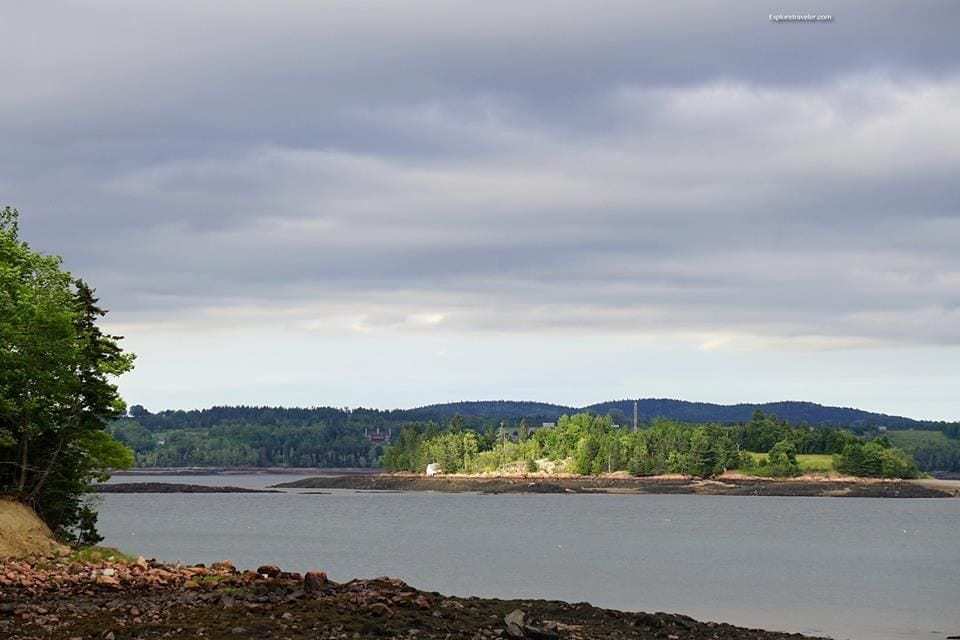 Saint Croix Island
Saint Croix Island, known locally as Dochet Island, is a small island in Eastern Maine that sits at the mouth of the Saint Croix River. This is the border between Maine, United States, and New Brunswick, Canada.  The island was the summer home to the Passamaquoddy Nation. The island was called Muttoneguis.  The Passamaquoddy Nation used the island as its summer home several centuries before the French discovery of the island.  In the 1800s the island was called Bone Island, because of all the graves that were found and the many bones. Regardless of the name, this is an exciting adventure in Eastern Maine.
Today the waters of the Saint Croix River provide recreation for families who desire a delightful place to boat, canoe, or kayak. What a peaceful place to spend the day just discovering the many secrets of the river and the shoreline it borders. If you are dreaming of a quiet day on the river, this is the place to spend the day. The weather in the summer is in the '70s and 80's making it the perfect summer adventure.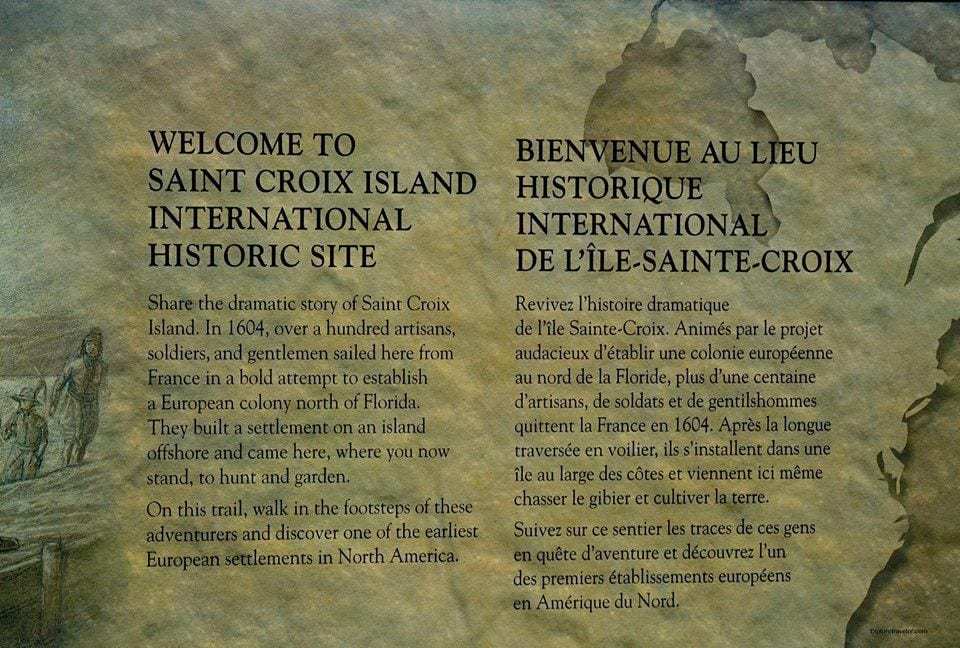 Saint Croix International Historic Site
The Acadia National Park runs the St. Croix Island International Historic Site which was formally established as a National Monument in the early '80s.  The island is on U.S. waters, though Americans and Canadians work together on activities involving the island. At the park is a historical pathway with statues depicting different events from the 1600s.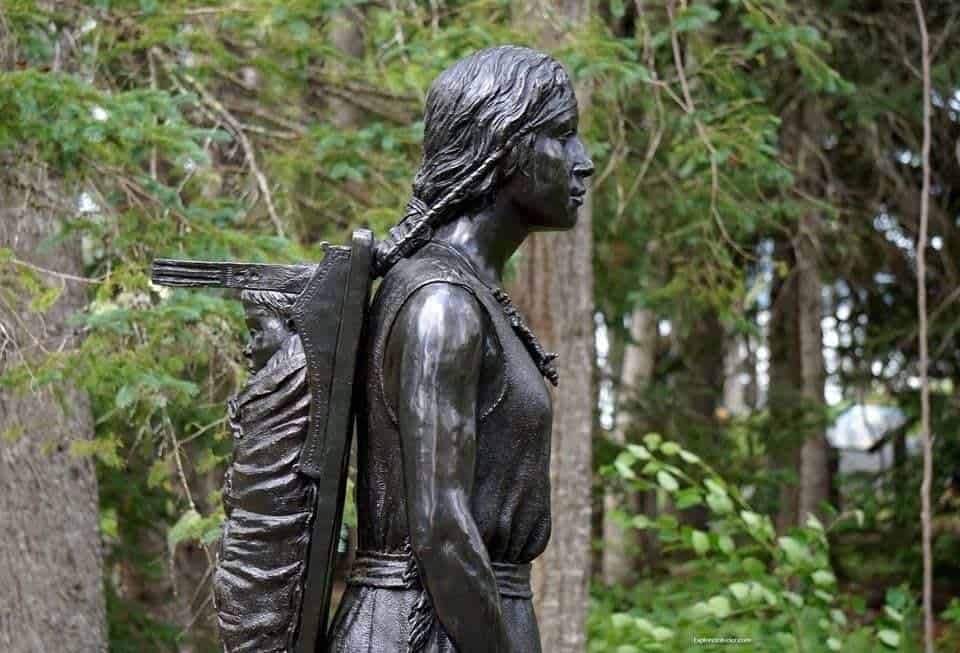 A Young Woman And Her Child From The Passamaquoddy Nation
This historical park provides a historical experience for the whole family. Young and old will enjoy the different exhibits along the way. If you are planning on going out into the international waters, be sure to bring your passport.  Eastern Maine is the perfect place for a relaxing vacation or a more active adventure.  The nearby towns have excellent accommodations and restaurants.  So grab the family and head on out to Eastern Maine, where the people are friendly and adventure is waiting around every corner.
St. Croix Island Area In Eastern Maine @ Copyright 2021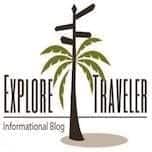 If you have come from our website, ExploreTraveler.com
Twitter Page, ExploreTraveler
Facebook Page, ExploreTraveler
Or any of our other social media channels, please consider getting your free account here on Steemit, and make sure to follow all of us  @exploretraveler @pilgrimtraveler @johngentry @vetvso @johngentryjr @karengentry @elijahgentry  @floridagypsy and we will follow you back.
 " Helping bring the world together one friend at a time. So travel and discover that the world is full of wonderful people." – ExploreTraveler
We have a travel tip audiobook that you can purchase at Audible –> Here
Happy Travels,
© 2017 ExploreTraveler. All Rights Reserved