Green Island Taiwan Food: Nestled in the channel of the Japanese current off of the Southeastern shores of Taiwan is the hidden gem of Green Island. Less than 21 miles from the main island of Taiwan, this small island in the Pacific is a paradise for both snorkelers and scuba divers alike. Its rugged shores and coral reefs are filled with schools of tropical fish and flora. Its rugged shores have steep cliffs which drop to the coral reefs below. These colorful coral reefs are home to over 300 species of tropical fish. There are also many coves around the island and an abundance of white-sand beaches.
The warm, clear, water surrounding the island makes the perfect environment for all the extraordinary underwater cityscapes of coral that thrive along the shoreline. There are many different species of coral, each with its own variety of colors. All of these coral cityscapes are home to hundreds of different species of colorful tropical fish. What an adventure is waiting on Green Island!
There are several fascinating underwater adventures available, some not even requiring that you get wet. Several glass-bottom boat tours are available, as well as semi-submersible and fully-submersible tourist submarines. Many causal hiking opportunities are available and cyclists will enjoy the paths and roads surrounding the island. And for the divers who are qualified, just put on your tanks and enter the fascinating underwater world of Green Island, Taiwan.
No matter if you enjoy hiking, cycling, casual walking, boating, diving, or just want to relax, there is something for everyone. Those who enjoy history will enjoy a visit to the prisons. Green Island, Taiwan was used for different types of prisons over the decades, each with its own stories to tell. For those who want to just sit and enjoy the warm water of the hot springs, there are several saltwater pools available. So no matter what you want to do, there is something for you on Green Island.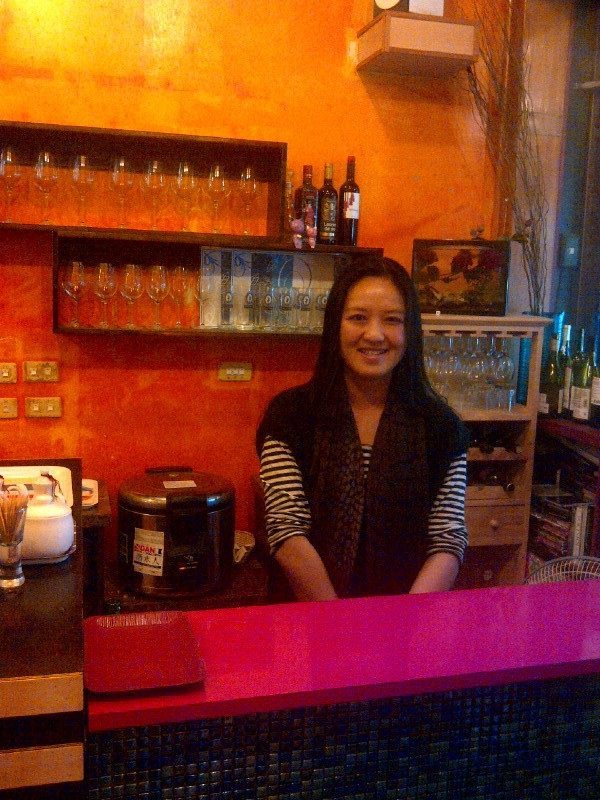 Green Island Taiwan Food
We did find the food in Green Island to be unique from others dishes found in north Taiwan. Aboriginal dishes seemed to have been combined with Taiwanese Chinese style dishes to create a certain kind of Aboriginal-Taiwanese style of food unique to just Green Island. Since it was an island the food dishes were very seafood based.
The spices used seemed different and sometimes unique in nature. The Chinese flavors from North Taiwan were still sometimes there, but the flavor seemed to have a stronger south Taiwan influence that was different and refreshing.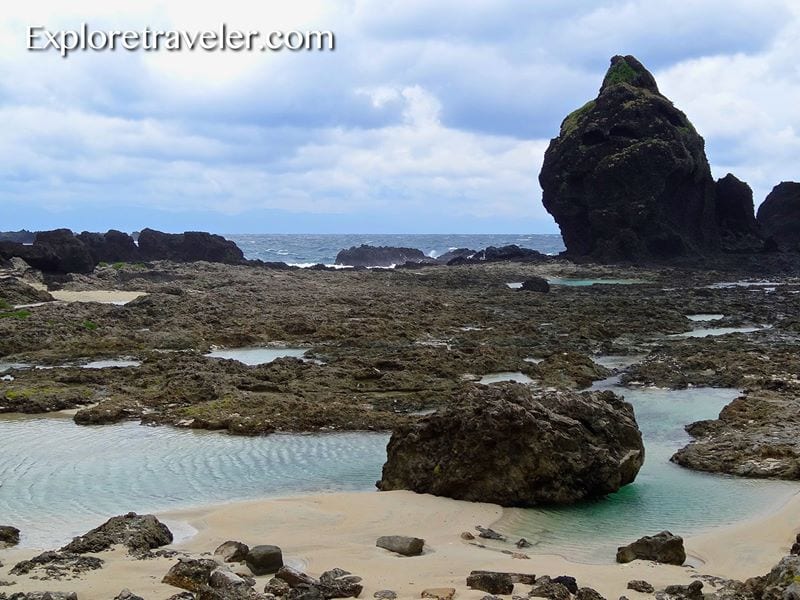 Conclusion
Green Island Taiwan – Has a long history of WWII activity and some post-war negative activities. The island has now been restored, and all negative activity disbanded. The prison remains are now a museum to remind people what used to happen in this tropical paradise with the hope of it never happen again. Today it is a tourist location for Taiwanese, Chinese, and other international tourists from around the world.
So if your looking for a unique diving experience, and a great foodie lifestyle while you are on vacation you should consider this island. Learn more about Green Island Here from the Taiwan Tourism Ministry. This island is not as expensive as others in the region, and since it's somewhat off the beaten path tourism is not as heavy here. So go over relax, and enjoy your well-deserved break in paradise.
Happy Travels!
Taiwan Travel A Reflection Of The Times
Imperial Palace Tokyo Japan A Palace Of Asia Awaits You
5 Malaysia Foods Facts – Amazing Cuisine