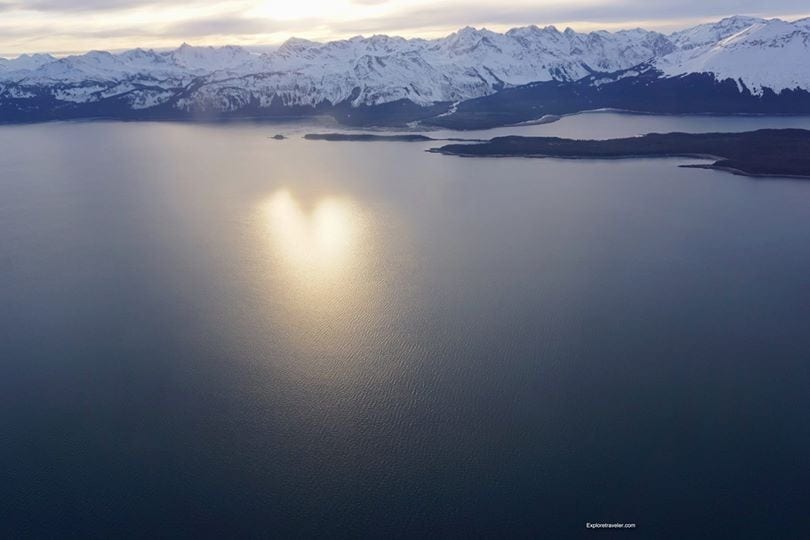 THE CALL OF THE NORTH
Are you looking for that perfect Alaskan wilderness adventure? Are you ready to explore like never before? It's time to travel over mountains that are amazing, scale cliffs that challenge you with wildlife viewing seen nowhere else. You can float down rivers and over rapids of any skill level. Travel across oceans with iceburgs the size of mountains, mountains of ice in the chillest of waters. This is our Alaska, and it is waiting for you to explore its many secluded areas, fishing villages, forests teaming with wildlife, and oceans just waiting for a fisherman, either man or beast.
Have you ever watched a bear fish and feed his family from a safe distance? You can only imagine the thrill that will go up your spine. Reach out, explore, discover….Alaska is full of unique opportunities for adventure. Have you ever stood on your balcony of a second floor and looked down on a moose digging in the snow for some greens, dead or alive? You could pull up to a country store and come face to face with a fox, a moose, or many other animals that call the far north home.
How about a backpacking trip through the backcountry?  Here, you will learn to push yourself beyond what you thought possible. You will pass old goals and form new ones. What about a backpacking trip in the Wrangell-St. Elias Mountains? You can only imagine the memories that will fill your mind and heart. Memories that will last a life time. There are many tour companies out there with short hiking trips to longer expeditions. In the Wrangell-St. Elias Mountains you will enjoy the beauty of these rugged mountains and meet those who call it home. What fun you can have in the Alaskan wilderness.
What about a visit to historic Talkeetna? Talkeetna is a small village with a big history. Enjoy pure air and the most refreshing water. Hear the silent whisper of Wiggle Creek as it gently flows into the Talkeetna River. Cross over the beautiful Talkeetna River and camp on her shores. Take a Kayak downstream during the summer months. And remember the wildlife, so bring your camera. Who knows what you will see. There are awesome Bald Eagles, exciting Moose, Powerful Bears, beautiful birds, and maybe even a fox. Anything is possible in the Alaskan wilderness.
Make this the year that you decide to enjoy the silence of the Arctic, the solitude, the beauty, the excitement of surprise. No two trips into the backcountry will ever be the same. Have you ever considered a canoeing adventure?  The Gates of the Arctic National Park has many camping and canoeing opportunities. Or how about grabbing your camera and  photographing caribou, bear, deer, moose and many more animals in the Arctic National Wildlife Refuge.
This is the year to make it happen. The Alaskan wilderness is buzzing with activity. Isn't it time you joined in the fun? From the Southeast to the far North, the city to the interior, Alaska is waiting to be explored.
https://exploretraveler.com/