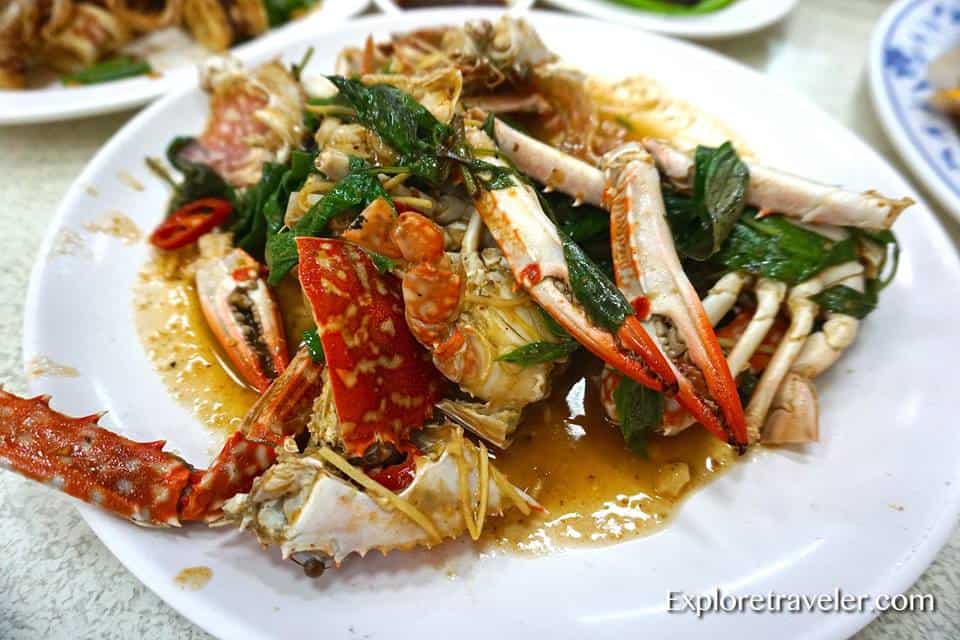 Chili crab in Taiwan[/caption
Chili Crab: Taiwan's Taste Of Singapore
Chili Crab must be Asia's most enjoyable dish. It is a definite must if traveling to Singapore. But what if you are traveling to Taiwan? Chili Crab is an exotic and typical dish to see on the Menu in Taipei's top Fish Restaurants. The very best always serve chili crab. Chile Crab made the list compiled by CNN  of the Worlds top  50  foods. It was number 35 on the 2011 list.
What is so great about this Singapore special? It is a seafood dish that is amazing! The crab is coated in this sweet spicy chili sauce and then stir-fried. This is done very slowly and carefully so as to mingle all the flavors. It is scrupulous! It is amazing! It is Chili Crab. Most often it is served with a steam bun that compliments the sauce. This will be a meal that will make memories for years to come. It is a meal of delicate flavors and strong spices.
In Taipei, one of the top places to dine is the Spicy Crab Restaurant. It is co-owned by famous TV host, Zeng Guo Cheng. It has some of the best chilli crab in Taipei, Taiwan. Zeng Guo Cheng went on a vacation to Shanghai, China and there he tasted the best spicy crab that China had to offer. He came back and opened a restaurant with this fantastic crab as his signature dish. It is prepared in the Sichuan style and is at it's best together with other spicy dishes. If in Taipei, this is the perfect dinner stop.
The Spicy Crab Restaurant is located at: No. 323, Section 2, Bādé Road, Zhongshan District, Taipei City, Taiwan. It is open Monday – Sunday from 5 pm till 2 am. For information call: 886 2 27725777.
This legendary seafood dish is a must for your next Taiwanese Vacation. Grab your passport and pack your bag. The adventures of a lifetime are waiting for you in Taiwan.
https://www.pinterest.com/exploretraveler/i-love-taiwanese-food/
This post is co-posted on Steemit @exploretraveler