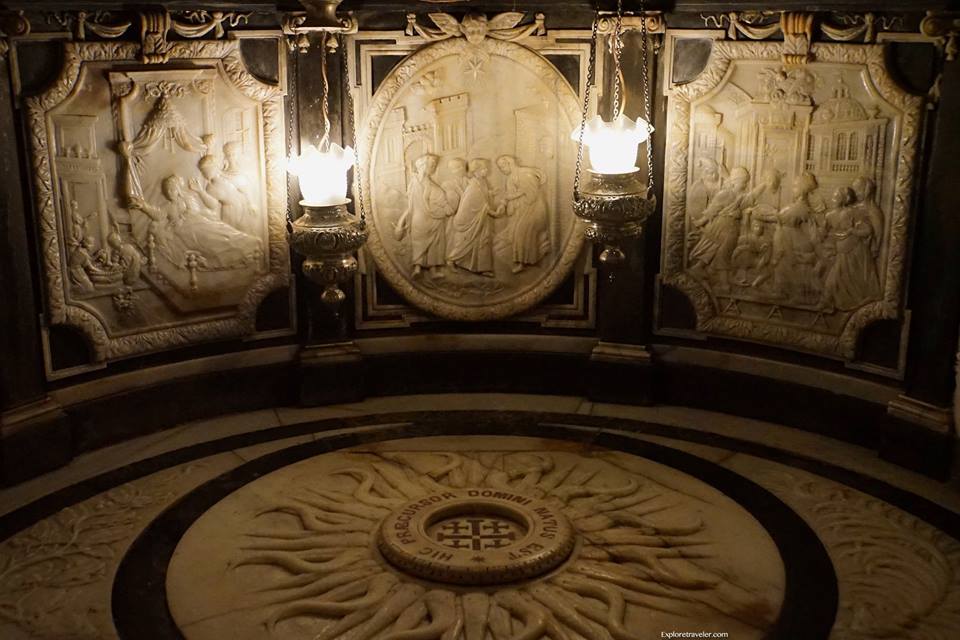 Church Of Saint John The Baptist
The Church of Saint John The Baptist is a beautiful Roman Catholic Church in Ein Karem Jerusalem.  There are actually two completely different churches of St John the Baptist in Ein Karem. This is the best-known of the two churches. It is also sometimes referred to as the Catholic Church of the Nativity of Saint John.It is identifiable by its tall and graceful tower. Centered on the top is a round spire. The architecture is magnificent. It is also sometimes referred to as Saint John in the Mountains Church. This is referring to the years he spent in the wilderness. There are several names for this spectacular church nestled in the streets of Ein Karem. All of them give honor to John the Baptist. The circumstances of Saint John's birth are recorded in chapter One of the Gospel of Luke.
The Church of Saint John The Baptist is made up of the remnants of many different periods of history. It's history is varied and interesting.  There even was a time that the Muslim villagers used an ancient church for livestock. The Order of the Franciscans recovered the ancient church in the mid 17th century. The current church was built on the same site by the Order of the Franciscans with the help of the Spanish  monarchy. The inside is amazing!
There is a high altar in the center of the sanctuary that is dedicated to St John the Baptist. To the right of this tall altar is an altar dedicated to Elizabeth. Both altars are beautiful and exquisite. To the left of the altars are steps leading down stairs to a natural cave or grotto. This natural grotto is credited by most archaeologists to be the home of the parents of John the Baptist. The grotto is believed to be the birthplace, and childhood home of Saint John the Baptist,who announced the coming of Jesus Christ.
Also under the porch is a simple chapel. Here are the tombs of two unknown martyrs. The tombs are simply marked in Greek as the place of burial of two martyrs. The identity of the two martyrs is unknown.
The Church of Saint John the Baptist is a major Holy Site and a part of most pilgrimages to the Holy Land. Anyone who is interested in the history of the Holy Land will want to add this Holy Site to their itinerary. No Israel adventure is complete without seeing the deep history of the region.
Make this the year that you embark on your own Israel adventure. It is sure to be an unforgettable experience.