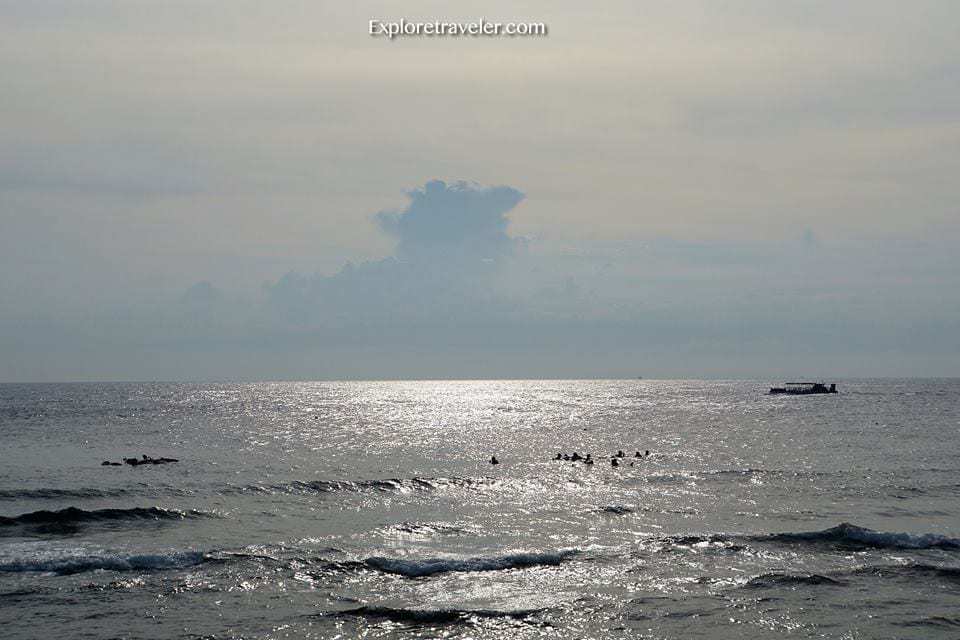 Diving Warm Volcanic Waters
Diving warm volcanic waters of the deep is spectacular. The warm tropical climate is awesome. The water is clear and clean. You can see forever!  Just as volcanic soil can really grow almost everything, so it is with the sea. These waters are rich with marine life! Diving warm volcanic waters is an unforgettable experience. It is a vacation in paradise! The richness of the sea is so vast that the volume of colorful tropical fish is amazing. The rich abundance of smaller fish bring in larger marine life, such as sharks.  As one diver put it, "telling you what you will see is impossible! Maybe, I should tell you what you will not see." One thing is for sure, the list would be shorter.
Diving warm volcanic waters brings you smack dab into the warm Japanese current. It is that current that allows you to see over 200 species of coral. There are miles of hard and soft coral beds waiting for your exploration. What beauty!  There is a vast amount of Mountain Coral in these waters. The Mountain Coral can only be seen within the Japanese current. What a privilege to dive these unspoiled and crystal clear waters. What an amazing underwater adventure! This is a divers paradise! It is a jewel that is unforgettable! It is one of Taiwan's gems! It is one of Asia's best kept secrets! Diving warm volcanic waters generates a spirit of awe! The amazing waters around Green Island creates what only nature can……a most magnificent diving site!
Diving warm volcanic waters brings an element of surprise. Green Island was once known as "Fire Island." It is this amazing fire that created such spectacular beauty. The volcanic formation of the island left a rough and curvy coastline. Coastal beach terraces stair step off into a sea of coral. Fantastic cliffs drop off into the warm tropical waters. White sand beaches fill the coastline of the island. The beautiful coves around the island lead out to the deep blue Pacific. What fantastic beauty abounds! Diving warm volcanic waters is a dive into paradise.
Spectacular Coral Beds
Warm, crystal-clear, shallow tropical waters provide the perfect growing environment for coral. Green Island is exceedingly blessed with such a fantastic ocean environment. Location can be everything! Green Island is a tropical island located in the middle of the north-flowing channel of the warm Japanese Current. It is this awesome location that has provided such a magnificent world of coral. What beautiful underwater skyscrapers! The intensity of the colors is amazing! There are over 200 different varieties of coral around Green Island. This in itself would be magnificent. These amazing coral beds are home to more than 300 species of marine life. The beautiful bright-colored reef fish are the most abundant. These brightly-colored fish  gracefully swim among the coral cityscape. What a beautiful world! What an grand undersea display! What a wild and vibrate underwater pageant. This underwater pageant is waiting to be explored. You'll find it, surrounding Green Island. It is a jewel in the midst of the warm tropical sea.
https://www.pinterest.com/exploretraveler/i-love-taiwan/
Published on steemit.com@exploretraveler on June 9,2017 at:
https://steemit.com/travel/@exploretraveler/diving-warm-volcanic-waters