The quiet side of Majalengka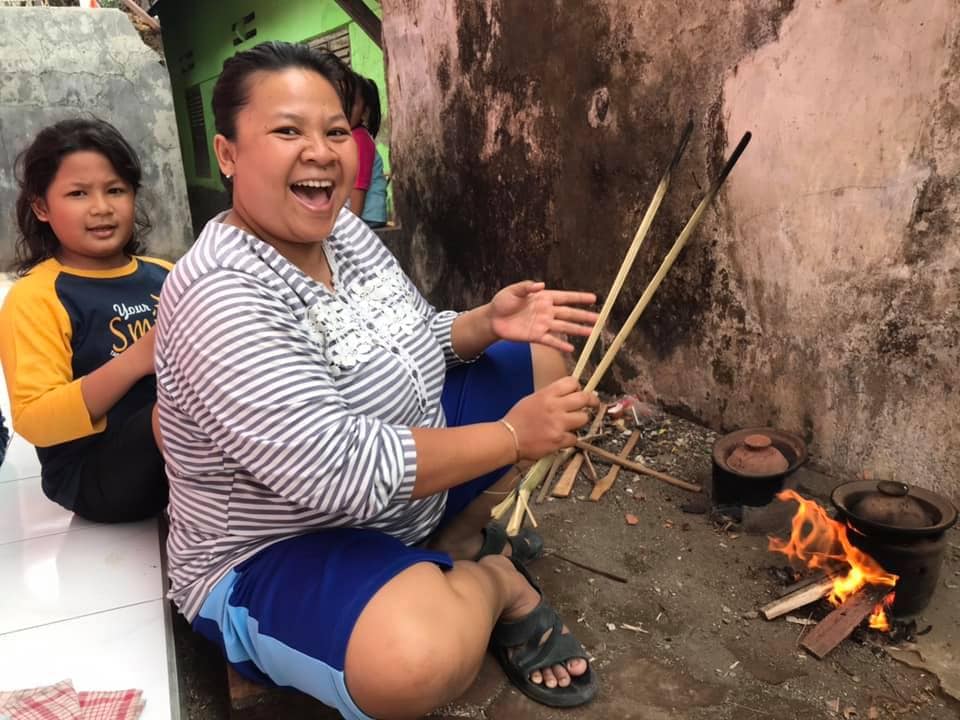 Indonesia is (Mangoshe), meaning lovely people, cultures, and traditions, and it has some of the best local food in any area. Majalengka is one of those places that catches one's curiosity. The people in Majalengka live modestly and live mainly by Sundanese culture.
Indonesia dipenuhi dengan orang orang menyenangkan dan ramah, budaya, tradisi, dan makanan khas di setiap daerahnya. Majalengka adalah salah satunya, dari sekian banyak kota di Indonesia yang menarik perhatian. Sebagian besar masyarakat Majalengka khususnya di desa desa masih hidup berdasarkan kebudayaan sunda.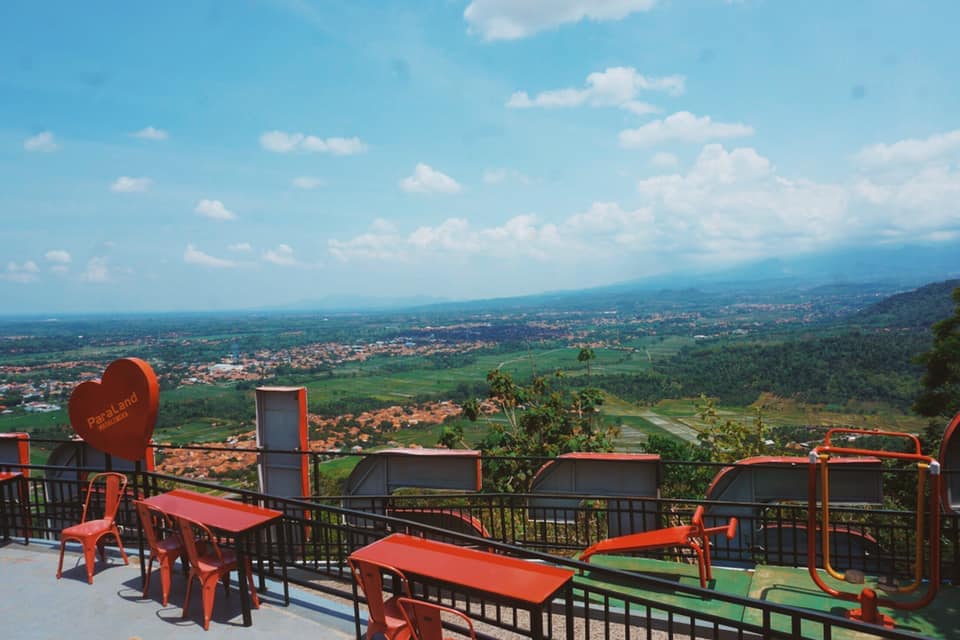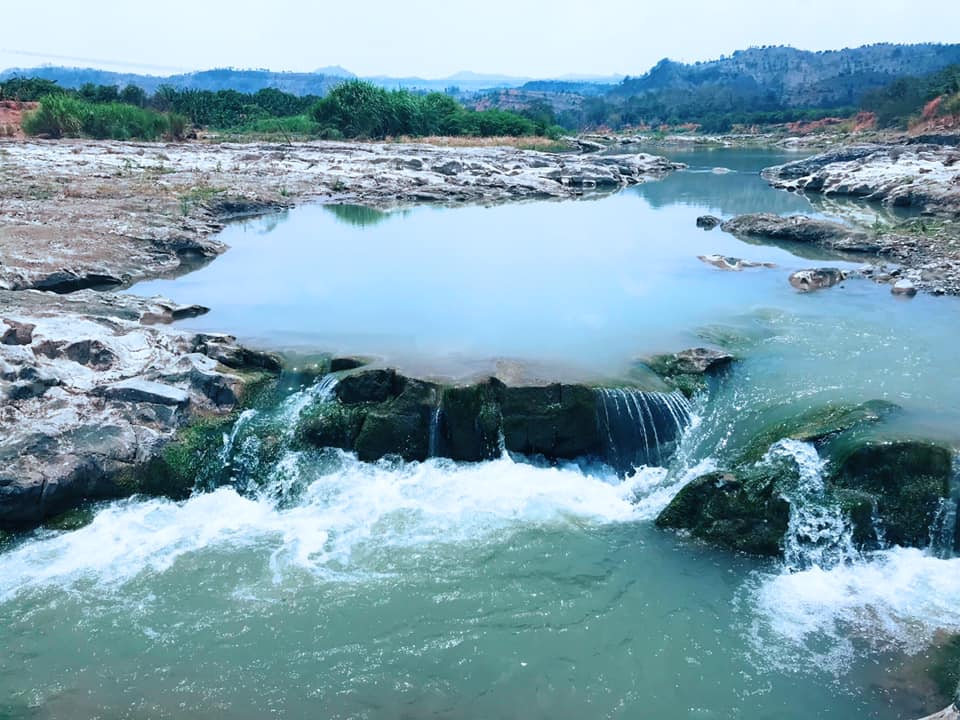 The City Of Wind
People from outside Majalengka call it the city of wind, because the wind is significant, especially during the rainy season and many people who come here from afar are surprised by it. They are not only surprised by the wind but also the food and the town. We don't usually eat at a table (we call it lesehan), or with silverware, but we typically eat with just our hands because the Sundanese people believe eating with one's hands can enjoy the taste of the food we eat.
Orang orang dari luar Majalengka maupun di majalengkanya sendiri memanggil kota majalengka sebagai kota angin karna memang angin disini cukup besar khususnya pada saat musim hujan mungkin orang yang datang ke majalengka dari jauh seperti majalengka kaget akan itu tetapi bukan hanya kaget dengan anginnya saja tetapi juga makanannya and juga kota nya sendiri.
Internet is a luxury here, especially in rural areas, as we mainly have to rely on cell phone 3G towers to access the Internet Rather than wired connections. However, we can still get a good internet connection if you live in the downtown city area of Majalengka, where there is more infrastructure.
Kami yang tinggal di desa tidak biasa makan menggukan sendok ataupun garpu karena menurut orang tua jaman dulu makan menggunakan tangan bisa lebih menikmati makananya itu sendiri, selain itu juga kami juga biasanya tidak makan di atas meja atau lesehan itu mungkin sudah jadi kebiasaan orang sunda yang masih melekat hingga saat ini.
Famous Soy Sauce Or "kecap"
The most iconic things of Majalengka is the famous soy sauce or "kecap" and Gedong gincu Mango or "Mangga gedong gincu". The Majalengka kecap is famous here because it's a robust flavor and is legendary in the area. They have produced soy sauce for many years, and they still produce it traditionally, so it makes the kecap or soy sauce has a unique flavor that people enjoyed the taste of worldwide.
Hal yang paling terkenal di majalengka dan sudah menjadi icon kota majalengka adalah kecap dan mangga gedong gincunya. Kecap majalengka memang sangat terkenal karena merupakan produk yang telah melegenda di majalengka, karena sudah puluhan tahun di produksi dan masih di produksi dengan cara tradisional, mungkin itu yang menjadikan kecap majalengka memiliki cita rasa yang khas dan di sukai banyak orang.
Selain kecapnya yang khas Mangga juga sangat terkenal di majalengka, mungkin banyak jenis mangga di Indonesia tetapi di majalengka mangga gincu lah yang sangat terkenal dan menjadi unggulan, karna memang terkenal majalengka mempunyai monumen gedong gincu di bunderan cigasong.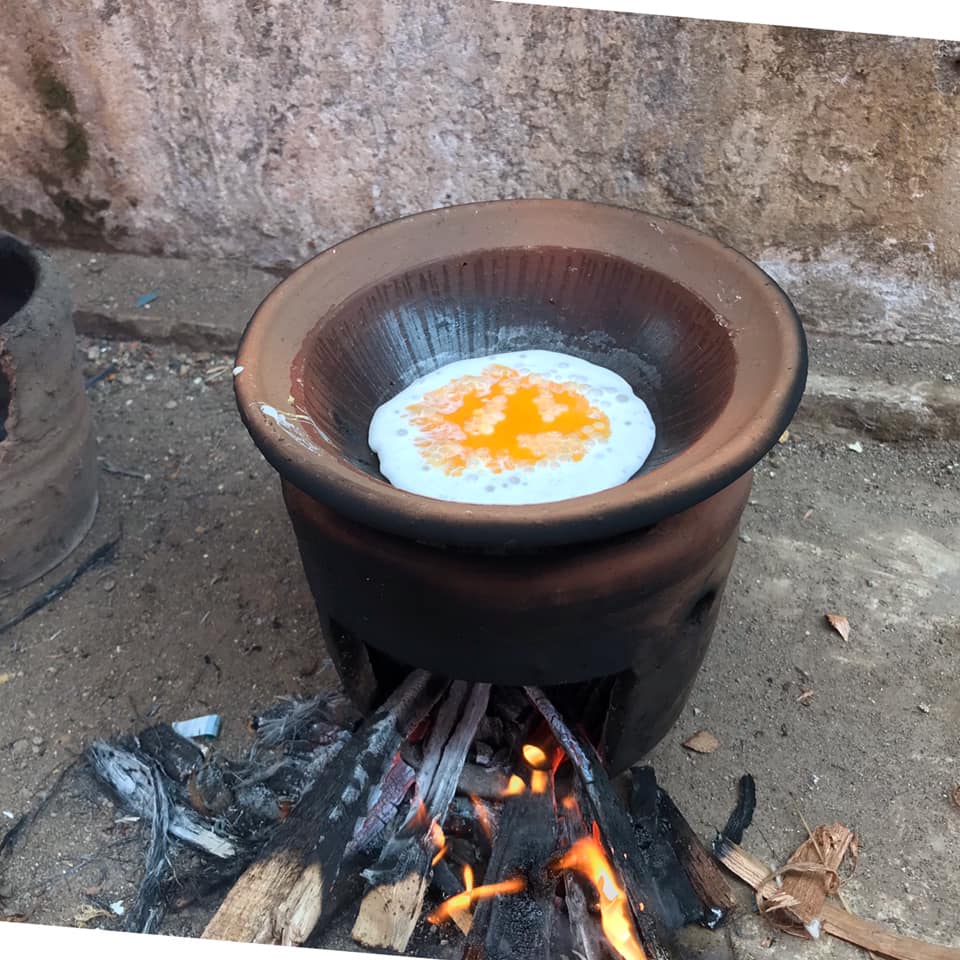 Most of the people in Majalengka work as a farmer we have fruits and vegetable garden as our income, but still mango garden is the most people have here. People who have mango companies regularly export the Mango to Jakarta, but also, there's a big company that ships the Mango to middle eastern countries.
Orang orang di majalengka yang memiliki perusahan Mangga biasanya mengirim mangga ke jakarta atau ke kota kota lain yang ada di Indonesia tetapi ada juga perusahaan mangga yang mengexport mangga nya keluar negeri seperti timur tengah.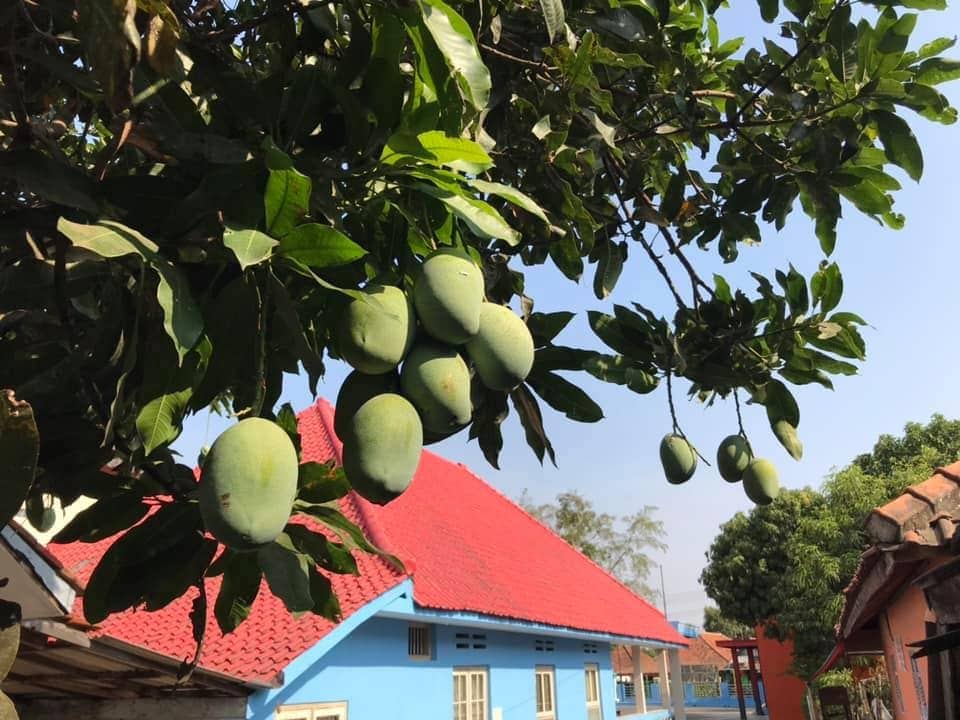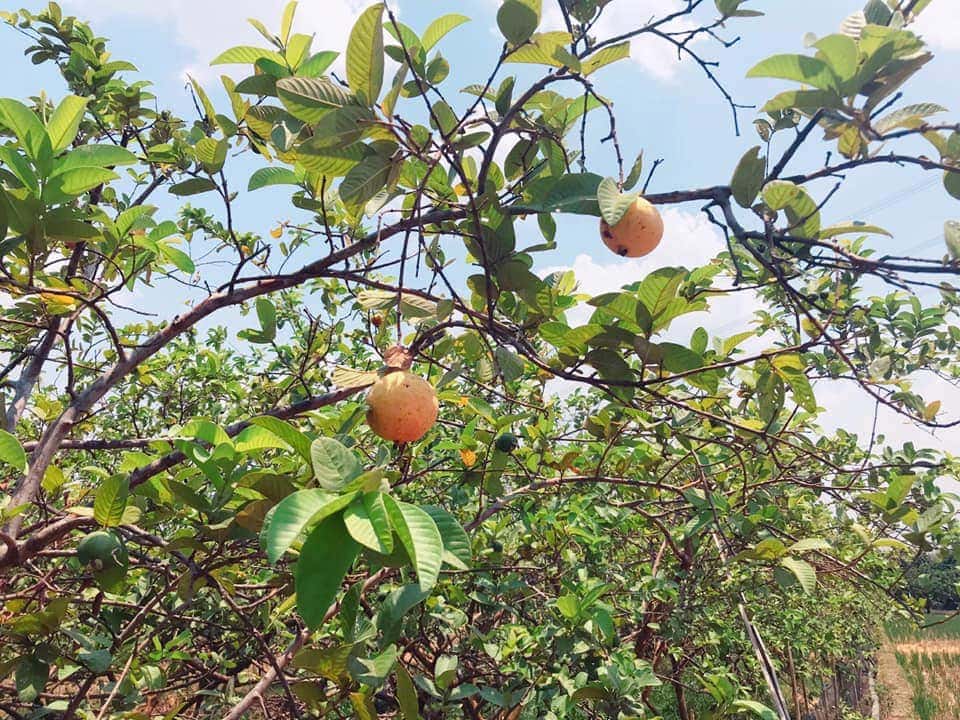 Here in Majalengka, we don't have a large mall, and we don't have a theatre, Mcdonalds, Starbucks, Pizza Hut, KFC, etc. However, it would be something cool for us if we have that. Still, if we want them, have to drive to Cirebon, which two hours driving from Majalengka, but don't worry, we still have local restaurants that you can try here; we also have a lot of street food.
Disini di Majalengka tidak ada mall besar seperti di ibu kota, kami tidak memiliki bioskop, tidak ada Mcdonald, Starbucks, pizzahut kfc dll, mungkin itu akan jadi sesuatu yang keren bagi kami jika kami bisa memiliki semua itu, tetapi jika kami memang benar benar ingin semua itu, tinggal pergi saja ke mall yang ada di cirebon yang kurang lebih menepuh perjalanan selama 2 jam dari majalengka, tetapi tenang saja meskipun tidak ada itu semua di Majalengka masih banyak restoran restoran lokal yang bisa kalian coba disini selain itu juga banyak sekali makanan kaki lima disini yang engga kalah enak.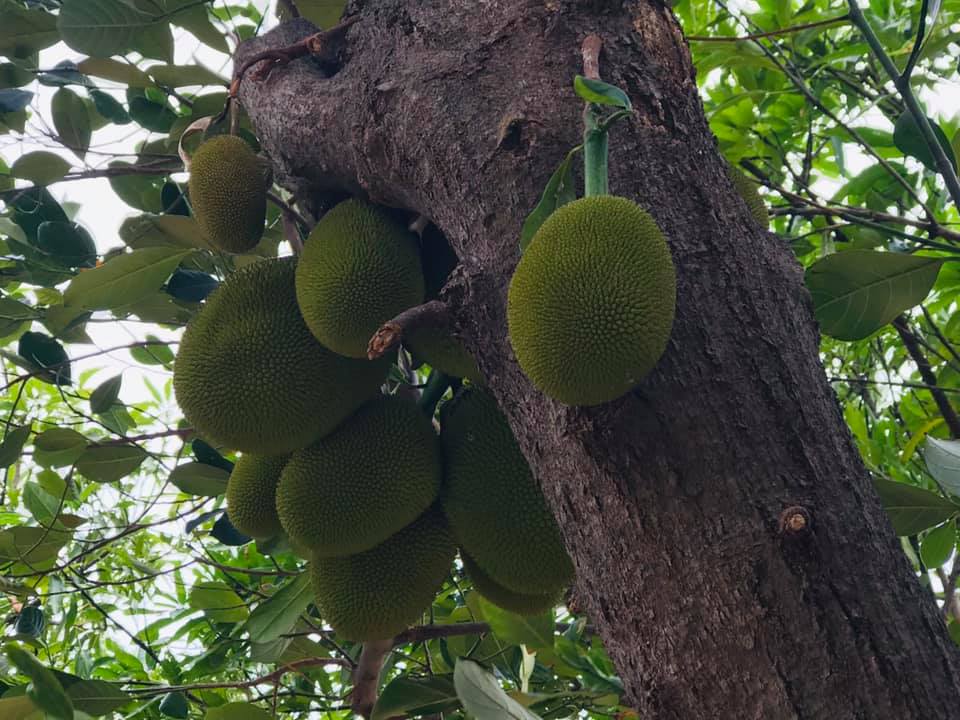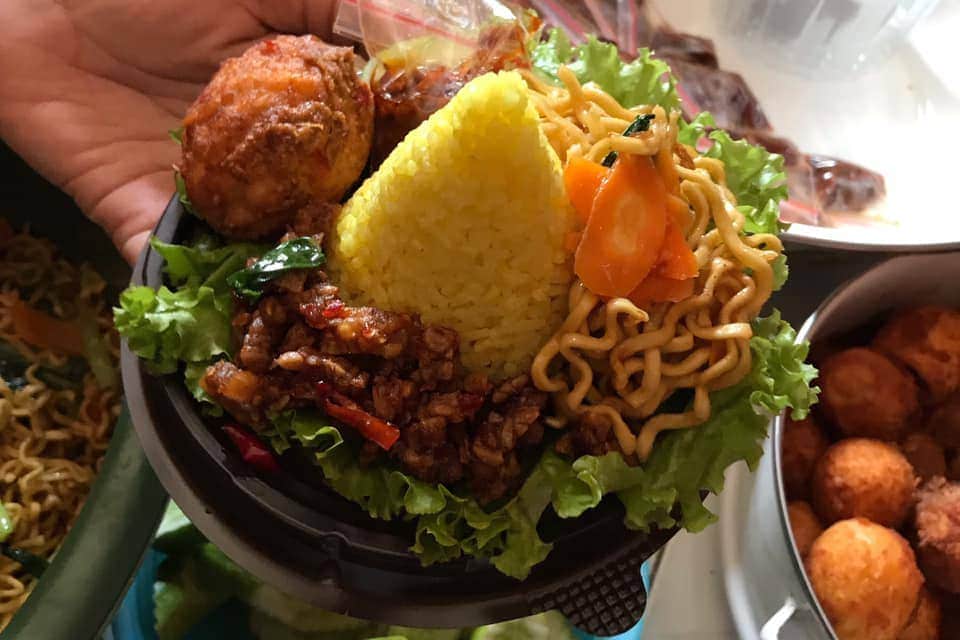 There's a park that is famously called "alun alun" located in the downtown of Majalengka. You can find many kinds of street food over there, one of people's favorite street food is "seblak." It constructed from "kerupuk" (Indonesian crackers), cabbage, noodle chicken finger, and egg with special seasoning and original chili sauce. You don't have to add chili sauce if you don't like the spice. Still, people here love spicy, seasoned food, so don't be surprised if the food here is tasty but a little hot and spicy.
Disini ada taman yang terkenal di majalengka yaitu alun alun Majalengka lokasinya tepat di jangtung kota Majalengka, disana kalian bisa menemukan banyak sekali kuliner dari pedagang pedagang kaki lima, salah satu kuliner yang banyak sekali di minati oleh masyarakat Majalengka adalah seblak, seblak ini terbuat dari kerupuk, telor, kol dan ceker ayam dengan bumbu sederhana dan juga kalian bisa tambah kan pedas sesuai selera kalian, tetapi sebagian besar orang orang di majalengka menyukai makanan pedas jadi jangan heran ya kalau kebanyakan makanan disini pedas.
Talking about street food in Majalengka; my favorite food is the "lumpia basah" and I can't find it anywhere outside the area. Even when I'm in Jakarta, Lumpia basah made from bean sprouts, jimaca, palm sugar, with simple but special seasoning and chili sauce wrapped with food wrapper(Lumpia). It tasted sweet, salty, and spicy.
Berbicara mengenai kuliner kaki lima di majalengka favorit saya adalah lumpia basah, jika seblak bisa saya jumpai di luar kota Majalengka berbeda dengan dengan lumpia basah saya tida bisa menemuinya di luar kota Majalengka, lumpia basah adalah makanan yang terbuat dari tauge, telor, bengkuang dang gula merah yang di bungkus dengan kulit lumpia dan daun cara memakan nya adalah dengan sumpit sama hal nya dengan seblak lumpia basah ini juga bisa kalian tambahkan pedas sesuai selera kalian rasanya manis, asin, dan pedas.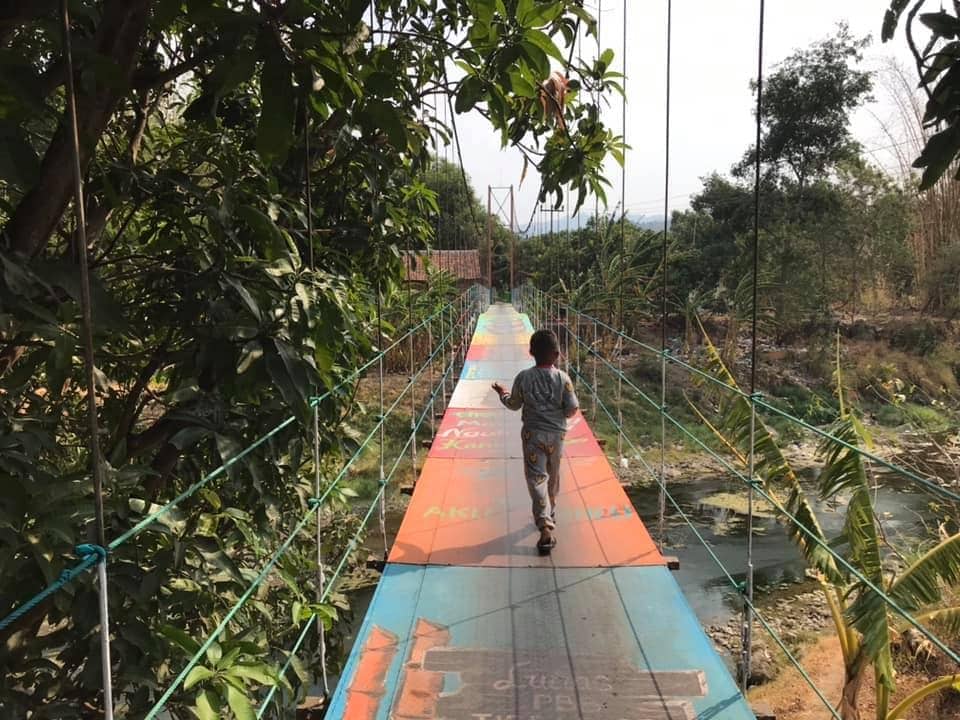 In Majalengka you can also find a lot of beautiful natural places to visit like a waterfall, Panyaweuyan terrace, tea garden, Ciremai mountains and "Paraland" and a lot more. One area that famous is Paraland it's a resort where you can see all over Majalengka. So that's Majalengka I love it here, and it is my home and the place I grew up in.
Di majalengka kalian juga bisa menemukan banyak keindahan alam yang bisa kalian datangi seperti air terjun, teraserind di Panyaweuyan, kebun teh, paraland dan masih banyak lagi. Salah satu tempat yang paling terkenal adalah paraland tempat ini adalah resort dimana kalian bisa melihat seluruh kota majalengka selain itu masih banyak hal lain lagi yang bisa kalian lakukan disini. Nah itu dia majalengka, saya suka di sini, Majalengka adalah rumah saya dimana saya dibesarkan
Next time you want to explore someplace new away from the tourist areas consider exploring Majalengka Indonesia West Java.