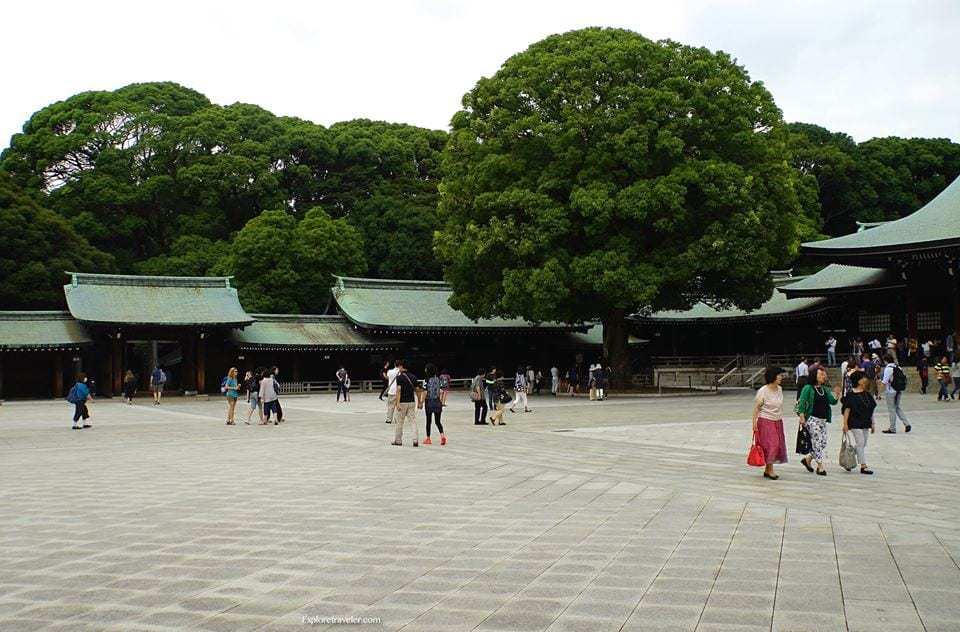 Exploring The Meiji Shrine In Tokyo
Meiji Shrine or Meiji Jingu Shrine is 175 acres of beauty to explore. It is calming and inviting.  Located in busy Shibuya Tokyo, it is an island of paradise in the midst of a major metropolitan area. Outside are loud noises, cars, and busy city streets. Once you enter the first gate or torii, you enter a lush dense forest that blocks out all the sounds of this Japanese Metropolis. Meiji Shrine is nestled among over 100,000 trees and is a peaceful retreat. As you explore this magnificent Shrine, you will find trees from every part of the world. Welcome to Meiji Shrine, an oasis in the midst of the city.
As you walk into Meiji Shrine, your exploration begins. Breath in the fresh air. Enjoy the calming atmosphere of this magnificent forest. Walking the many paths, you will marvel at the unique and extraordinary trees from around the world. As the peace and calmness of this Shinto Shrine envelops your spirit, your soul becomes calm.  Your heart will begin to experience the long needed vacation from the rat race.
In the midst of the Shrine is the magnificent Iris garden that Empress Shoken used to visit regularly. She loved the garden in June when the Iris were all in bloom. In the midst of the garden is a small well where you can relax and enjoy nature. It is named Kiyomasa Spring, named for the military leader that commissioned her to be built over 400 years ago. The faithful consider this well a source of power. Many come here to pray. Others come to remember the spiritual history of this place. Still others will come to meditate. They come here to remember Emperor Meiji and Empress Shoken. To the Japanese, this is the most famous of the Shinto Shrines.
While walking along the tranquil paths of the Shrine, you will notice enormous barrels of Sake. The Sake was donated by Meiji Jingu Nationwide Sake Brewers Association. On the other side of the path you will see large barrels of wine that have arrived all the way from France. 
The Meiji Shrine is a most popular place for traditional Shinto weddings to take place. If you visit on a Sunday you will often see the marriage parade as they walk from one building to another. What a peaceful place for a wedding. The beautiful traditional roofs on the different buildings add to the beauty of the day.
Take some time and explore the Yoyogi Park, home to the 1964 World Olympics. Yoyogi National Stadium was built expressly for those games. Yoyogi National Stadium remains a National Landmark.
Meiji Shrine is dedicated to the souls of Emperor Meiji and Empress Shoken. Emperor Meiji ascended the throne when he was only 15. A wise leader, he led the Japanese into a time of industrialization, and modernization. Japan, under his leadership, became Westernized. They soon took their seat among the world powers.
While in Tokyo, be sure to set aside a few hours for the exploration of Meiji Shrine. It is indeed an island of paradise in the midst of the city.
LOCATION
1-1 Yoyogi Kamizonocho
Shibuya-ku
Tokyo
151-8557
Tel: 03 3320 5700