Food items in Qatar have long been inspired by North Africa, the Indian subcontinent, and Bedouin culture. And the dishes that have come up as a result of this are palatable cuisines having loads of spices. You cannot only enjoy the traditional food of Qatar here but also have an exquisite dining experience in the famous restaurants of Doha. Many of the dishes follow slow cooking techniques that will take your taste buds by awe. Want to relish the finger-licking dishes of Doha? You have come to the right place. 
Here we have come up with a list of the famous food in Qatar that will make your trip successful. Get ready to discover the flavors of Doha. 
Majboos
If you are in Doha, you can't miss out on relishing Majboos. It is regarded as the best food in Qatar and is made with either chicken or lamb. The dish is cooked slowly to give it an in-depth flavor. The special blend of spices will take you as close to heaven as you take its bite to your mouth. It is adorned with rice, salad, and homemade tomato sauce. You can find this dish in almost every restaurant of Qatar. Get ready to enjoy the national food of Qatar with the delicious Majboos.
Luqaimat
Luqaimat is the luscious food in Doha, Qatar which is prepared during the month of Ramadan. It is a combination of cardamom and saffron. Luqaimat is sweet dumplings that are made through the process of deep frying and then dipped in sugar syrup which takes their sweetness a notch higher. It is especially meant for people with a sweet tooth. The delicacy has a soft interior with a crispy exterior. There are plenty of ways to prepare this dish, but the traditional way is to prepare it with milk, butter, flour, cardamom, and saffron.
Karak
Want to complement your meal with a beverage in Doha? Having Karak is the answer. Every meal in Doha is incomplete without karak for all the visitors and locals out there. Take the first sip, and you will definitely fall in love with its flavor. This tea is prepared using spices, condensed milk, and cardamom. Sometimes saffron and ginger are also used to get the best flavor. 
Thareed
It is yet another famous food in Qatar served during the month of Ramadan. It is also known as Arab Lasagna, made with a combination of onions, beans, potatoes, and carrots and cooked with chicken/lamb. The tomato sauce and flavorful spice make the dish more delicious. The bread is used as a base for the stew to soak up the flavorful liquid. 
Saloona
Known as a classic Arabic Stew, Saloon comes next to the food list of Doha. You can use just anything to prepare this dish. Usually, it is beef, fish, or lamb topped with seasonal vegetables. You can eat this with bread by soaking it up in the broth. 
Madrouba
A food in Doha, Qatar, Madrouba is a rice porridge that can soothe your taste buds. The dish is prepared using butter, chicken, milk, and cardamom for hours until it becomes mushy. It is topped with fried onions and ghee. Every restaurant in Qatar has its unique recipe for preparing Madrouba. So, experience the delectable Madrouba in restaurants if you are here in Doha.
Balaleet
Balaleet follows a rare combination of food items. Combining vermicelli and Omellete blended with sugar, saffron, and rose water give you this dish as a result. People celebrate Eid-al-Fitr with great pomp and show, including Balaleet, in their festivities to savor its taste. You can even enjoy this dish in breakfast or on holidays. Don't forget to relish its taste in Doha and soothe your taste buds.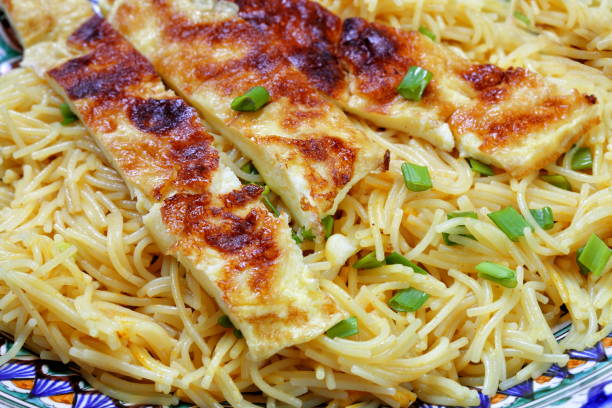 Harees
Harees is also called Harissa, which is a traditional middle eastern dish. Boiled wheat or coarsely ground wheat is mixed with meat (either lamb, chicken, or beef) to prepare it. Its consistency is the same as that of porridge, having the presence of several nutrients in it. It is also the most famous food in Qatar during Ramadan and Eid. The locals there break their fast in Ramadan for Iftar dinners by eating harees. Common spices added to this dish are cardamom and cinnamon. Need some cozy vibes? Eat this healthy and delectable food item for the same.
Arabic Mezze
"Mezze" in Arabic means sharing. It is a combination of small plates which contains hummus, baba ganoush, tabbouleh, and mouttabal. The dish is served with Arabic bread and pickled vegetables. If friends or relatives are coming to your home soon, this is the dish you must serve. Arabic Mezze platter has everything they need. Hummus is the dip prepared using mashed chickpeas, garlic, tahini, and lemon juice. Mouttabal is a dip combining eggplant and tahini. Baba ganoush is a dip of roasted eggplant, and tabbouleh is a kind of Arabic Salad in which tomatoes, mint, onion, parsley, lemon juice, and olive oil are used.
Khanfaroush
A fried sweet dish in the shape of a disc, Khanfaroush is something between a biscuit and a cake. Rosewater and saffron are used to make discs of dough. It is deep-fried before serving and presented with either sugar or honey. Rosewater is used not only to give it a delicate taste but also a mild floral fragrance. Its crunchy exterior gives it a delicate flavor. No wonder it is the best food in Qatar when you list down the sweet local delicacies famous in this place.
Rogag
Rogag is a type of pancake filled with eggs, vegetables, meat, and more. You can also consume it with cheese or honey. People like to eat it often for breakfast, but you can savor it at any time of the day. If you are having this delectable dish for breakfast, don't forget to have a sweet tea beside it to make your breakfast complete and the best one.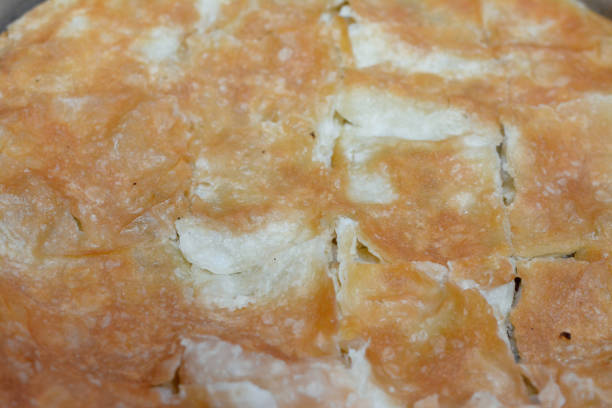 To Make a Long Story Short
There are many attractive restaurants in Doha where you can savor the above-mentioned delicacies. We hope that you get the best out of your culinary journey right here at Doha and have an unforgettable experience. After all, it couldn't be more right when Virginia Woolf said – "One cannot think well, love well, sleep well, if one has not dined well."