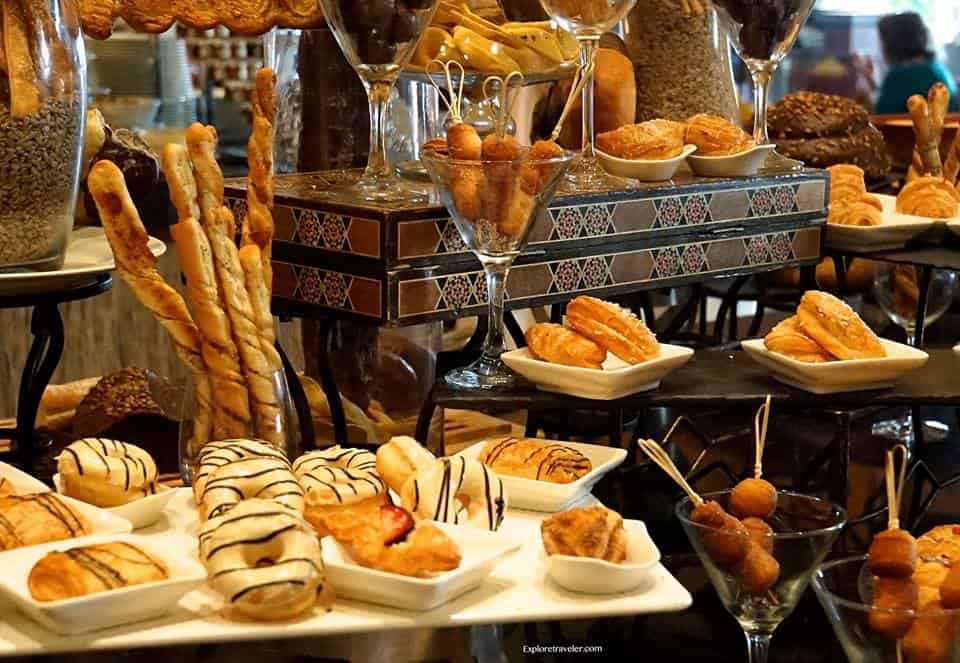 Jordanian Sweet Bread Made Fresh Daily
Jordanian Sweet Bread is some of the best in the world. It all begins in their tiny bakeries. You see them in all the open markets. Here they sell their amazing sweet breads to the Jordanian women who come to buy each morning. Fresh sweet bread is a must with their morning coffee or tea. Everything about this bread is fresh. And it all begins with the dough.
What makes the Jordanian Sweet Bread different? The traditional dough is made with precision. It is a thin dough that is tossed in the air. Watching a few Jordanian bakers, this process could make a lot of pizza chefs jealous. The dough is kneaded effortlessly and then tossed in the air to perfection. It is not too thick nor is it too thin. After it is cooked, the exact pastry is then finished with toppings and icing. It seemed like they had a pastry for every occasion.
Like most of the Middle East, a key element of the day is fresh bread and sweet bread. Whatever you desire for the day, you buy fresh each morning. Add some fresh cheeses and local fruits picked fresh off the tree, and you have the perfect Jordanian Breakfast. Jordanian sweet bread is a must with your morning coffee. It is also served with tea during the day. How can you have morning tea without sweet bread? Jordanian sweet bread is a must with that special roast of coffee!
The tourist that is traveling through Jordan learns quickly that there is something special about this dough. Jordanian sweet bread seems to melt in your mouth. Some of the sweet breads have frosting and special spices, and then there are those balls on a stick. Those little balls on a stick are not too sweet, nor are they too mellow. They have been made with precision. They are perfect for those who don't want more than a hint of sweetness. They are also fantastic dipped in a little honey. However you choose to serve them, they will not disappoint.  These rich small balls on a stick come in many forms. Whichever you choose, you will not be disappointed.
Another Jordanian sweet bread that seemed to stand out above the others were those tall twists of bread with cinnamon and sugar. They were also filled with some local spices that are hard to identify with accuracy.  These were rolled out and filled with cinnamon, sugar, and spices. Then they were baked. While hot out of the oven, they were rolled in something sweet. What a delicious treat to have with morning tea, while over-looking the Red Sea. It seemed like the choices of Jordanian sweet breads were endless.
Since no meal is complete in Jordan without something sweet and a little sticky, you will find these delicious sweet breads on every alley. They are throughout the city streets, and on every coroner. Pastry shops send their customers spilling into the streets, holding tight to their brown bags. The bags were filled with Jordanian sweet breads of every kind. On your next trip to Jordan, make sure you try all the many different sweet breads. They are the best of the Middle East.
https://www.pinterest.com/exploretraveler/i-love-jordan/