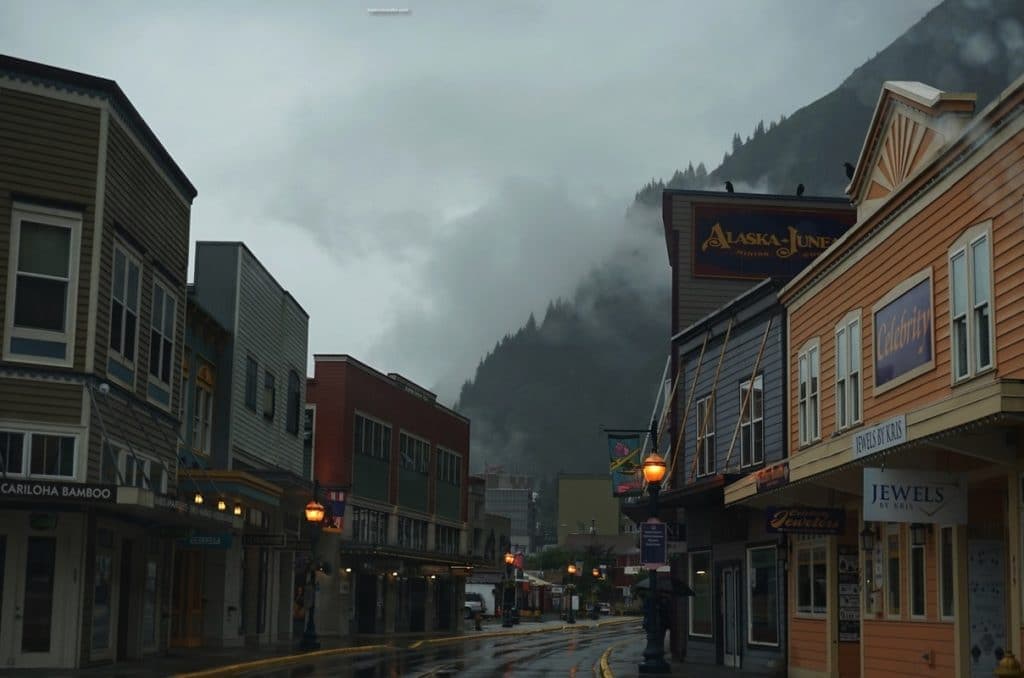 Juneau Alaska is one of those rare places you cannot drive to. You will have to fly in or take the Alaska Marine Highway by ferry. You can do this with or without an automobile, and the cost will depend on where you are coming from, and if you take a car or just walk on. You also have the option to have a small cabin or to sleep on the top covered area for free under the heat lamps. Plenty of hikers do this every year, and it's a fun way to meet other adventurers along the way.
The Juneau and Douglas communities are family-friendly locations, and during the summer you will see the parade on July 4th. A great place to take kids and to socialize with the locals of the community. Here is a video of the parade below and you will get a good idea of what to expect.
Some common FAQ's in Regards to Juneau Alaska
What is Juneau Alaska known for?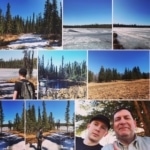 Known for access to glaciers, mountain hiking, whale watching, and much more.
Why is Juneau not accessible?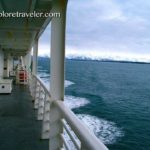 The mountains between Juneau Alaska and British Columbia are very high and there is no way to drive over. The only way in is by plane or by a Ferry using the Alaska Marine Highway system.
Is it worth visiting Juneau Alaska?
We think this is a must-stop for anyone wanting a safe adventure. Great place for tourists, and adventure enthusiasts.
Is Juneau Alaska a good place to live?
This area is a wonderful place to live and is full of places to see and do. However costs can be very high in Juneau, and you should research this out very carefully.
Top Sites In Juneau Alaska
Downtown Juneau
The downtown area is well maintained and still has an old cowboy day feel to it. From restaurants along the wharf to gift shops mixed in with shops for the locals. There is something for just about everyone.
This video will give you a great view of what it looks like, and what to expect when you arrive. Now if you're coming via a cruise ship you will have much more people. Our video was done during a time will very few tourists.
Mendenhall Glacier
The hike to the glacier is not for people with health issues. Make sure to bring food, water, and a rope for climbing if you have a hard time scaling some short rock faces. This is an all-day hike so make sure to get started in the early morning. The sun stays up longer so that will help on the way back or you could consider staying overnight close to the glacier on a camping trip.
The video below gives you a very good understanding of what to expect, and what the areas look like as you get closer over time.
Goldbelt Tram
The Goldbelt Tram is a good way to see the whole area with a view. Once you arrive from your short trip you will have access to some great trails, and wonderful picture opportunities all along the way. There is a small restaurant on top, and a very nice gift shop.
The Wharf
The short wharf area is good for the view of the channel and see some whales. We love to venture here to take family photos and to see the flowers bloom in the spring. There are also some local food vendors selling food and snacks. Sometimes the bands come over to the gazebo and play some music from time to time.
Juneau Alaska Restaurants
Hanger at the Warf
This is our favorite place to eat. It's not cheap but more affordable than the other tourist locations. This place is open all year and offers a wide selection of food to choose from. The halibut and chips with a side of chowder, and some coconut prawns are our favorites. They have a small bar area and serve local microbrews from all over Alaska, and the Pacific Northwest. Consider making a stop here when you first arrive to get a feel of Juneau while you plan your adventure.
The Crab Shack
Great food but be prepared to spend hundreds of dollars. We did this once and we loved it, and it cost us around $300 that was a year ago, Prices have risen, and the tourist ships are back so we expect $300 -$500 for 3-4 people.
Other Food Options
Local Fish and Crab
There are Facebook groups that you can join, and buy direct from the local fisherman. Then grill them up in the National park at one of the sites for tent camping. Some of the hotels and short-term stays have a grill, and that can be grilled up quickly.
Safeway & Fred Meyers
These two stores alone can help you with main grocery stores but there are a couple more like the IGA that has some Asian sections that really help out if you need it. Please keep in mind that all food comes in via ship or airplane and prices will be higher than most people are accustomed to. Selection is honestly much better here, and maybe that is because this is the state capital but we are unsure.
Juneau Alaska Weather
The Juneau Alaska weather can change often, and depend on the specific time of year. It is a good idea to be prepared for damp cool mornings, and sunny afternoons in the summer. In the spring it rains often so make sure to have good waterproof shoes, and a rain jacket handy. When hiking consider the fact that you are in a rain forest, and plan accordingly. We like to use rubber boots, and rain jackets here, and there are several stores where you can find them.
For more places to visit around Alaska click our Alaska FAQ article here.
Additional Sources of information for Juneau Alaska can be found below.
Mendenhall Glacier Visitor Center