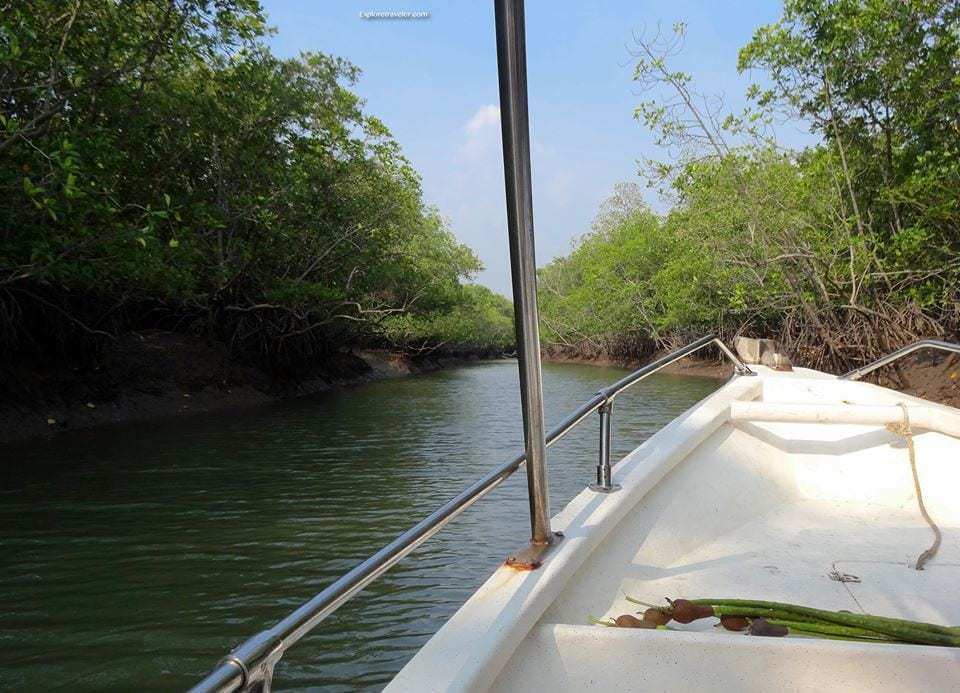 Malaysian Mangrove Adventures
Mangrove adventures are exciting. There is nothing like the adrenaline rush that accompanies a Boat Safari through the jungles of Malaysia. As you cruise the water ways through the jungle, you will see the Mangrove Jungle spring to life. It is beautiful! It is exciting! It is home to many different parrots and other beautiful birds, including the magnificent eagle. Listen as they call out to each other! Watch as the monkeys play and swing through the trees. Their happy chatter is contagious. What fun you will experience, as you cruise through these amazing jungles. Both small and large animals call this delightful forest home. With a knowledgeable guide, the jungle will open up like a well-read book. Come along with us, as we explore the mangroves!
There is nothing more enjoyable than to take a Forest Mangrove Tour. How can you help but enjoy all the different birds of the jungle. There are so many! Listen as they call out seeking their perfect mate. Hear the tenseness when they are protecting their young ones. Immerse yourself in this colorful experience. Some of these birds sing and dance. Some squawk and others whisper. Some have long legs and beautiful feathers. You will discover some that have almost no legs.  Some are tones of grey and brown. Some are brightly dressed. They all have one thing in common……they are beautiful!
Matang Mangrove Forest Reserve
The Matang Mangrove Forest Reserve is near the village of Kuala Sepetang. Kuala Sepetang is a coastal village located  in Perak, Malaysia. Perak is about 60 minutes west of Taiping city. Many tours include this Reserve in their list of places to visit. It is known world-wide as one of the best-managed reserves in the world. Nature lovers like to explore the wetlands and all the many resources found there. There is a boardwalk that makes bird and fish watching easy and enjoyable. Relax as you stroll the boardwalk.
Like all mangrove swamps, the Matang Mangrove Forest Reserve acts as natures barrier against tsunamis. With out a doubt, this is an important stop for coastal migratory water birds. It is also used by many migrant forest birds. During the migration season, estimates of  43,000 to 85,000 different birds can be spotted using the Matang Mangrove Forest Reserve. There is even a small group of the beautiful and shy Great Argus Pheasant. This is one of the rarest birds in the world! Not only will you see some of the most beautiful birds in the world, it is a breeding ground for many fish, crabs, the unique horseshoe crabs, shrimps,  lobsters, and prawns. If you love nature, you will love the reserve. It is a perfect stop on any exploration into the Malaysian Mangroves. Your mangrove adventures is not complete without a visit to the Matang Mangrove Forest Reserve.
Matang Mangrove Forest Reserve
34650 Kuala Sepetang
Perak, Malaysia
Admission is free
Kuala Sepetang
The small village of Kuala Sepetang is predominantly inhabited by  Chinese of Hokkien descent. It is in this area that you will discover the  Kuala Sepetang Eco-Educational Centre. The center is a rural and rustic Center. Here you can leave all the stresses if life behind. Get a bird's-eye view of nature. Take time to watch the very informative documentary. If you are looking for a laid back experience with nature, look no further than Kuala Sepetang Eco-Educational Centre.
Accommodations include an inside hall, chalets, and a camping area. Accommodations are clean, and comfortable. The staff is professional. It is the perfect place to prepare for your visit to the Mangrove Reserve the next morning. You will be able to get an early start to your visit to the Matang Mangrove Forest Reserve, which is the main attraction of the area.
Kuala Sepetang Eco-Educational Centre.
Pejabat Hutan Daerah, Larut dan Matang
Taiping, Perak, Malaysia, 34000, Malaysia
Phone:  +60 5-807 2762
Batu Caves
One stop on most of the boat adventures is the Batu Caves. It is a site of a major Hindu Temple and Shrine. It is a major attraction for tourists and worshiper alike. Usually you will need to walk a short distance on your own. Most of the boatmen do not walk to the cave.  Your boatman, however, will have prepared you for the visit. The boatmen let you explore this unique cave and wait for you until you are done.  It's a very short walk to the cave. You are asked to not snap pictures with your camera flash, as doing so tends to scare the bats.
Batu Caves
Sri Subramaniam Temple
Batu Cave 68100 Malaysia
Phone Number: 60 3 2287 942
Mangrove Swamp Park
Another unbelievable experience is to visit the monkeys.  Immerse yourself in the lives of the mischievous monkeys. These adorable monkeys are always the life of the party. Have you ever seen monkeys swim? They love attention. These attention loving monkeys will keep you on your toes. Get up close and enjoy these amazing monkeys! Be careful! These adorable monkeys love to steal your lunch! Hang on tight to any food you may have. Monkeys also seem to really love cameras. The bigger the better!
Mangrove Swamp Park
34650 Kuala Sepetang
Perak, Malaysia
Lankawi Mangrove Forest
…………..Eagle Watching Tour
Discover the hidden reserves and natural landscapes. Watch the magnificent Eagle with an amazing wing span. You will come upon limestone caves, waterways, and magnificent canyons. Visit the spots where the animals gather. Enjoy these beautiful white-headed eagles as they are being fed. Experience the thrill of seeing them in full flight over your head. Photograph amazing Eagles and other spectacular animals of the Mangroves. This is surely a unique add-on to your Mangrove Adventures.
Lankawi  Mangrove Forest
Jetty Kilim
Jalan Ayer Hangat
07000 Langkawi, Kedah, Malaysia
Phone:  +60 12-578 5408
Open most days from 9 to 5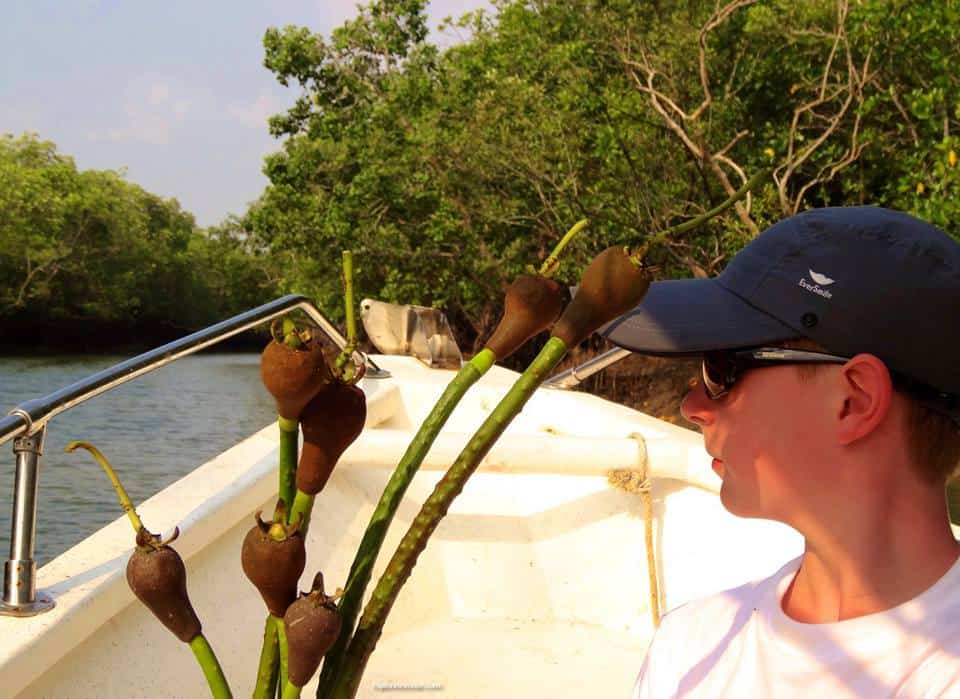 Helping Rejuvenate The Forest
The importance of the Malaysian Mangrove Forest can never be under-estimated. This amazing forest protects the shores from wild storms and waves that can destroy and flood. The Mangrove Forest even protects from tsunamis. One of the things that man can do is to rejuvenate the forest. That being the case, many come to the Malaysian Mangrove forest to help plant seedlings for the next generation of trees to grow. How amazing! It is an awesome treat to be able to have fun and do good. Eco Tourism is gaining in the Mangroves.
Just what are the mangroves good for? The mangroves are a unique resource for Malaysia. The mangroves make a natural barrier against coastal soil and sand erosion. They help to prevent flooding. The roots are like a natural pollution treatment factory. They keep the water clean and usable.  Mangrove trees are a major source of food for the many fish and marine life that call the waters around this nation home. Mangroves are fast growing and they replace themselves quickly. This makes them ideal in providing needed lumber. They also can be made into poles and charcoal. Poles and Charcoal are two major sources of revenue for the people.
River tours through the mangroves are unique and exciting. Villagers, Charcoal factories, boat owners, and park rangers are now working together to protect their resources and to provide a valuable experience for visitors. Mangrove adventures are different each time. The Malaysian Jungle is constantly changing. It is exciting! It is diverse! It is uniquely, Malaysian. Where else can you go and help rejuvenate a forest, by planting small mangrove saplings? You can even choose to visit the Charcoal Factory!
Kuala Sepetang Charcoal Factory
The charcoal factory in Kuala Sepetang is in the center of some of the most spectacular mangrove forests. Kuala Sepetang is in northern Malaysia, near Taiping. The trees must grow to a correct size and then they are harvested to be used for charcoal. Once an area is harvested, it is then replanted and left to grow for the next 30 years.
The trees are brought to the factory during the high tide. Once at the factory, the bark is stripped and the trees cleaned. Once they have been cleaned, they are then placed in large outdoor ovens called cones. Here they are baked. A simple process, but one that must be done precisely. The trees dry for 8-10 days at 220 degrees with a small opening. Then the oven is completely shut for another 10-14 days.  The dry logs then must cool for another 8 days or so. The factory has about 100 ovens going at any one time. It employs more than 80 people. What a fantastic place to visit! It is all part of the mangrove adventures.
Every part of the tree is used. The charcoal that is perfect is sold and income generated for the village. The imperfect is sold and used locally at a cheaper price. In times past the charcoal was used for toothpaste. The moist part is still used medically among the local villagers. Burning charcoal is a most excellent way to control mosquitoes.
Kuala Sepetang Charcoal Factory
4°50'12.1″N 100°38'13.9″E, Malaysia
Exploring The Fishing Village Of
…………….Kuala Sepetang
Kuala Sepetang is a small village made up of fisherman and Chinese merchants. But thanks to Ecotourism, this small humble village is springing to life. Where else can you take a river cruise, plant mangroves, watch for Dolphins and of course the awesome Egrets and Eagles? The beautiful Eagles are plentiful near the shore, as the guides are constantly throwing out chicken skin into the river. There are board walks for gentle strolls, paths to cycle into the mangrove forest, sunsets to watch and of course, there is Firefly watching.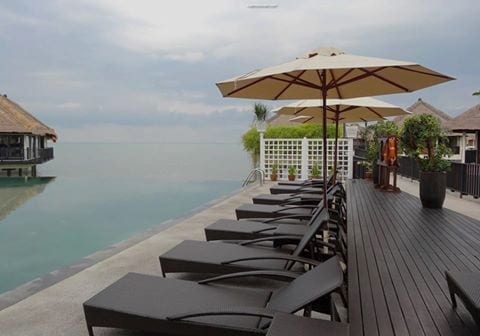 Avani Sepang Goldcoast Resort
Relaxing at the beautiful Avani Sepang Goldcoast Resort in  Selangor, Malaysia is ‪like time spent in paradise. Here you can blend relaxation and adventure. Explore the area, or sit by the beautiful lazy swimming pool. View the forest from the back of an elephant or watch the sun as it sets over the water. At Avani Sepang Goldcoast Resort, the possibilities are endless. 
Tropical relaxation is at its finest at the Avani Sepang Goldcoast Resort. Every room is a private villa which sets over the water. Relax in your own personal over the water retreat. Leave all the many complications of daily life. Step into the heart-warming relaxation and simplicity of our Avani Spa. Experience paradise as you make time to unwind. Switch the world off in our beautiful natural spa. With our professional therapists present to guide you, you can choose the best individual spa treatment to meet your needs.
Leisure activities are varied and exciting at the Avani Sepang Goldcoast Resort. Relax by the pool in the beautiful tropical sun. Take a dip in the warm tropical swimming pool. Head on down to the fitness center to get a good workout, take a Yoga class, Zumba class or go on a power walk. Enjoy sailing, canoeing, windsurfing, stand up paddle boarding, hiking,  and cycling. Head on down to the beach to play soccer, volleyball, ping-pong or beach cart sailing. Learn windsurfing with qualified instructors. Every day is a perfect day to get active and explore a new sport. It is all waiting at the Avani Sepang Goldcoast Resort in Malaysia.
AVANI Sepang Goldcoast Resort
No. 67, Jalan Pantai Bagan Lalang, Kg Bagan Lalang,, 43950 Sungai Pelek, Selangor Darul Ehsan,
Malaysia
Phone : +603 3182 3600
Email : sepang@avanihotels.com
Experience Malaysia
Whether you choose to explore Malaysia with an organized tour, or explore on your own, Malaysia has something for everyone. Get to know the rich history of Malaysia at one of the local museums, or take a delightful wildlife cruise. See the wildlife of Malaysia and the Mangroves while cruising its rivers. Spend a few hours or a day, the options are endless.
One of the delights near the resort is an eco village.  Experience all the different ways they have chosen to embark on living a totally green experience in the Mangroves. It is fun and unique. Meet the villagers and see how they have integrated green living into the everyday village life.
Kuala Gandah Elephant Conservation Centre or  otherwise known as The Elephant Orphanage Sanctuary is a delightful experience. Here you will meet one of the world's smallest elephants, the Borneo Pygmy Elephant. This delightful elephant is smaller in size, has a calm and gentle spirit, and massive ears. Their tail hangs almost to the ground and their tusk is much straighter than other species of elephants. Most of the Borneo Pygmy Elephants can be found along the along the banks of the Kinabatangan River.
Kuala Gandah Elephant Sanctuary
28500 Lanchang, Pahang, Malaysia
Phone:  +60 12-963 2652
The sanctuary is open Saturday -Thursday from 8 am -5 pm. It is closed on Fridays.
                                                  A Malaysia Experience
It is always a perfect time for a Malaysian Adventure. Grab your passport and pack your bag. Life is exciting in Malaysia! Book your mangrove adventures today.