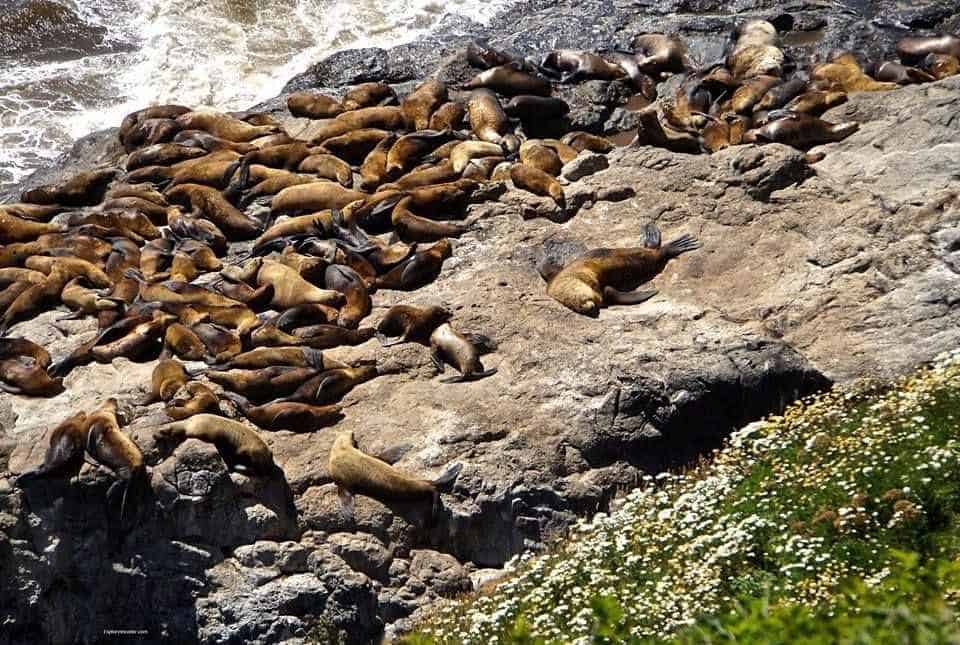 Steller Sea Lions Resting Along The Rocky Shores Of Sea Lion Caves In Florence, Oregon
Sea Lion Caves is like an interconnected palace inhabited by some amazing marine animals. The Steller Sea Lions can often be seen sunning themselves on the rocky shores of Oregon's Central Coast. These caves and caverns are open to the Pacific, where it's waves gently go in and out with the shifting tides. Sea Lion Caves are about 11 miles from the town of Florence, Oregon, which is almost the center of the 400 mile scenic drive up Highway 101 from the California border to the Washington border.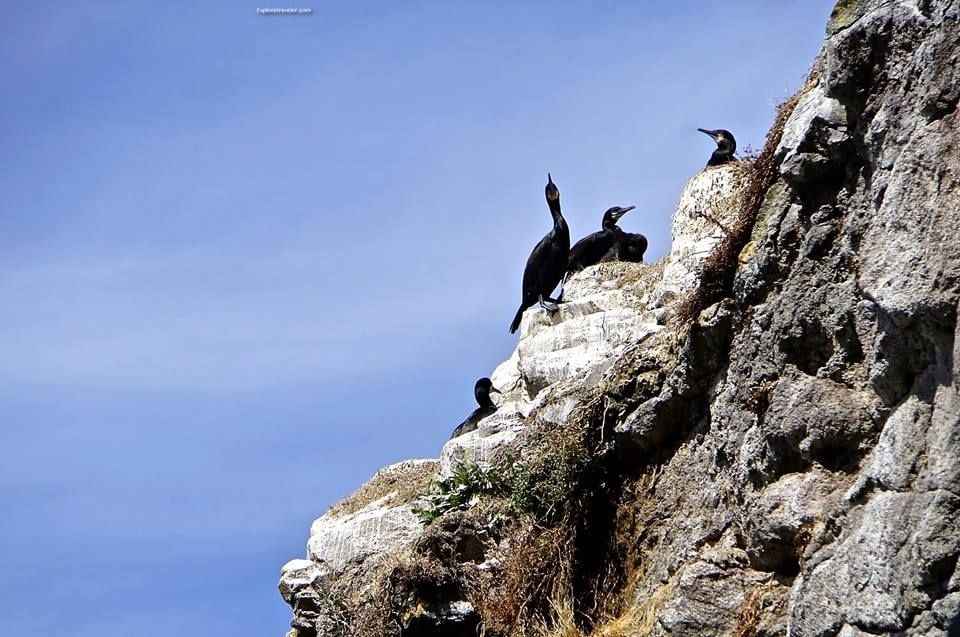 Brandt's Cormorants nesting on the steep ocean cliffs of Florence, Oregon USA
The cliffs between Florence and Yachets are home to many different birds, big and small.  Swainson's Thrushes, Orange-Crowned Warblers,  and Brandt's Cormorants are just a few of the birds who nest on the cliffs by Heceta Head near the Sea Lion Caves. Take a hike around Heceta Head and you will see a great variety of birds on the rocks below.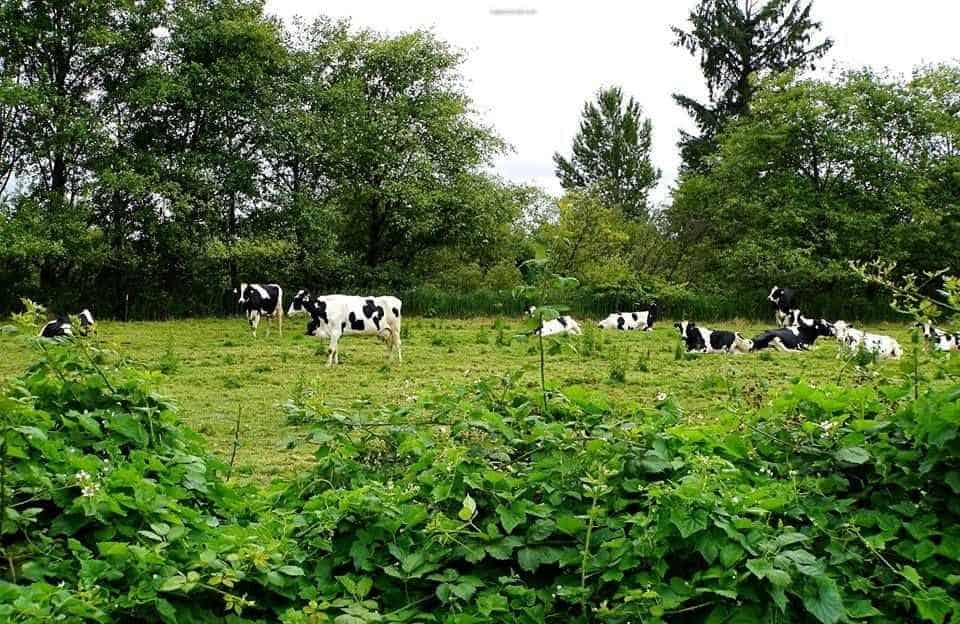 Happy Milk Cows In The Grasslands Around Tillamook, Oregon
The Tillamook area is home to many family farms who raise their cows on the rich grass found in the area. There is no need to supplement with feed when your pasture is so rich.  The local farmers belong to a local co-op for selling milk to the Tillamook Cheese Factory. These cows are truly "Happy Cows."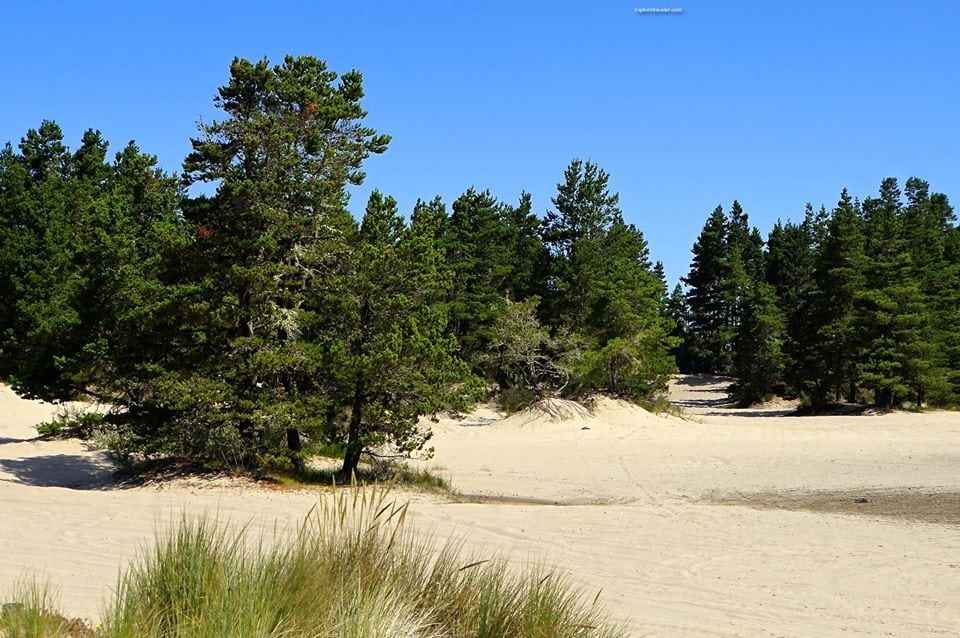 The Scenic Sand Dunes From Florence to South Of Reedsport, Oregon 
All along this stretch of coastline are magnificent dunes and wide stretches of valley's of sand. This is the perfect area to ride the beach and tackle mountains of sand.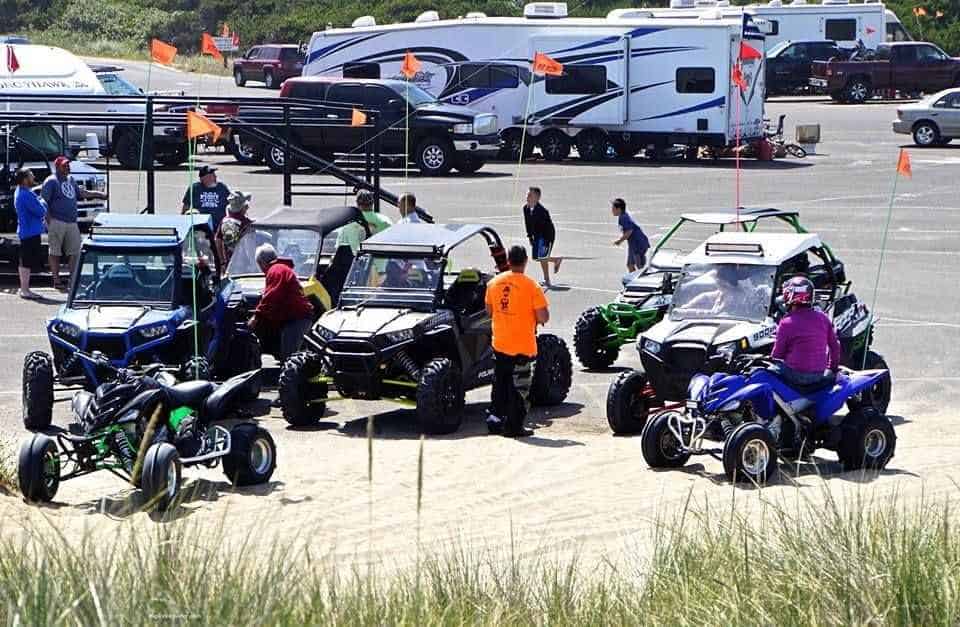 Let The Adventure Begin At The Oregon Dunes National Recreation Area 
Let the engines roar, and your adrenaline rush, it is time to ride the dunes.
The Central Oregon Coast is home to some amazing adventure.  There are charter boats out of the different bays for those who long to deep sea fish. Winchester Bay has excellent fishing charters and a small Mo's for the best in chowder. Then there are plenty of places to rent dune buggies for a real sand adventure, and the bird watchers will love the variety of birds that call the area home. If you want to comb the beach after high tide, you can often find awesome sea shells and rocks.
The Oregon Coast is a perfect example in finding excitement and adventure near where you live. So pack your bags and head to the beach for a real Oregon adventure.

Twitter Page, ExploreTraveler
Facebook Page, ExploreTraveler
Helping bring the world together one friend at a time. So travel
 and discover that the world is full of wonderful people." – ExploreTraveler
Happy Travels,
 ExploreTraveler.com
      © 2017 ExploreTraveler. All Rights Reserved