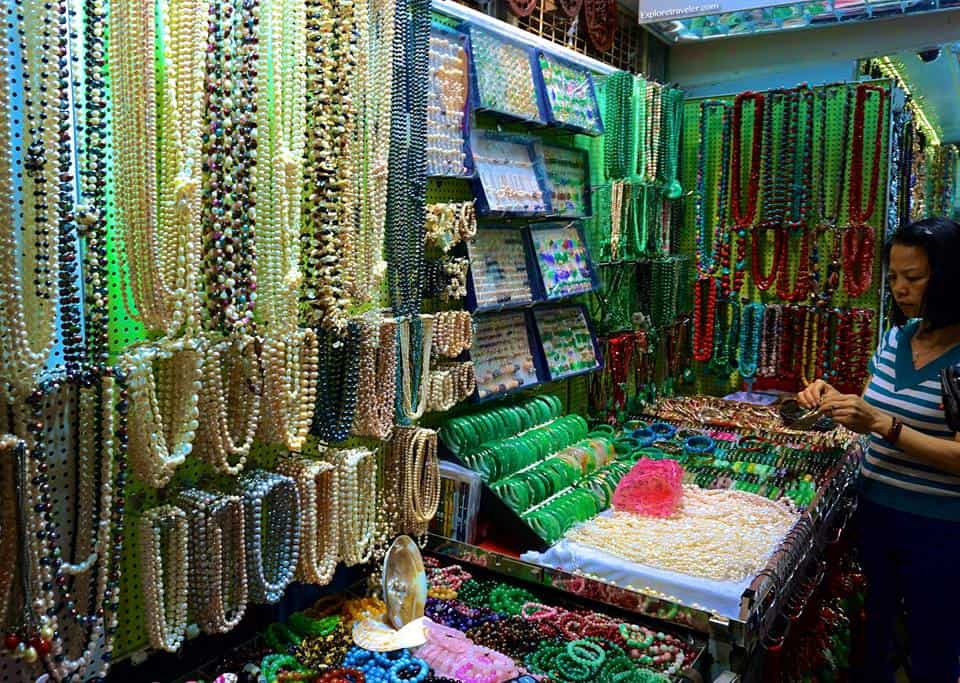 The Jade Market Of Hong Kong
The Jade Market of Hong Kong is a large market of hundreds of venders of jade jewelry and accessories. You will even find other trinkets in the Jade Market that are thought to bring good luck. If you are looking for jade, then this is the market for you.
The Chinese character that represents jade is a combination of the Chinese character for beauty and the character for purity. Though the Chinese consider it beautiful to look at, there is even more to the jade story. In Chinese culture, jade is the symbol of long life and good health. Jade is the most important stone in Hong Kong and is used for good luck charms. Few babies are born without a bracelet of jade waiting for them. According to their Zodiac sign, people receive new amulets each year. There is no stone any more important than jade for the Chinese.
The Jade Market at Kowloon is an extremely active market with quality jade products. If you love to shop, you will enjoy the Jade Market. The quality and quantity of jade is amazing. The large quantity  of jade being sold by hundreds of vendors is astonishing. There must not be anything jade that is not at the Jade Market.
Jade is magnificent in its purity. Jade can range in several colors, but the darker green jade is the highest quality. It may have a slight yellow overtone to it. The finished piece should be without any brown or grey in the stone. Pure green is the most coveted color of jade. Since the 18th century the Chinese have loved and coveted the color green for almost everything. However, more and more we see that all the many colors of jade are beginning to be  popular. Lavender jade continues to be admired by many of the Chinese. Since the Chinese love purple, it is starting to be a sought after color. It is adored by many! It is beautiful!  The desire for red jade is on the rise. The color red is of major importance in Hong Kong and all of China. Because of this, it is not unusual that red is starting to be almost as popular as green. Yellow and gold are major colors among the Chinese, so the demand for yellow jade is rising. Black jade and ice jade continue to slowly grow in demand. All jade is absolutely stunning!
The most common items found at the Jade Market are jade accessories. You will find beautiful rings, bangles, and gorgeous earrings. Pendants are plentiful at the market. As you wonder and look, you will find many one-of-a-kind items. Those with the patience to look will often be rewarded with unique and unusual finds.
Those who feel that the right piece helps them to have more control over their luck, can ask the many vendors to help them  get the proper piece for their date of birth. The Chinese believe that if your good luck charm breaks, it has prevented some bad luck from coming your way. Then of course, you will want to return to Hong Kong and buy a new one.
If you are only looking for a beautiful piece, many are even willing to tailor something exactly to your desires. Whether you find the perfect piece on the rack, or get it altered, the Jade Market will supply all your jade needs.
The Jade Market
Address: Battery St, Yau Ma Tei, Hong Kong
(This is at the junction of Kansu Street and Battery Street)
How to get there:
Take the MTR to the Yau Ma Tei Station. Take Exit C. Walk down Nathan Road to Kansu Street. Then walk down Kansu Street until you arrive at  the Jade Market. (There is usually many other people walking and it would be hard to get lost. The route is well marked.)
Of course there are taxis that can be hailed and they will know exactly where you wish to go. Everyone is familiar with the Jade Market.
If you are ready for a Jade adventure, then Hong Kong is the place to go. Pack your bags lightly, so as to leave room for all the interesting and unique treasures you will find. Grab your passport and book your adventure today.
This post is also co-posted on Steemit at @exploretraveler