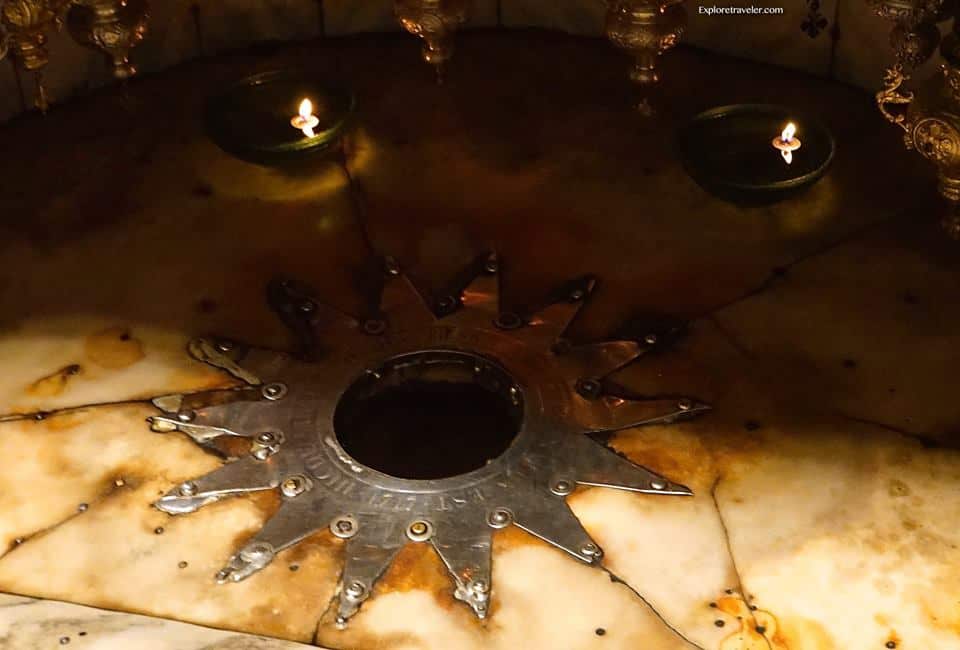 Star Marks The Spot Of The Birthplace Of Jesus
The Church of the Nativity is one of the oldest churches in the world. It was built above the spot where Jesus is traditionally thought to have been born. The Star of Bethlehem marks the spot.
This is a major Holy site for Christians the world over. According to New Testament accounts found in Matthew and Luke, Jesus was born in a manger, because there was no room in the inn. At that time houses were built in front of caves so as to have a place on one side of the house for the animals to sleep and eat.  It was the custom to bring the animals inside to a back room during the night. But the Greek Scriptures can also be rendered, "she laid him in a manger because they had no space in the room." This would fit the normal description of houses in that day. Perhaps it is good to think of Jesus being born in a quiet back part of the house or cave. The main part of the house was overflowing.
The Grotto of the Nativity is the location of the manger  where it is believed that Jesus was born. In this very manger it is thought  that the baby Jesus was laid after HIS birth. The walls and floor of the grotto are completely done in white marble. The very site of the birth is marked beautifully by a silver 14-point star on a white marble stone. This beautiful star is the focal point when you approach the altar. It is magnificent.
Bethlehem is considered important to adventure travelers as well as those making a pilgrimage to the Holy Land. Other pilgrimage and adventure sites in Bethlehem are the Shepherds' Fields, the Field of Ruth, and David's Wells. Here you will also find the three cisterns from which King David longed to drink from.
Bethlehem is an area overflowing with adventure and places to explore. This is the perfect time to book your adventure or pilgrimage to the Holy Land.
https://www.pinterest.com/exploretraveler/i-love-israel/