Malaysia is considered the highlight of Southeast Asia located between Thailand and Singapore. The country is known for its capital city Kuala Lumpur, bustling markets, and beautiful beaches. People of different ethnicities like Indian, Malay, and Chinese come here to experience the life of this beautiful place. The lip-smacking cuisine and the foods in Malaysia reflect its diversity. So, you can't miss out on trying the unique delicacies here.
Some staple dishes of Malaysia are bread, fish, meat, and rice. And seafood holds immense popularity. Individuals use diverse homegrown vegetables like cabbage, bok choy, and beansprouts, to name a few. Here we have come up with popular Malaysian foods that you must try. Let's get started.
Kaya Toast
The kaya toast got its roots from Hainanese cooks who started working under the British residents of Malaysia during the colonial era. You have to pick two slices of bread and toast them till they are crispy on the outside. Make sure that it should be soft on the inside. Now, serve it with kaya and butter. Kaya is a sweet coconut-based spread and its taste will definitely make you have this food item more and more.
You can also accompany it with tea and coffee. It could be a great option for the breakfast. Just take it with 2 soft-boiled eggs and dip the toast into the runny eggs. You can also eat them separately. It will definitely make a good start of the day.
Beef Rendang
Rendang is a traditional Malaysia food originating from the Minangkabau region in West Sumatra. Prepared in times of special occasions like weddings or Hari Raya, large amounts of beef or meat are taken and braised in coconut milk. Several spices are then added to the dish. Relish it when the liquid gets fully evaporated from the beef rendang and the meat becomes tender.
Sambal Udang
Sambal Udang is a Malaysia popular food. You must be surprised to know that the descendants of 15th- 16th-century Chinese immigrants created this food item. It is also called a Peranakan dish. Peranakan people are originally from the province of Fujian and came and settled on the Malaysian coast. They also settled in a few parts of Singapore, Thailand, and Indonesia and are gaining incredible reviews for their great culinary skills. The main ingredient of the dish is prawns. The prawns are put in the sambal. And tamarind juice is also added to the same to give it a tangy taste.
Tepung Pelita
Tepung Pelita is a dish meant for people having sweet tooth. This favorite food in Malaysia is a Malay-style pastry having two layered milk bases. The top layer consists of thick coconut milk with salt. While the bottom one is made of milky liquid mixed with pandan leaves and sugar. So, fulfill your gluttonous desires with Tepung Pelita.
Roti Canai
This Malaysia food item is inspired by Indian flatbread and the ingredients used are butter, flour, and water. Sometimes milk is also used to sweeten the taste. The whole mixture is then cooked in the oil and the result is a delicious fluffy piece with a crispy exterior. It is brought to this country by Tamil Muslim immigrants. You can soothe your taste buds with the combination of Roti Canai and dal gravy, Roti canai, and sautéed sambal depending upon what you like.
Chicken Satay
Foodie people definitely know what it is like to dive into the taste of seasoned grilled chicken in a spicy peanut sauce. It is considered great Malaysia food in terms of appetizers. So, you can make your pre-meal yummy. Chicken satay is prepared with a variety of herbs including the spices like lemongrass, turmeric, coriander, and chili before grilling it. And the sauces used in the Satay vary from region to region. So no wonder, it makes one of the best Malaysian foods.
Maggi Goreng
The Indian-Muslim (Mamak) sub-culture of Malaysia has maggi-goreng as an instant noodle dish to satisfy the taste of all the noodle lovers out there. The dish is made from pre-boiled instant noodles. You can spice it up with eggs, vegetables, and soy sauce.
Papparoti
It is a modern version of flatbread that was included in the list of Malaysian food in 2002, all thanks to a Malaysian woman. Combine sugar, flour, yeast, milk, salt, butter, and eggs, and you are good to go. Before proceeding with the baking part, top it with the icing of coffee and caramel.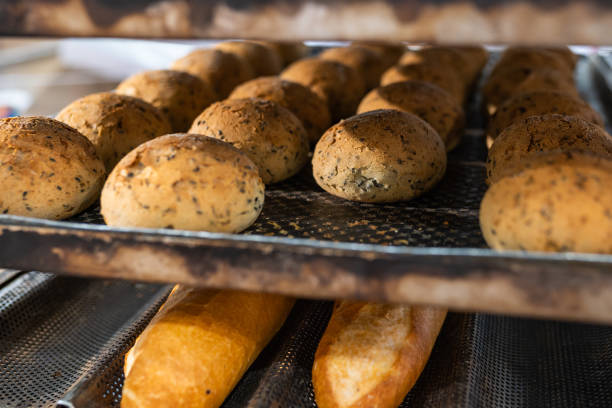 Mee Siam
Driving inspiration from Thai cuisine flavors, Mee Siam is widely recognized in Singapore and Malaysia. Bean sprouts, soybeans, small shrimp, and chili paste are added to the vermicelli noodles to make them hot and savory. Use spring onions, coriander, and red chili peppers for the topping to make it the best dish on the planet. The dish is meant for the occasions like school parties.
Bahulu
This dish adds charm to the events like Hari Raya to mark the end of Ramadan and is also relished during Chinese New Year. Bahulu comes in various shapes and sizes. The most popular among them are goldfish and bahulu cermai. These days, this Malay traditional food in Malaysia comes in plenty of flavors including pandan, chocolate, and fruits. What's more? The dish also earned as recognition of Malaysian heritage product.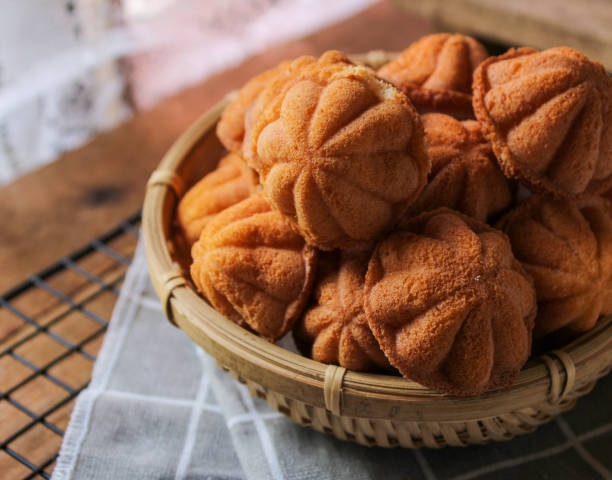 Rojak
Rojak is considered the favorite food in Malaysia which is prepared using fruits and veggies. It is a fried dough fritter made with a combination of shrimp paste. If you want to taste something that is sweet, sour, and spicy at the same time, rojak is the best choice. The dish perfectly symbolizes the ethnic diversity of Malaysian society.
Bubur Anak Lebah
The central ingredient of the dish named Bubur Anak Lebah is rice flour. Small lumps are made from rice flour which holds the exact resemblance to little bees. The other ingredients are – lime, water, coconut milk, pandan leaves, and gula Melaka. This Malay traditional food in Malaysia is most popular during thanksgiving ceremonies or other special occasions like weddings.
To Make a Long Story Short
If you ever make your plan coming to Malaysia, you can't go without relishing the above-mentioned delicacies. So, it is time to fulfill your food desires and enjoy the experience of visiting this beautiful country. After all, Julia Child can't be more right when she said –
"People who love to eat are always the best people"
Frequently Asked Questions
1. What are Some Interesting Foods in Malaysia to Try?
Some best Malaysian foods to try are – Nasi lemak, Rendang, Sambal Udang, and Tepung Pelita.
2. What Food to Buy in Malaysia?
Traditional dodol, traditional Chinese pastries, and White curry instant noodles are the food items that you can get from Malaysia.
3. Which State in Malaysia is Famous for its Food?
If you want to have a delicious culinary experience, you cannot ignore the streets of George Town, the capital city of Penang. It is called the food capital of Malaysia where you can try the food items like Assam Laksa, Rojak Pasembur, etc. The other states famous for Malaysia foods are Kuala Lumpur, Sarawak, and Perak.
4. What is Healthy Food in Malaysia?
Malaysia foods are healthy in addition to being loaded with taste. Some of them are – Roti Canai, Rojak, Chicken Satay, and Mee Siam.