Urghh!!! This lockdown implemented in order to curb the pandemic has ruined so many of our summer plans. We all have been forced to get locked up inside our houses, but lately, the situation has got in a bit of control. Many countries are calling off the lockdown and some of them are planning too. Voila!!! Then, why not get on our backpacks and start planning a trip to one of the most amazing places in the world.
Yes, let us go to the most beautiful and surreal country that enchants you with its fierce beauty, Iceland. You go to this amazing place and I bet you will fall in love with its rushing waterfalls, sweeping vistas, and of course, the active volcanoes.
But oh! Wait for a second; before you start backpacking for Iceland, you need to know what the pre and post lockdown situations in Iceland are? Then here is some update on the rules and regulations set by the Iceland government for the travellers who visit after the lockdown.
On May 12, 2020, Prime Minister of Iceland, Katrin Jakobsdottir announced all the changes to the travelling sectors. As of now in Iceland, only people from Schengen Area are allowed to go to Iceland without quarantine. But from June 15th, many things will change for the tourism department.
Prime Minister announced that the 2-week quarantine will not be mandatory anymore for the tourists arriving at the Keflavik International Airport. Rather they will be given a choice either to go into quarantine or they will be screened for the COVID-19 before entering the country. After the screening, visitors will be going to their accommodations and stay inside until the results come. Visitors will also be asked to install the contagion tracing app Ranking C-19 on their phones, when in Iceland. And, yes the travellers will be from the approved areas that the Iceland government has allowed.
So, this was it and now I guess all of you should stop baffling and add Iceland to your travelling bucket list. So, ye hurry up as you need to get there ASAP. It is because as the lockdown ends, the list of travellers to this serene place is going to boom. Since, no doubt, tourism in this country is at peak and every year zillions of people plan a trip to Iceland.
Well, then here is an ultimate guide for all of you to travel to Iceland. I have divided the guide so that you can get to know every knick-knack of the travel and make sure that you have the fullest of the trip. Let us begin with our guide of backpacking in Iceland. Woopie!!!
Take Care of Yourself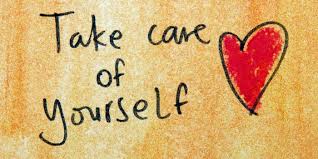 It will not be wrong at all if I say that Iceland is a paradise for the backpackers. But with it, there come a lot of other dangers to this paradise. Perhaps, all the need to make sure that they take care of themselves. Though this place is quite appealing and the wilderness will surely attract you a lot. This place is serene and will give you some unbounded independence but make sure that you do not forget your responsibilities for the country and yourself.
From the captivating Southwestern Highlands Laugavegur to Ásbyrgi 's northern backpacker's wonderland, Iceland is habitat to numerous spectacular hiking trails that differ in beautiful scenery and challenge. Even though you will always be ready to adjust to the unforeseen, it is crucial to analyze the region you plan to visit for every secure and comfortable experience of backpacking in Iceland.
Assess yourself Before you Plan Adventure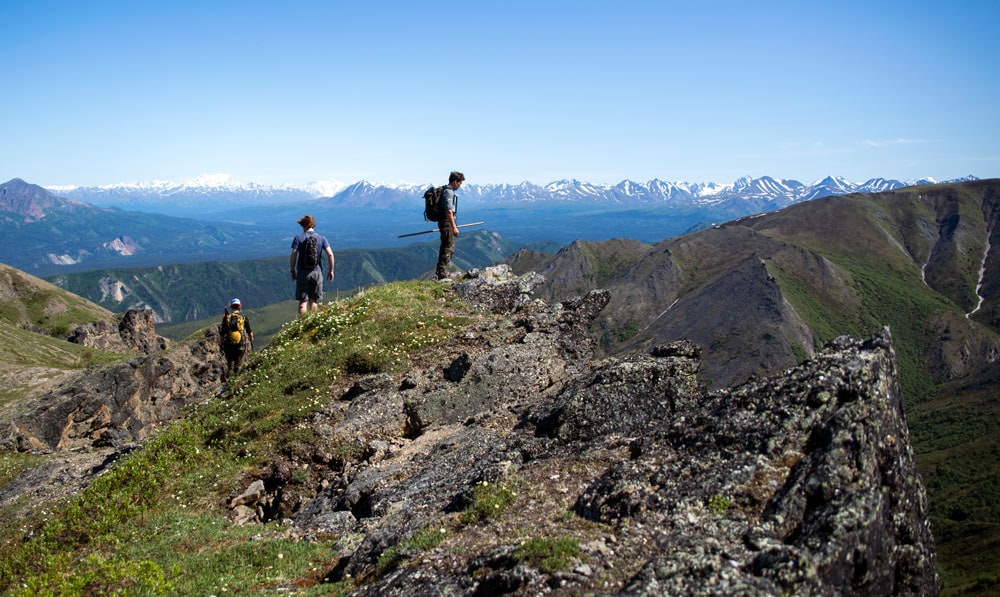 While you choose a trail for hiking, you always need to first assess yourself physically and mentally. Keep a check on your physical health, previous experiences, and the knowledge about some travel tips and about hiking. This will give you enough ideas if you are the right person for hiking or not. It is for sure that you do not want to end on a hospital bed in Iceland, and hence, make sure that you introspect yourself and then go for any type of adventure.
When in doubt, you can always interact with natives who can lead you to routes and trails that suit your capabilities. But always keep in mind that even though you may have gathered sufficient knowledge of these things when you had intended to visit. However, the situations can change any time due to bad weather and climatic conditions.
Backpack the Essentials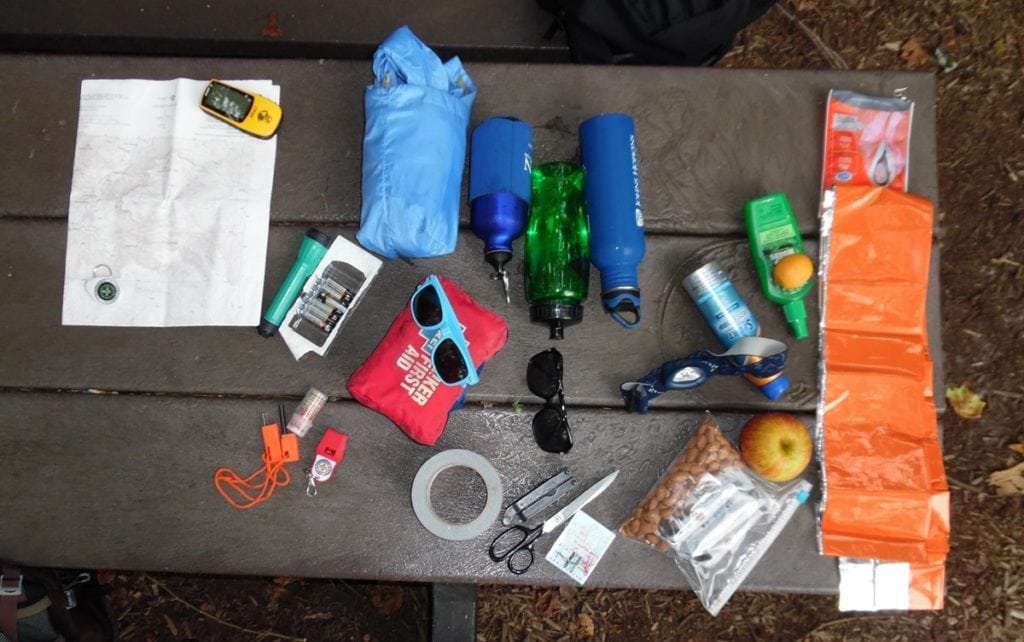 Iceland's complex environments and unpredictable weather patterns are capable of catching off guard even to the most experienced travellers. So, always make sure that you carry a few important things in your backpacking to Iceland. This will make a lot of difference between a bad and a good journey. Not in worse situations, it can also save you from something worst like death.
So starting with the essentials, we all know that we have not even come out of the COVID-19 danger completely. Therefore, the first necessity is to make sure that you take care of all the rules that the government asks you to follow. Keep all your essentials with you, from sanitizers, masks, to tissues; everything will save you from the pandemic which is still hunting for us.
Start with packing your daily essentials such as a bathing suit, sneakers, socks, jeans, shirts/t-shirts, dresses, hiking shoes, sleeping bag, tent, hiking poles,  dental floss, toothbrush, shampoo, razor, deodorants, moisturizers, etc. Also, make a first aid kit for yourself that has sanitizer, tissues, band-aids, bandana mask, thermometer, earplugs, antibacterial cream, antibiotics, and any other medication that you take regularly. Other than this some of the extras which you can surely keep in your backpack are universal charger, zip-lock bags, lock & key, plastic reusable bags, etc. These were some of the important things which you need to store in for the backpacking in Iceland.
But if you are a hiker and hiking is on your list, then add on some extra essentials your list. Carry your sleeping bag, tent, waterproof hiking shoes, hiking socks, toilet paper, mattress, gloves, water bottle, headwear, and food. It is a must for you to keep all these essentials in your backpack to make the best of this trip.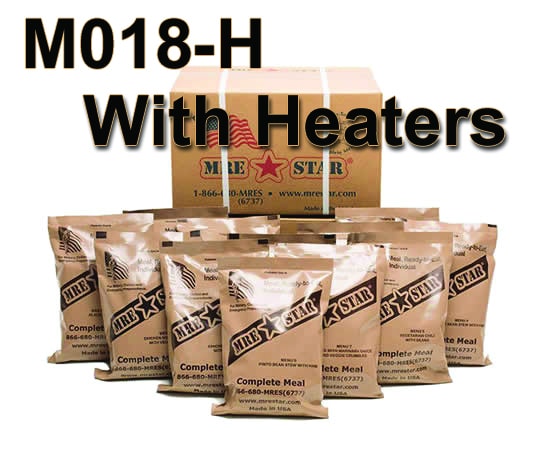 With my experience and current situation, I would suggest you take along MRE's with you as food storage. Since at this hour, it is not at all appropriate and advisable to have food anywhere. Therefore, these meal packets can be your go-to saviours for your backpacking to Iceland. They are ready-to-eat food packets that require no water to cook. MRE's have enough shelf life due to their excellent packaging and watertight sealing.
Get your Equipment Checked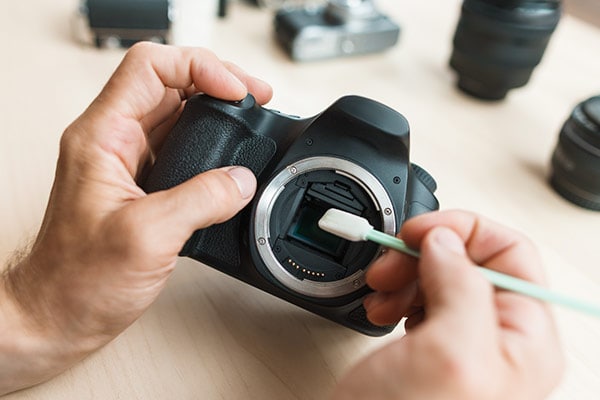 It is very important for travellers to prep up themselves with their equipment in the meantime. Always make sure that prior to setting out on your adventure, all your equipment is working properly and are in order. Be certain about the operation of the equipment that you have and know how it is always better to have them by your side while the trip. It is always a win-win situation for you if you spend a couple of hours practising in a comfortable environment than doing something under pressure for the first time.
Why not raise your tent in your backyard, or turn on the stove and check the levels of the gas? Or else check that all your electrical devices are completely charged before you step out of the house.
How to Reach Iceland?
Below I have discussed how to reach Iceland via a different mode of transportation. Let us have a look.
Air Travel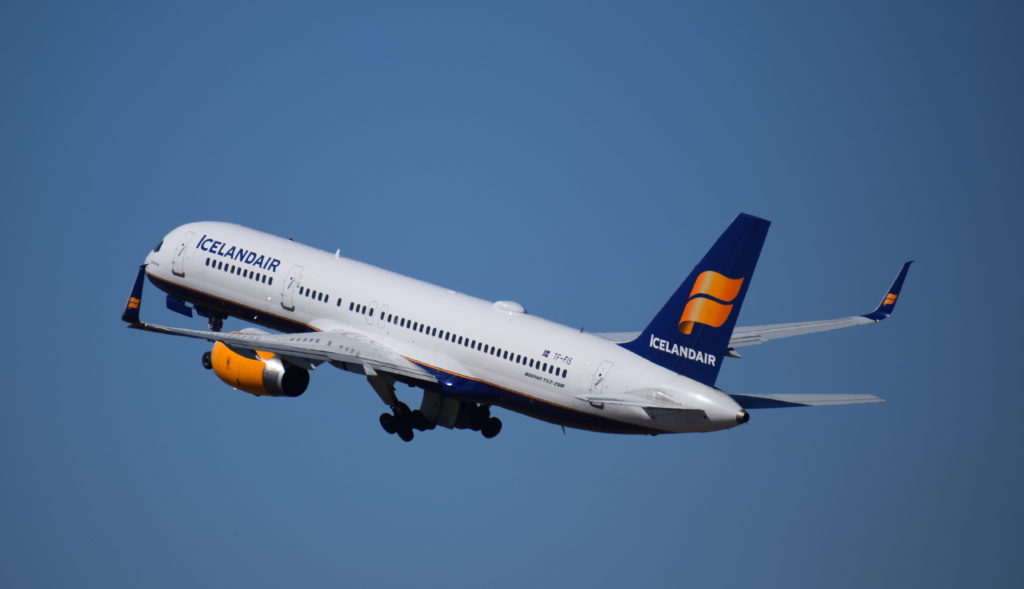 Eagle Air and Air Iceland Connect are the two major domestic airlines of Iceland. The covered destinations by them are Akureyri, Reykjavík, Grímsey, Egilsstaðir, and Ísafjörður. One of the largest airports situated outside Reykjavík is the main airport located in Akureyri. A flight from here would allow you to traverse the whole country in 30 minutes or so. Flying is the best option for you if you're strapped for time. You will approximately have to pay around USD 123 for a one-way ticket.
Public Transport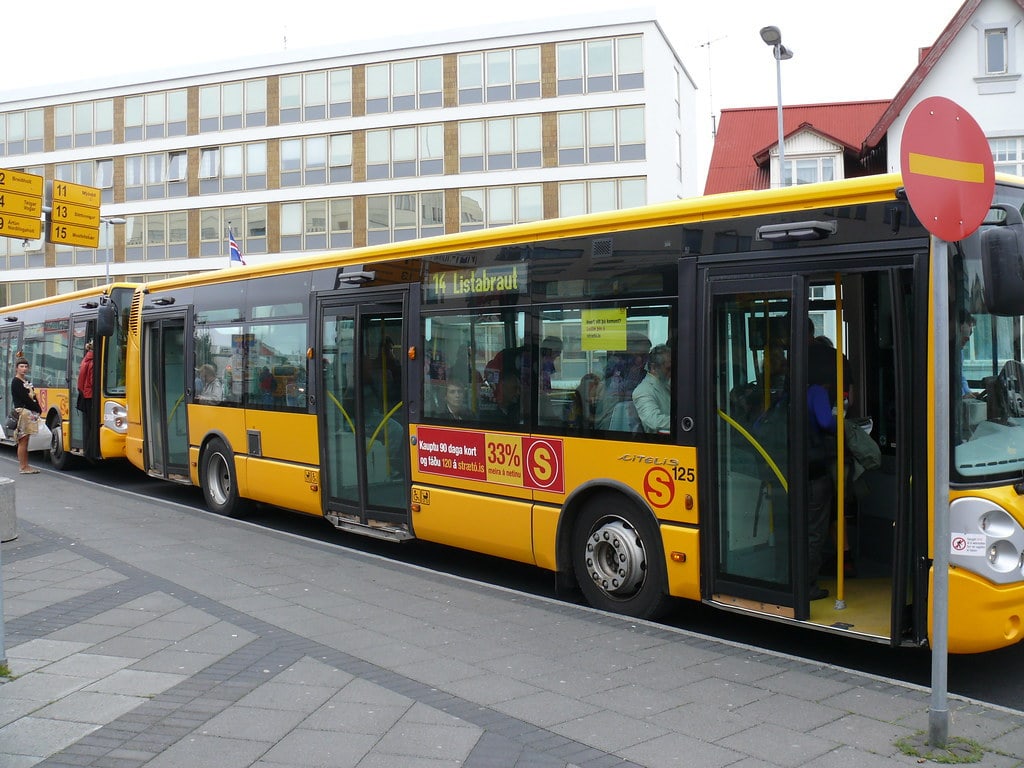 Akureyri and Reykjavik, both these towns have a reliable and huge public bus network. Even both of these places are huge enough that you can just walk around here. You will find many bus networks here in Iceland and can take the bus that is going according to your routes. Travelling around the country daily is possible for you, if only you choose the bus to get around.  The bus network at Iceland runs throughout the country. You can buy a city-wide bus ticket during the summer months for affordable rates. This is the best way if you are planning to be in Iceland for a week or so.
Learn about the Places to Visit
When in Iceland, you surely must have planned some places you will visit while you come for backpacking to Iceland. Here is a small list of places that you can surely add to your list.
Maelifell Volcano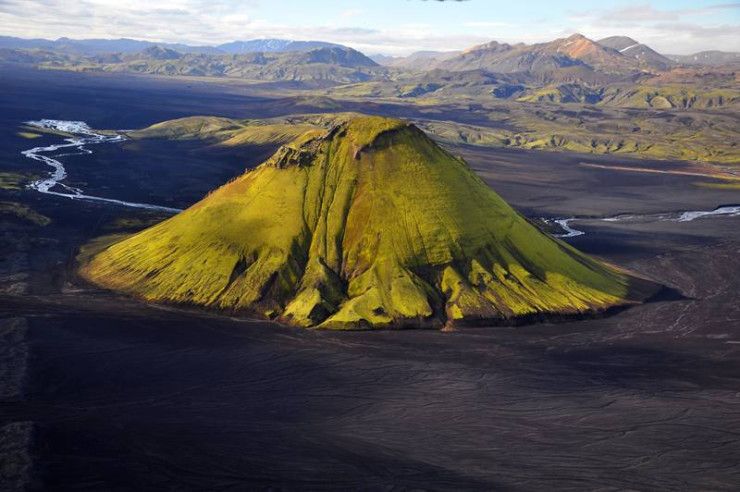 The perfect cone of Maelifell, found in Myrdalsjökull Glacier Park, tends to make it a vintage-looking volcano. Snow is uncovering a lush green sheet, lined with moss during the hotter months. There are a plethora of things to do and see in this park, filled with volcanoes, which include hot springs and other lovely sites. Most roads inside the park would shut mostly during winter. Therefore, the summer season is the perfect time to get there, and then you'll see the volcano for sure.
Laugavegur Trail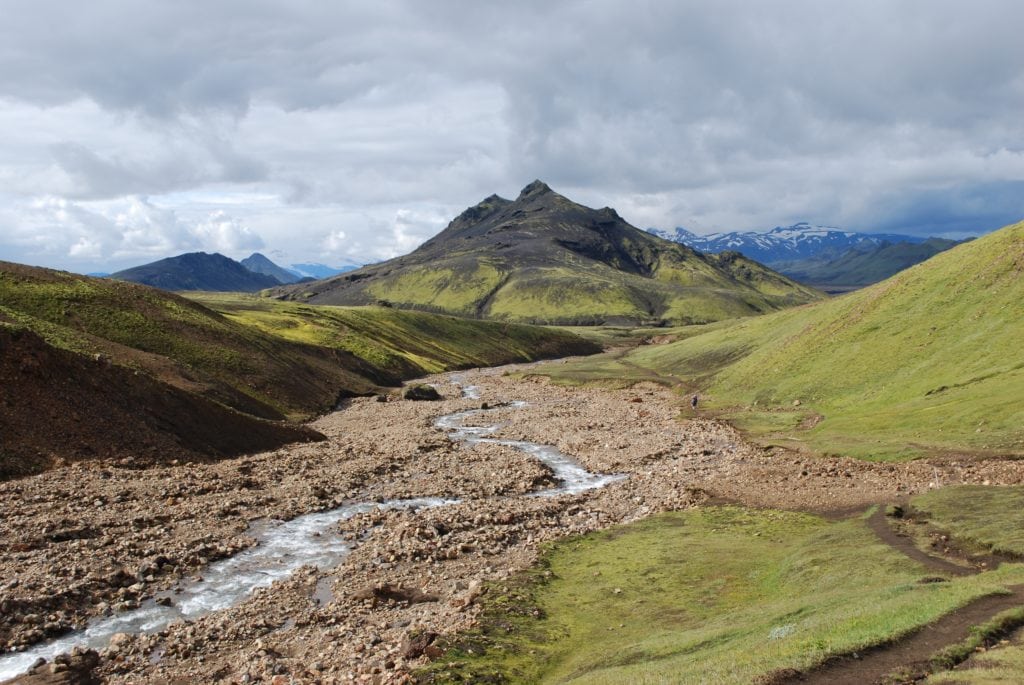 This 55 km Laugavegur trail that is running between Orsmork and Landmannalaugar is very popular amongst the international tourists and is one of the world's most remarkable walking trails. It provides a wide range of landscapes, hot springs, multicoloured mountains, glaciers, lakes, and rivers. The cosy huts, well-planned treads, steady stream of hikers, and repeated wood labelling posts end up making this place a reasonably safe for hiking. You can either choose staying in or camp outside by installing your tents in the designated areas.
Skaftafell Ice  Cake

This region aptly called the land of ice, is completely coated in snow and ice. Vatnajökull National Park's largely beautiful ice caves draw explorers from all over the globe. Not only this many travel companies arrange will help in arranging trips to the glaciers, where you can explore the caves. Be sure to visit this place, and you are going to love it.
Whale Watching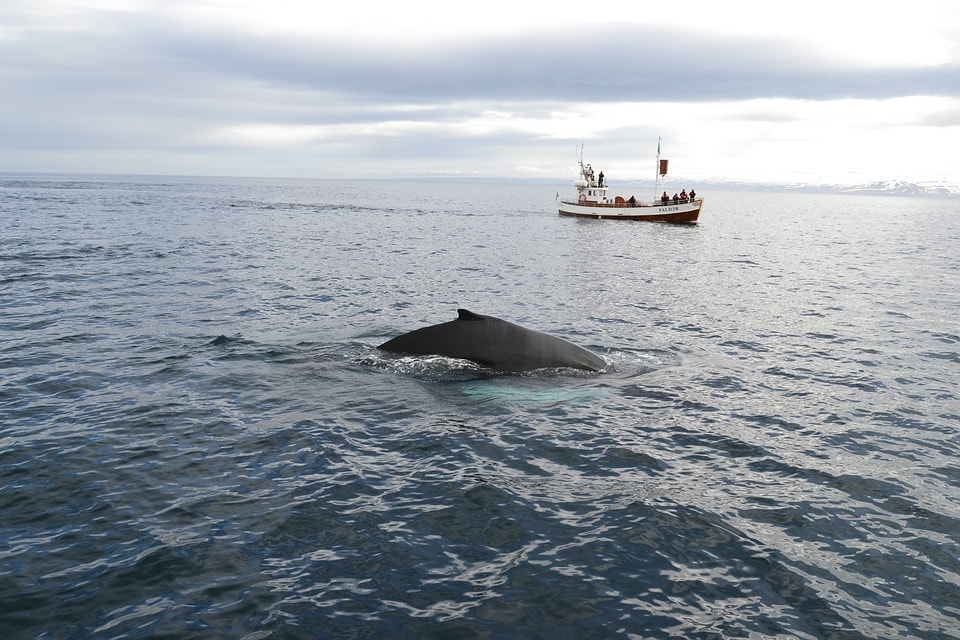 Although this one is not a budget-friendly idea, the experience you get here is certainly awesome! There are more than 20 distinct species of whales regularly visiting the oceans of Iceland. While on the whale watching trip, you'll be able to see dolphins and tortoises also.   The primary season for whale watching is from April to September. So, hopefully, you will get to see them now also.
Stay Safe while in Iceland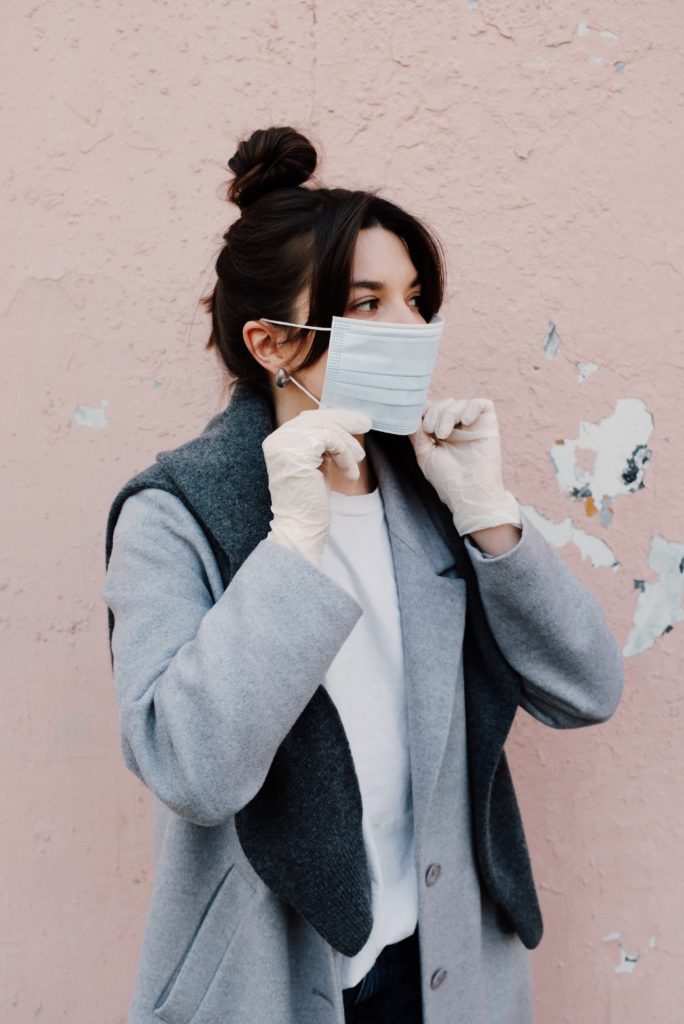 While you are on this trip to Iceland after the lockdown, you all know how important it is to take care of yourself. So, make sure that you follow each rule announced by the government keeping in mind the current situation. None of us wants to be a victim of the virus and hence do your best to stay away from it. Avoid going to any crowded places if you find it. Always put on your masks and keep your sanitizers with you. Make sure you do not touch any surface around you unless needed. Keep your hands covered with gloves always and avoid wearing any type of metal accessories. Also, make it a point that you can carry your own eateries so that eating outside can be avoided. The MRE's we talked about previously is a must for you during this situation. They are going to be the best addition to your backpacking to Iceland.
So, all the best for your backpacking trip, and may you stay safe during these critical times!!!