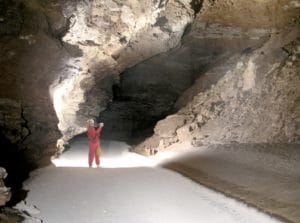 Bashian Cave: One of Ten Stone Age Caves
Bashian Cave is one of Taiwan's geological wonders. It is the living past! It is history come alive! It is the home of the ancients. Imagine, a stone age cave in the neighborhood! What an adventure awaits! Excitement is in the air! It is located on the east-coast of Taiwan. It is an easy drive from Taipei or Hsinchu. Bashian Cave is one of ten caves in this area of Hualien County. More unique finds are being discovered yearly at these caves. The caves are very eroded and date back to the Stone Age. Take a step back in time! Discover your roots! Spend the day with your ancestors! Discover Bashian Cave. It is amazing! It is living history!
Originally, the caves were below sea level. This allowed the ocean waves to batter and shape them into what we see today. Imagine their life! Fishing was just outside the door! The caves are currently located on the side of a cliff that is approximately 328 feet above sea level. Each cave is unique! They are totally different in size and shape. The caves provide proof that Taiwan's east-coast is constantly changing and being elevated. The caves are unique! The caves, are living history!
The drive up the east-coast of Taiwan is very picturesque. There are many excellent camera shots! The scenery is amazing. The water is crystal clear! The beach is awesome! It is a delightful way to experience the awesome natural beauty of Taiwan. What a discovery this is! Bashian Cave is a perfect spot for a geological lunch or dinner break. How about, a little Taiwanese Geology for dinner?
Bashian Cave itself, is the site of a Buddhist temple that was carved into the cliff. The mountain side is very eroded. There is a blanket of heavy fog over the area. It is a constant light mist! There is a statue of an older woman talking to  her husband. This lends credence to the expression—-"The Children Are Coming To See Us." How delightful of an idea, as for centuries Taiwan's children have indeed come to see them. Will you be their next child to come?
Basian Cave is actually written "Basiandong". Basiandong means Cave of the Eight Immortals. The Eight Immortals are famous Chinese deities who crossed the ocean and came to these caves, according to Chinese folklore. When you enter the caves, you are entering their home. With the constant foggy mist, the environment of the interior stays very damp and misty. This environment resembles that which is recorded in the many legends of the Eight Immortals. It is like walking into the pages of Chinese folklore. How amazing to visit a home in ancient history. What a privilege waits! Will you be their next visitor?
There is a visitors site and paths made of either stone or wood that leads to each cave. The caves include Basian Cave, Chaoyin Cave, Lingyen Cave, Yung-an Cave, Hailei Cave ,Chienyuan Cave, Kungchen Cave, Chaoyang Cave, and Kunlun Cave.  There was an awesome prehistoric site discovered within the highest of the caves. This site has been developed and there are exhibits made out of stone and bone on display. A stone hearth in one of the caves is the earliest human discovery in Taiwan to date. The hearth was carbon dated and is 20,000 years old. Imagine, if you can, who might have knelt there to cook! What a discovery! What adventure is waiting at Basian Cave! The time to visit is now! It is not too early to reserve your flight.
Taiwan's Cultural and Tourism Bureau welcomes you to come and discover the natural beauty of Eastern Taiwan. So what are you waiting for? Living history is waiting! Yesterday is alive! It is unique! So grab your passport and pack your bags! Lets make this the year we head to Taiwan! There is excitement and adventure in Taiwan. Will you be their next visitor? Please check out the links below for added information.
http://en.wikipedia.org/wiki/Bashian_Cave