Everyone knows about the top places in Spain, where thousands of tourists come every year. Luckily, Spain's Secret Islands have a lot to offer where you can escape. You can visit locations that aren't as popular as tourist destinations but offer equally impressive beauty, stunning beaches, and incredible scenery.
Even if you want to go somewhere where there will be no crowds of tourists to relax, you will want to always stay in touch. You will need to use the internet to find beautiful locations, learn about weather conditions and much more. You should take advantage of eSIM from Yesim, which allows you to always stay in touch, wherever you are. When you start your journey, you can install an app from the App Store or Play Market to quickly and easily buy an eSIM for Spain and not overpay for roaming or look for the services of a mobile operator at your destination.
If this is exactly what you want from your holiday, then we will tell you about the most breathtaking Spain's Secret Islands that you can include in your itinerary.
Hidden islands you should visit
La Graciosa – A Place Where Amazing marine animals And exotic birds Resides
You can find white sand beaches not only in Ibiza. Traveling alone, you will enjoy a secluded holiday, and while relaxing on the beaches, you can use the tarjeta SIM virtual from Yesim and surf the internet while sunbathing.
It is part of a marine reserve, which is one of the largest on the entire continent. This gives you a chance to meet amazing marine animals and exotic birds you won't find in your home country.
Among all the Canary Islands, which are always full of tourists, you can enjoy the pristine beauty of the island. There are no paved roads here, so you won't need a car. In addition, you can go to numerous volcanoes and enjoy their power.
Cabrera – A Place of Tiny Island that Attracts Adventure with its Unbridled Nature
When vacationing in Mallorca during the high tourist season, you may notice that this piece of paradise can turn into a touristy place. You have a unique opportunity, after an hour of boating, to find yourself on a tiny island that attracts adventurers with its unbridled nature. This place is ready to accommodate a little more than a dozen people per day in one of the hotels located on the island.
Apart from a few architectural structures left from ancient times, this island has remained untouched by civilization. To connect with civilization, you must use a digital SIM card for Spain to get in touch with your relatives or post your photos from this amazing place on social platforms.
This island is not for those who are used to relaxing in specially equipped places for tourists, as wildlife thrives here. Before you go hiking, you should explore what "surprises" nature can bring you. However, this will not be a problem if you have the Yesim app on your smartphone to learn more about this island.
Islas Cies – Beaches of Incredible Beauty and Enjoy Nature in its Untouched Form
Fans of glamorous holidays in expensive hotels have nothing to do here. Here you will not see roads for cars, fashionable restaurants, or five-star hotels. This group of small islands invites those who want to enjoy nature in its untouched form and are not afraid of long walks. In addition to the beaches of incredible beauty, you may like this place because it is suitable for those who love outdoor activities. You can go snorkeling, boating, or golfing at the only place that offers campers overnight stays.
You can find many well-trodden paths. When you go hiking, you should first study the routes. This is easy if you take care of the Servicio eSIM to access the internet. During your walk, you can see the majestic lighthouse, visit the observation deck, and stay overnight at the campsite in the dunes.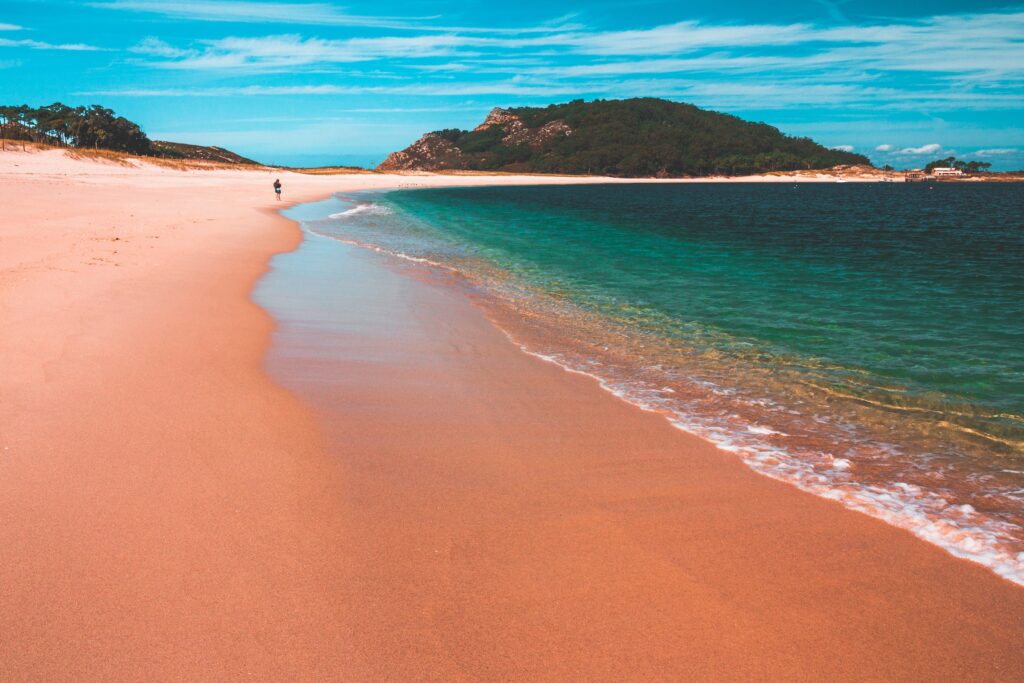 El Hierro – A Place to Travel Underwater
The island is completely sustainable, as all energy sources are renewable. This place will especially appeal to those who like to travel underwater because here you can find a huge number of diving sites. All you have to do is download the Yesim app and activate your eSIM card for Spain to sign up for a diving school session, after which you can visit natural sea pools and underwater lava formations.
On the surface, you can go hiking on several trails that will take you through subtropical forests, lava fields, and dunes. The weather here is warm all year, so you can go on vacation here whenever you want.
Conclusion
If you dream of visiting Spain during your holidays but don't want to stay in places with a lot of tourists, you should look at the less popular islands. Due to their low popularity, you can see their untouched flora and fauna, so you will remember this holiday for years to come. If you are a foodie then we have another blog for you in which you will know about the best place in Spain for food travel. These Spain's Secret Islands offer plenty of entertainment for fans of outdoor activities as well as beaches with white sands.
Frequently Asked Questions
What is eSIM and how can it be useful for traveling to Spain?
eSIM is a digital SIM card that can be installed on your smartphone and can provide internet access without the need for a physical SIM card. When traveling to Spain, using an eSIM from Yesim can be useful to always stay in touch, find beautiful locations, learn about weather conditions, and more.
What are some of the hidden islands in Spain that offer impressive beauty and stunning beaches?
Some of the hidden islands in Spain that offer impressive beauty and stunning beaches include La Graciosa, Cabrera, Islas Cies, and El Hierro. These islands are less popular than the top tourist destinations in Spain but offer equally breathtaking scenery and outdoor activities.
What outdoor activities can I do on the lesser-known islands of Spain?
The Islas Cies offers outdoor activities such as snorkeling, boating, and golfing, and the El Hierro offers diving sites and hiking trails through subtropical forests, lava fields, and dunes.