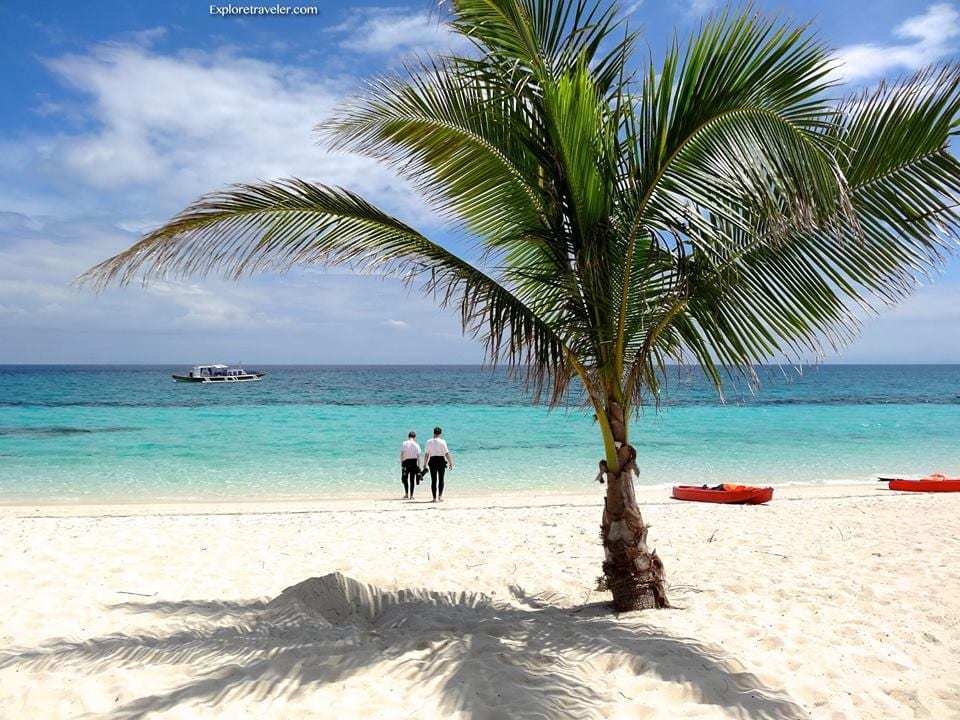 Exploring The Crystal Clear Waters
Exploring the crystal clear waters of Pandanon Island in The Philippines is astounding! Have you ever seen water this clear? Can you imagine what you can see? This is the dream of every diver! This is what they come for. They come to see! What an amazing opportunity for divers to see everything in this gigantic underwater playground! The water around Pandanon Island is so clear! It sparkles in the sun! It shines like a diamond! The crystal turquoise of the water is spectacular. Grab your gear, and head out! It is time for exploring the crystal clear waters. It is time to dive!
The boat is ready for us to join the crew. Adventure is waiting in this amazing playground of the deep. Going out to a diving site, we are then able to take the plunge! All fears and worries wash away, as we embark on another diving adventure in the crystal clear waters. Exploring the deep is amazing! The reefs are gorgeous and alive with many different species of fish. Keep your eyes open, you may even sight the famous Thresher Sharks, which are common to these waters.
Exploring the world of the Thresher Shark is absolutely extraordinary. To see one of these massive creatures with their astonishing tails is the perfect end to a perfect dive. Their tails are like weapons in the sea. Exploring their habitat, we watch and wait. It is a chance of a life time. So we wait and keep exploring these beautiful reefs. We keep our eyes open, and watch for schools of fish on the run! The Thresher shark is fast, aggressive, and violent! When their tail comes in contact with a school of fish, it is death and devastation! Come along and join us. It is time to dive!
While diving in this amazing reef, you will also have a chance to see Whale Sharks. These sharks are the largest of the Sharks and also the largest fish. It is important to note that they are not Whales! These magnificent reefs are full of Groupers, Sea Snakes, Scorpion Fish, Stone Fish, Frog Fish and even Barracudas. You may encounter Squids, Rainbow Runners, Nudibranchs, Blue Ribbon Eels, Octopus, and Puffer Fish. Some of these have amazing colors and shapes. Many of the fish are colored to fit into these colorful reefs. These reefs have so many species of fish. The funny Clown Fish, Sweet Lips, Butterfly Fish, Pipe Fish, Moray Eels, Snappers also call these reefs home. Also scattered among the different reefs are Drummers, Harlequin Fish, Fusiliers, and more. Exploring these reefs is like taking a small child to a candy store.
If you dive in some of the larger marine sanctuaries, you are quite likely to see schools of Mackerel and Jacks. Turtles, Sting Rays, and even Hammerhead Sharks call these sanctuaries home. These dives are often for experienced divers, as most are either Drift Dives or Wall Dives. There are dives for every level, but make sure you are on the right dive!
Exploring the crystal clear waters can be an amazing experience. What an adventure! So if you are a diver, come join us for an exciting day of adventure, as we explore the ocean depths.
https://www.pinterest.com/exploretraveler/i-love-philippines/
https://www.pinterest.com/exploretraveler/i-love-scuba-diving/