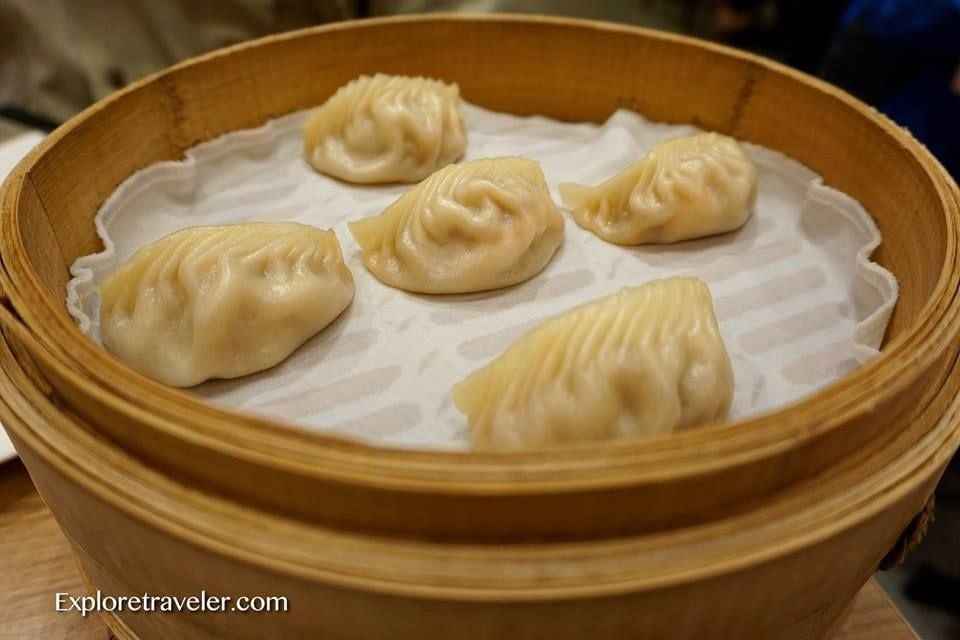 Truffle Xiao Long Bao Soup Dumplings 
Truffle Xiao Long Bao Soup Dumplings are an mixture of minced pork and truffles at Din Tai Fung Restaurant  in Taiwan. Din Tai Fung opened in 1958 as a retail shop for cooking oil. It became a restaurant in 1972. It specializes in soup dumplings and noodles.  They have sense become an international restaurant with locations all over the world.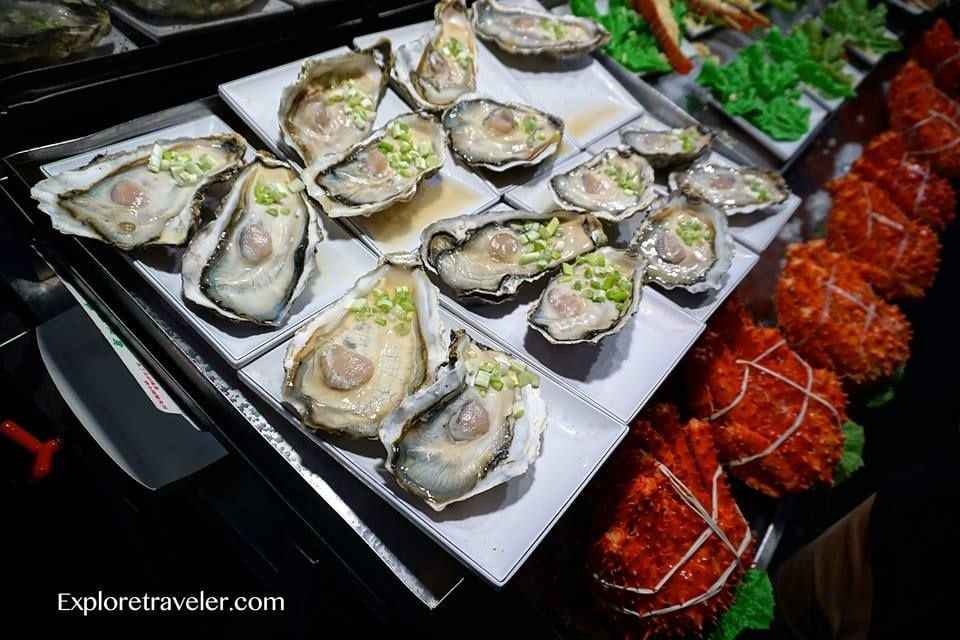 Fresh Oysters Are Plentiful At Liuhe Night Market, Kaohsiung Taiwan  
Taiwan has some of the most exciting street foods in all of Asia and definitely some of the best night markets, Oysters on a half shell are one of the favorite "little eats" in Taiwan.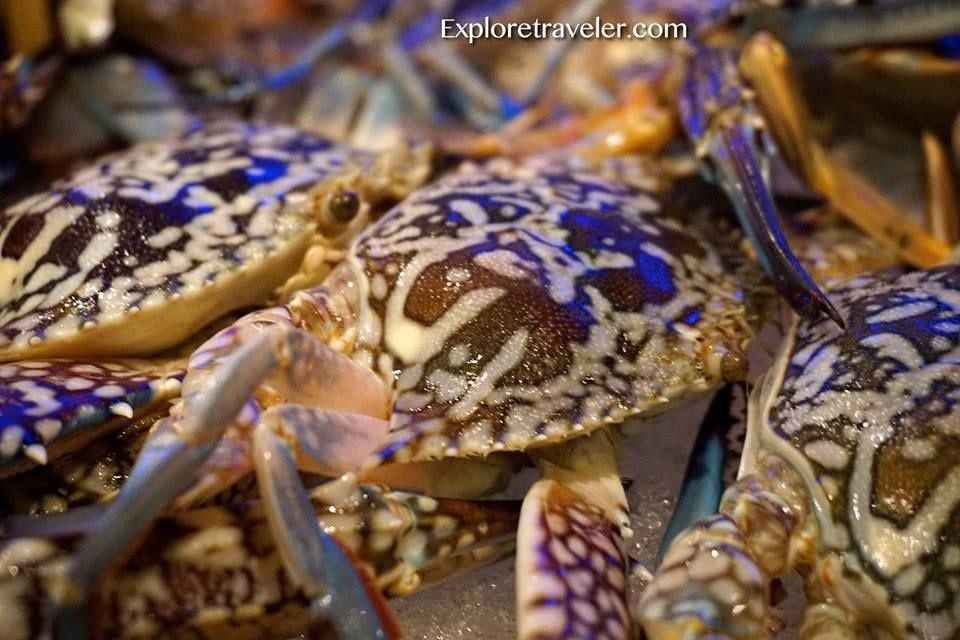 Philippine Blue Swimming Crabs Are Local Crustaceans, Colorful And So Sweet!  
Crab delicacies are a rage in The Philippines, with this Blue local crab being a favorite.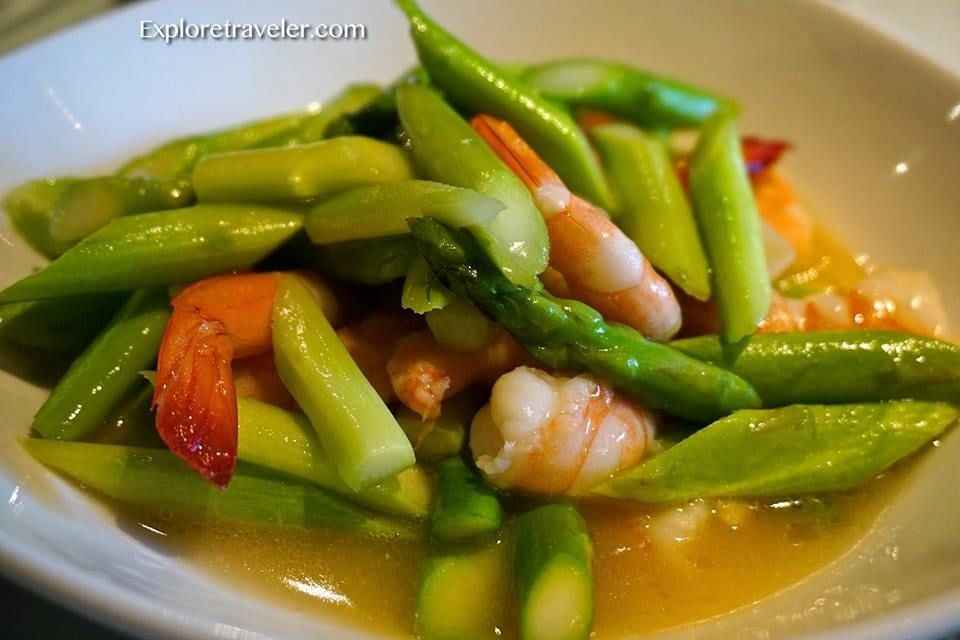 Asparagus And Shrimp Soup 
Asparagus and Shrimp soup is "Fast, fresh and nutritious. "This is a  popular style soup in Taiwan. It seems like there are enough soups to eat out every night for a year and still not eat the same soup twice.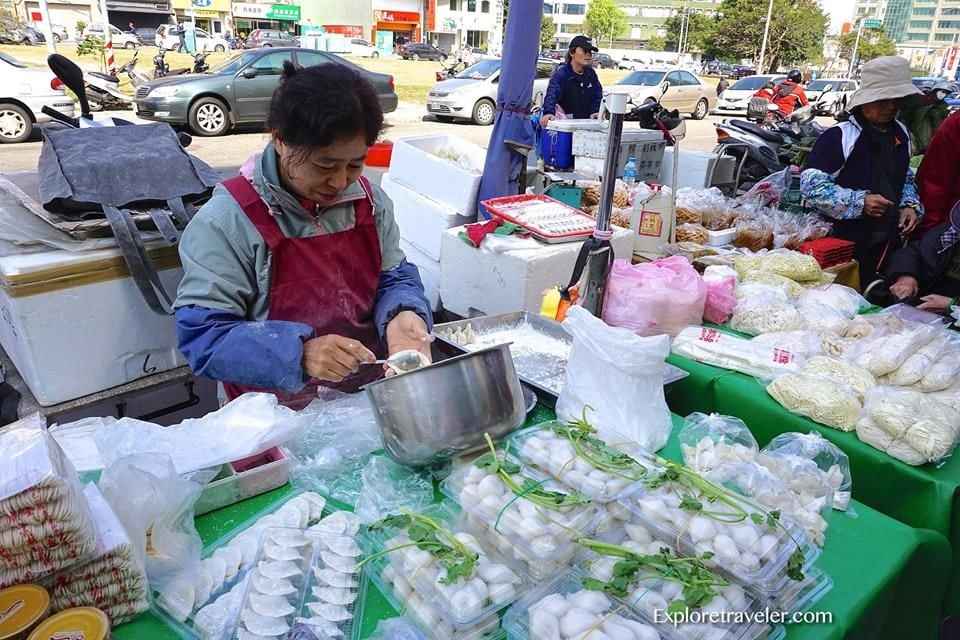 Fresh Hsinchu Rice Noodles 
Fresh Hsinchu Rice Noodles is a delicious staple in Taiwanese cuisine. Locals go to the morning market each morning and there is always fresh noodles. There is little packaged food in Taiwan, as everything is made fresh.
Chocolate Fondue Heaven  
Chocolate Fondue Heaven with fresh fruit at the Marriott Manila  in the Philippines is outstanding. You really don't want to miss the awesome fondue when in the Philippines.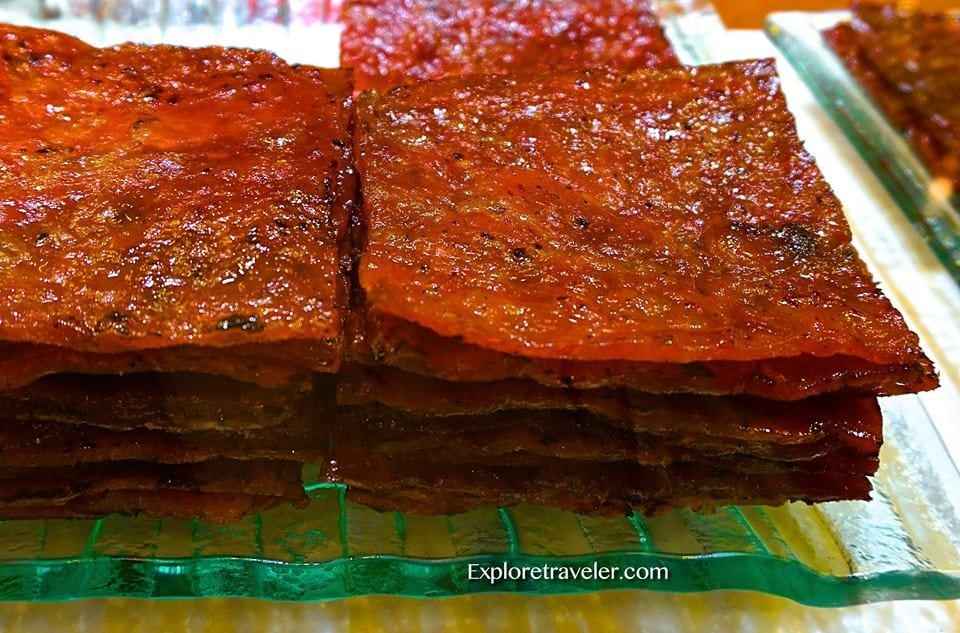 Bee Cheng Hiang Bakkwa  
Bee Cheng Hiang Bakkwa are sheets of spiced minced pork barbecued jerky. For those that like package jerky, you will not want to miss out on this fresh jerky.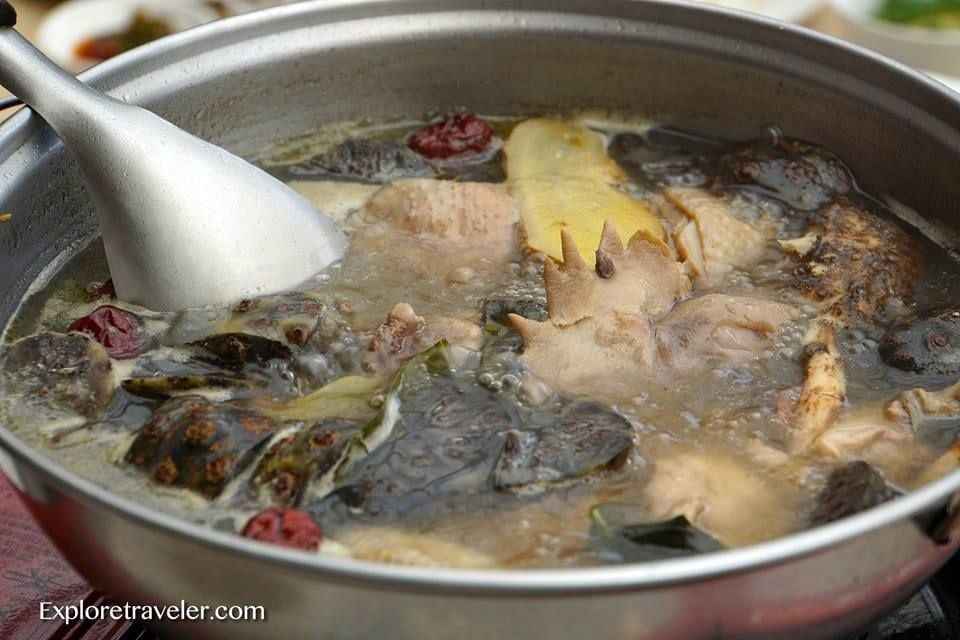 Taiwanese Aboriginal Chicken Soup
 Can you name the ingredients?  This is a fresh soup with everything but the kitchen sink.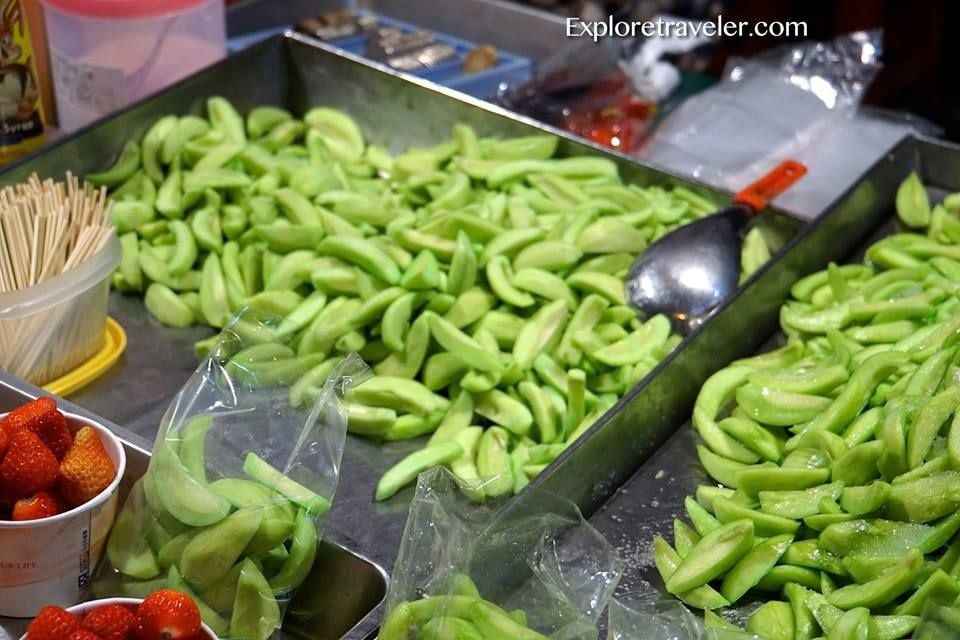 Baby Green Mangoes 小綠芒果 
These baby mangoes are soaked in a sugar syurp. This  is a popular sweet spring time snack in Taiwan.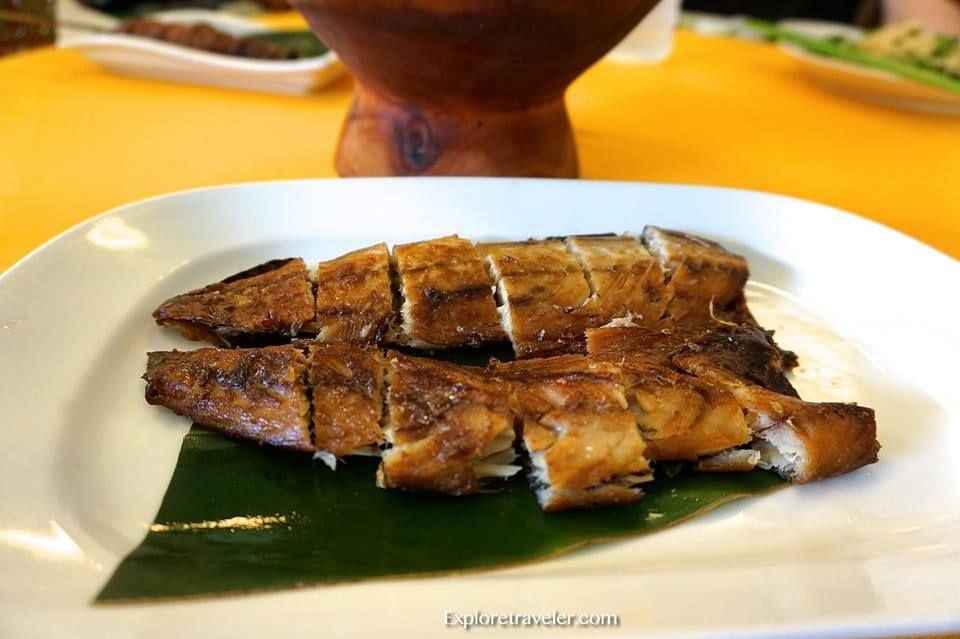 Fresh Salted Fish Near The Mountains Of Taiwan
Salted Fish At Mabanai Indigenous Restaurant In Taitung, Taiwan.
These are just a few more of the delicious foods of Taiwan and The Philippines.  Are you ready for a food adventure?  If you are, then pack your bag and head on out to one of these two nations where food adventures are always in season.

Twitter Page, ExploreTraveler
Facebook Page, ExploreTraveler
"Helping bring the world together one friend at a time. So travel
and discover that the world is full of wonderful people." – ExploreTraveler
We have a travel tip audio book that you can purchase at Audible –> Here

Happy Travels,
 ExploreTraveler.com 
 © 2018 ExploreTraveler. All Rights Reserved