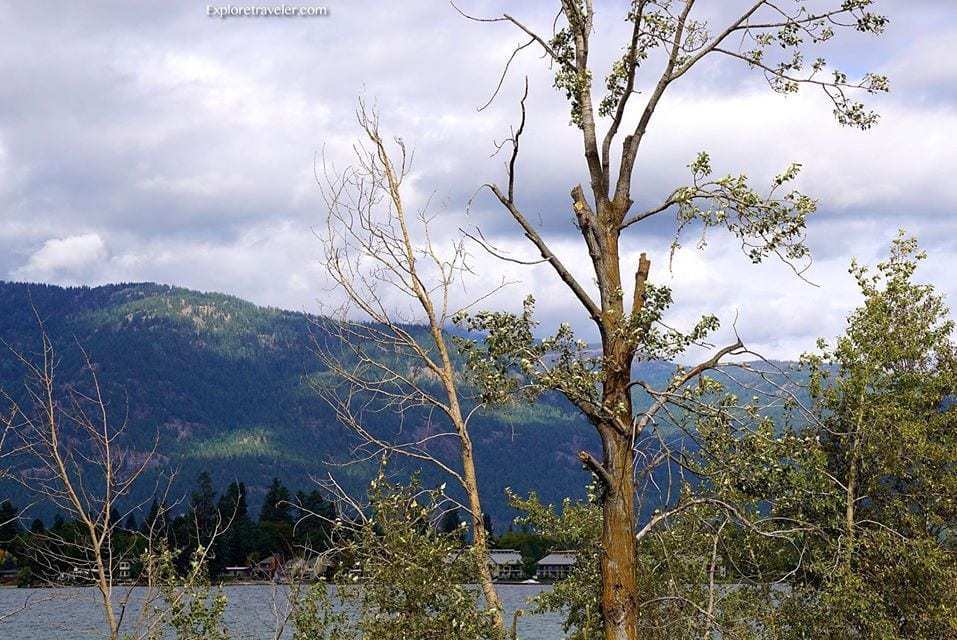 Lake Pend Oreille Idaho USA
Lake Pend Oreille is Idaho's most magnificent lake. It is the largest lake in the state of Idaho. It has 111 miles of Shoreline. This is an amazing amount of space to enjoy this beautiful treasure. It is located in the Northern Pan Handle of Idaho and many towns grace it's shores. Almost every town has a treasured adventure on Lake Pend Oreille. It has the loose shape of a question mark with no dot! This amazing lake looks endless from the shore. All you can see is lake, beautiful blue sky, and majestic mountains.  The lake is the deepest lake in the state. It is the 5th deepest in the world. In fact, even the Navy comes to Lake Pend Oreille to test their submarines. Now that is amazing!
Among the amazing facts surrounding Lake Pend Oreille is the story of the Lake Monster. There have been many sightings over the years. He seems to get bigger and bigger. Some people think it is perhaps a giant Sturgeon. Sturgeon have been known to grow over 12 feet long. How would you like to have him on your hook? Now that would be a fish story! No matter what he may turn out to be, he is loved by most. He has been given the loving name of "  Pend Oreille Paddler."
One of the many adventures on the lake is to take a Kayak out for the day. Explore the miles of shoreline. Some people have even paddled completely around the lake. Now that is ambitious! It was once estimated that it took 118,539 strokes with the paddle to go completely around the lake at the shoreline.  If you are ambitious, grab your sleeping bag and tent and let the exploration begin. The last recorded group spent the week paddling this amazing shoreline. Now that is true adventure travel!
Exploring Lake Pend Oreille by foot is fantastic. There are many well marked trails, as well as an amazing 2 mile walk over the Pedestrian Bridge. Can you imagine what you will see? This is perhaps one of the  most popular lake walks from Sandpoint. It begins at the U.S. Highway 95 south entrance to Sandpoint and goes parallel to the highway bridge for car and truck traffic. It is a pleasant 2 mile walk. Bikers also enjoy an excellent bike ride over the bridge.Many bikers continue on down Bottle Bay Road. This takes them around the south side of the lake.  It is always a nice day for adventure, at Lake Pend Oreille.There are many trails to enjoy around Lake Pend Oreille. The newest one is Pend Oreille Bay Trail 1. This is a marvelous trail to hike or bike. The trail connects all the many lake communities around the lake. Spend the day or spend the week, adventure is waiting on the Pend Oreille Bay Trail. This is the first public  waterfront trail along the shores of Lake Pend Oreille.  Pend Oreille Bay Trail links the communities of Sandpoint, Ponderay, Kootenai, and many others.
If you like adventure, see Lake Pend Oreille from a boat. Whether you bring your boat or rent one at one of the many marinas, adventure is waiting. There are many places where you can rent power boats, sail boats, Kayaks, and more. There is nothing like watching the wildlife from the advantage of a boat. Explore the lake by boat and see the wide variety of wildlife that calls this lake and it's shores home.
However you decide to explore Lake Pend Oreille, you will be in for first class adventure. Watch a mother bear fish for her cub, or an Osprey go fishing on the lake! Watch the trees as you go by, you may spot a nesting Bald Eagle. The possibilities are endless! There are many places to camp along the shore of the lake. In the many lake towns you will find nice accommodations and good places to eat.  Wherever you go, this lake offers adventure.  So relax, enjoy, and explore, Lake Pend Oreille.
ExploreTraveler has been creating travel articles, books, videos, and podcasts for several years now. It is our intention to bring our older material for others here to enjoy here, and to create new material here as well. We invite you to click on our links to the original content, and to also follow us there as well.
   This was originally published on  exploretraveler.com August 21, 2015 at:
https://exploretraveler.com/lake-pend-oreille-idaho-usa/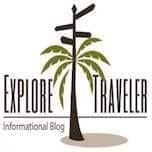 If you have come from our website, ExploreTraveler.com
Twitter Page, ExploreTraveler
Facebook Page, ExploreTraveler
 Or any of our other social media channels, please consider getting your free account here, and make sure to follow all of us @exploretraveler @pilgrimtraveler @johngentry @vetvso  @johngentryjr @karengentry @elijahgentry @floridagypsy and we will follow you back.
    Helping bring the world together one friend at a time. So travel and discover that the world is full of wonderful people." – ExploreTraveler @exploretraveler
 We have a travel tip audio book that you can purchase at Audible –> Here
Happy Travels,
 © 2017 ExploreTraveler. All Rights Reserved