Qabila West Bay Marriott Hotel is located at a 20-minute drive from Hamad International Airport. It is close to the city's thriving businesses, entertainment facilities, and major attractions.
Hello, we are John and Karen, and we are here to take you on a virtual tour of the hotel's morning buffet, filled with an array of international delicacies that cater to diverse tastes and preferences. From exquisite Asian flavors to traditional European fare, the hotel's restaurant leaves no stone unturned in providing a memorable dining experience.
So grab your plate, and let's delve into this food delight!
Exploring the Buffet:
When we entered the morning buffet, we were greeted by a warm and inviting atmosphere. The restaurant may not be enormous, but it certainly makes up for it with the quality of its offerings. The friendly and supportive staff ensures to meet each and every need of its guests, whether it's a steaming cup of coffee, a frothy latte, or a plate of Asian dim sum to kick start the day.
The Asian Section:
The buffet delivers a stellar range of international cuisine. We began our food adventure with the Asian section. Let us tell you that you'll find a variety of delectable dishes here, including porridge, dumplings, and more. The attention to detail is evident, as even the shrimp dumplings have been given a unique twist.
International Flavors:
The hotel takes pride in offering a truly international dining experience that you can't forget. From a wide selection of cereals and freshly baked bread to an assortment of jams and muffins, the buffet can make anyone's day. Whether you are a fan of hearty English breakfast or a lighter Mediterranean-inspired dish, you'll find it all here.
A Healthy Start:
People are moving towards healthier options. And if you are also health conscious, you are at the right place. The hotel offers several nutritious options. From lamb patties to sautéed mushrooms and chicken sausages, there's something to suit every dietary preference. What's more? The buffet includes a range of fresh fruits, including blackberries, which are rare to find in Qatar. You can't miss out on indulging in the goodness of these nutritious delights and starting your day on a wholesome note.
Unique Delights in Qabila West Bay Marriott Hotel:
Qabila West Bay Marriott Hotel takes pride in offering unique dishes. The classic hummus and sautéed mushrooms are must-try and known for their exceptional taste and texture. The whipped hummus, in particular, seems to have a touch of finesse that elevates its flavor. The smoked salmon is a dish that perfectly depicts the balance between smokiness and saltiness.
Mango Porridge and Refreshing Smoothies:
Now, let's come to a refreshing twist. The hotel offers refreshing smoothies that are enough to steal the show. For instance – Mango porridge. It is made with steel-cut oats, mango, honey, dates, and pistachios. The smoothies at the buffet are equally enticing, combining fruits, nuts, and a hint of yogurt or cream. These concoctions are a delightful way to revitalize yourself in the morning.
Eggs and Customized Omelettes:
The hotel's talented chefs are ready to cater to your preferences with made-to-order eggs and omelets. Whether you prefer fried eggs over medium or a handcrafted mushroom omelet, the quality and taste are outstanding. The eggs used are free-range, boasting vibrant orange yolks that indicate their superior quality.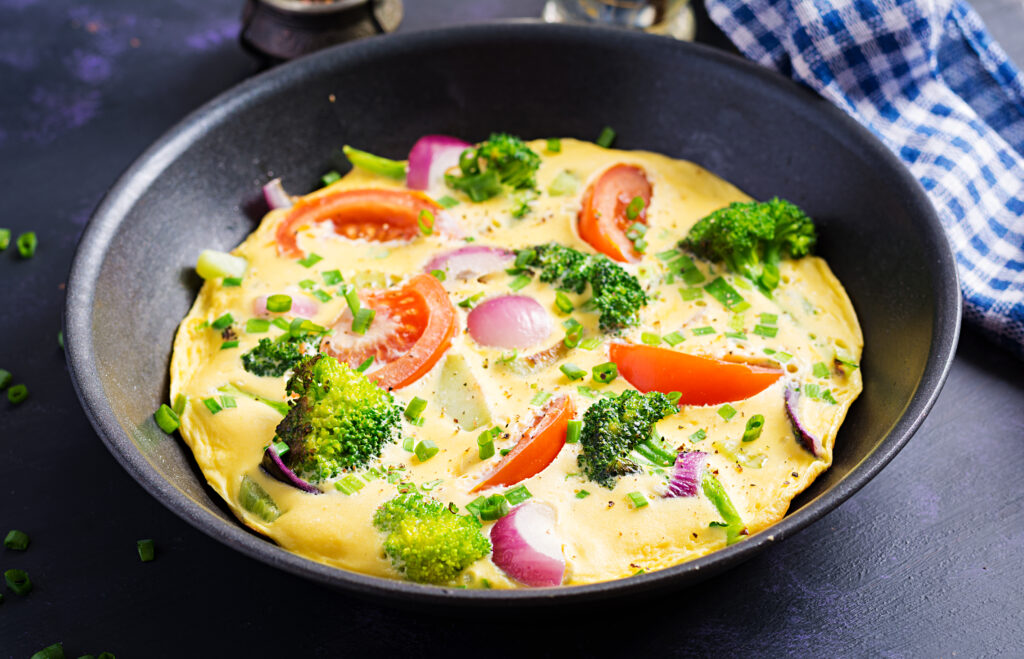 A Global Feast:
The breakfast buffet at Qabila West Bay Marriott Hotel showcases an excellent range of international flavors. It's a paradise for those seeking culinary diversity, with offerings from the United Kingdom, Asia, and beyond. The chefs take great care in ensuring that every dish is prepared with authenticity and excellence.
Final Thoughts:
Breakfast at Qabila West Bay Marriott Hotel is an exceptional experience that leaves a lasting impression on the guests. From the warm hospitality of the staff to the carefully crafted dishes, every detail contributes to a delightful culinary journey. Whether you're a fan of Asian cuisine, a connoisseur of European flavors, or someone seeking healthy and nutritious options, this buffet has it all. The commitment to quality ingredients, impeccable presentation, and attention to detail set Qabila West Bay Marriott Hotel apart as a culinary haven in Qatar.
Indulge in the diverse spread of breakfast delights. Savor each bite. Discover new flavors. And relish the harmonious blend of international cuisines. There is no wonder that the hotel's dedication to providing an extraordinary dining experience is evident in every aspect, from the selection of ingredients to the skilled artistry of the chefs.
What enhances the breakfast experience is the welcoming ambiance and attentive service of the staff. The friendly staff members are always on hand, eager to cater to your needs, and ensure that your visit is nothing short of exceptional. Their commitment to customer satisfaction shines through in their willingness to accommodate special requests and provide personalized recommendations.
Qabila West Bay Marriott Hotel takes breakfast to new heights, offering not only a meal but a culinary exploration that transcends borders and brings the world's flavors to your plate. It's a testament to the hotel's commitment to providing a world-class dining experience that leaves guests craving for more.
Whether you're a food enthusiast, an avid traveler, or simply someone who appreciates exceptional cuisine, the breakfast buffet at Qabila West Bay Marriott Hotel is an experience that will leave you satisfied, inspired, and eager to return for more culinary delights.
Subscribe to our newsletter for more food and travel-worthy content and dive into a fantastic gastronomic journey.
FAQ
What is Qabila at West Bay Marriott Hotel known for?

Qabila is renowned for offering a captivating culinary journey that showcases a fusion of flavors, innovative presentations, and a unique dining experience in the heart of Qatar.

What type of cuisine does Qabila specialize in?

Qabila specializes in a diverse array of cuisines, blending local Qatari flavors with international influences to create a one-of-a-kind dining experience.

What sets Qabila apart from other dining options in Qatar?

Qabila's distinctive ambiance, exquisite menu offerings, and commitment to delivering a cultural and gastronomic experience set it apart as a must-visit destination for food enthusiasts.

What inspired the concept of Qabila's culinary journey?

Qabila's culinary journey is inspired by a fusion of Qatar's rich heritage and global culinary influences, creating a unique tapestry of flavors that tell a story with every dish.