A dhow cruise in Dubai is a popular tourist activity that involves taking a ride on a traditional wooden boat called a dhow. These boats are typically used for transportation and trade in the Gulf region, but they have also been adapted for use as floating restaurants and entertainment venues.
During a Dhow Cruise Dubai Marina, you can enjoy a variety of activities, such as dining on traditional Middle Eastern cuisine, watching live entertainment, and taking in the sights and sounds of the city from the water.
The cruises usually take place at night, so you can also enjoy views of the city's iconic skyline and landmarks, such as the Burj Khalifa, lit up against the night sky. Many dhow cruise operators offer a range of packages, so you can choose the one that best suits your interests and budget.
Some options may include a dinner buffet, live music, or a traditional belly dance performance. If you're planning to visit Dubai and want to experience the city's unique culture and history, a dhow cruise is a great way to do it. Just be sure to book in advance, as these cruises can be quite popular and may sell out quickly.
Best Dubai Dhow Cruise to Enjoy
Here are some of the best and most popular Dubai Dinner Cruises:
Precious Dubai Marina Cruise
Do you want to experience picturesque sightseeing while having a luxurious dinner on the Dhow? Then this option might you perfectly. It is a 90-minute journey, which is enough to make your day memorable.
It includes exquisite and mouthwatering food from 5-star hotels, which includes mostly Arabic feasts. Moreover, you will also get coffee, soft drinks, and hot tea, which you can also enjoy in the lower deck of the Dhow. You can also glance at the skyscrapers and capture them with your mobile cameras. The cost of this may vary depending on your choices and demands.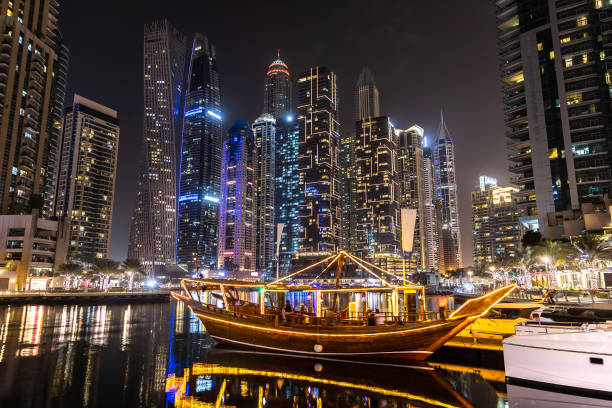 Please keep in mind that you won't be allowed to drink any Alcoholic drinks.
Dubai Creek Dinner Cruise
Do nostalgic moments satisfy you? Then Dubai Creek Dinner Cruise is waiting for you. It's a 3-hour nostalgic journey, which takes you through Dubai Creek in a wooden Dhow. A dhow dinner cruise typically includes a leisurely boat ride along Dubai Creek, with stops at landmarks such as the Dubai Creek Golf & Yacht Club and the Dubai Creek Park.
The cruise also includes a dinner buffet featuring traditional Middle Eastern cuisine. The dhow dinner cruises offer live entertainment, such as traditional music and dance performances, as well as a chance to view the city's skyline and famous landmarks from the water.
Furthermore, you are not allowed to bring any pets with you on the Dhow. Also, smoking is strictly prohibited on it. In addition, there will be extra charges for drinks (alcoholic and nonalcoholic).
Luxury Deira Creek Dhow Cruise
Deira Creek is a historic area in the city of Dubai, United Arab Emirates. Located in the heart of the city, Deira Creek is a popular tourist destination known for its bustling markets, traditional souks, and cultural attractions. The area is home to a number of hotels, restaurants, and other amenities, making it a convenient place to stay for travelers visiting Dubai.
Moreover, the Dhow Cruise at Deira creek is an idyllic venture, where you can enjoy appetizing Arabic food. The area is also home to a number of shopping malls and cultural centers, such as the Grand Mosque and the Dubai Creek Golf & Yacht Club.
Dubai Dhow Cruise Prices
As mentioned, Dhow Cruise isn't costly. But it all depends on what you choose on the menu. Like the type of buffet, food, celebration, drinks, boat sizes, and others. It can cost you between $40 to $60 per Cruise.
Furthermore, these cruises are worth spending money, as they have one of the most luxurious atmospheres for the guest. The Yacht takes you to heaven. The Dhow Cruise provides a great opportunity to see some of Dubai's most iconic landmarks and attractions from the water. The route typically includes Dubai Creek, which is home to many of the city's historical and cultural sites, as well as the modern skyline of the city's business district.
Best Time for Dubai Dhow Cruise
The Dhow Cruise is available all day, which means it sails all over time. You can book your cruise whether in the night sky or early in the morning. It looks fantastic all the time. You can experience different sightseeing day or night. However, we prefer you a select night or early morning time, as you can see the intricacy of the architectural designs of Dubai.
Dinner Options at Dubai Cruise
You can enjoy Continental, European, Asian, Italian, Arabic, Indian, and Mediterranean. These dishes are offered by a 5-star hotel. Moreover, you will also get fruits, dates, and tea. Don't worry, if you are vegetarian, they have all options available on their menu. You can choose a variety of food options on the cruise.
Well, it looks more peaceful eating with the sound waves of the water. There is also different type of sea foods available, which will make your day.
Entertainment at the Dubai Dhow Cruise
It's not all about enjoying food on the deck of the Dhow. You can also dance on the deck, sing different songs, and enjoy the music played by the Dj on the cruise. You can host a complete Yacht Party at the Dubai Dhow Cruise; your guests will mind if they miss this out.
There will be local dancers and artists on the cruise, which will perform Belly Dance, Tanoura, and some exquisite magic shows for the audience.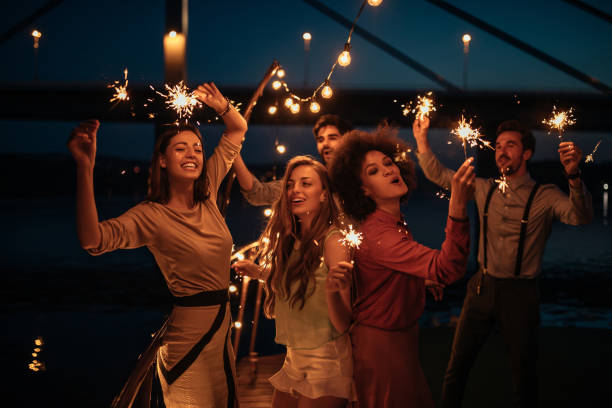 Conclusion
We have explained everything about the Dubai Dhow Cruise. The prices are affordable but depend on your choices. There are many options available such as Deira Creek, Dubai Marina, and Creek Dinner Cruise.
In a nutshell, if you are ever in Dubai and planning a dinner with your family, Dubai Dhow Cruise is an ideal option.