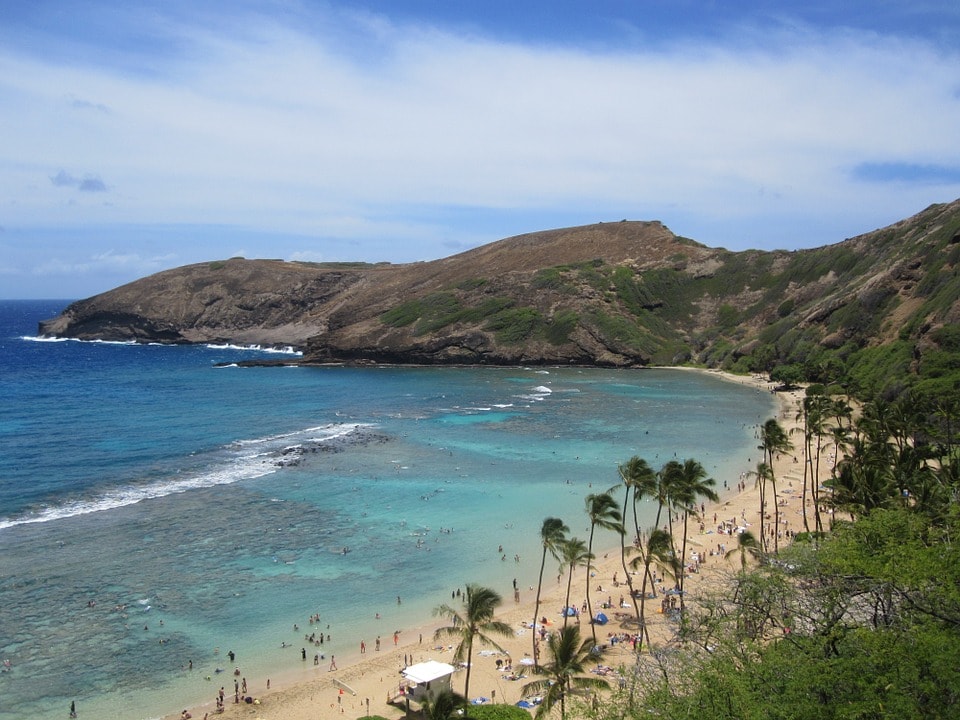 Nicknamed 'Paradise', Hawaii is indeed a gorgeous place to visit. It has wildlife, adventure, beautiful vistas, and it's easy to see the draw of a vacation in the Hawaiian Islands.
Whether you are going for an adventurous vacation, a romantic honeymoon, a group holiday with your friends, or even daredevil explorations, Hawaii is one of the best destinations.
Can you explore inactive and active volcanoes there? Check.
Can you witness gorgeous beaches? Check.
Is there top-notch surfing there? Check.
The list may go on and on and we all can gush about it all we want.
Even though we have Hawaii on our bucket list, we don't have a refined and guided list of the best things to do in Hawaii.
Where to start? What are the best things to do in Hawaii? How to plan your vacation at a place this big with so many things to do?
In this write-up, we have compiled the best things to do in Hawaii so that you can have an unforgettable experience in the breathtaking pacific archipelago.
As a daydreamer who is about to witness stunning sunsets and have some sand in their toes, it's wise for you to divide Hawaii in its own six islands.
So this write-up will summarize the following:
So put your lei around your neck now and let's begin with the best things to do in Hawaii based on these six islands mentioned above.
Best Things to Do in Hawaii on Your Next Dream Vacation
Best Things To Do On Big Island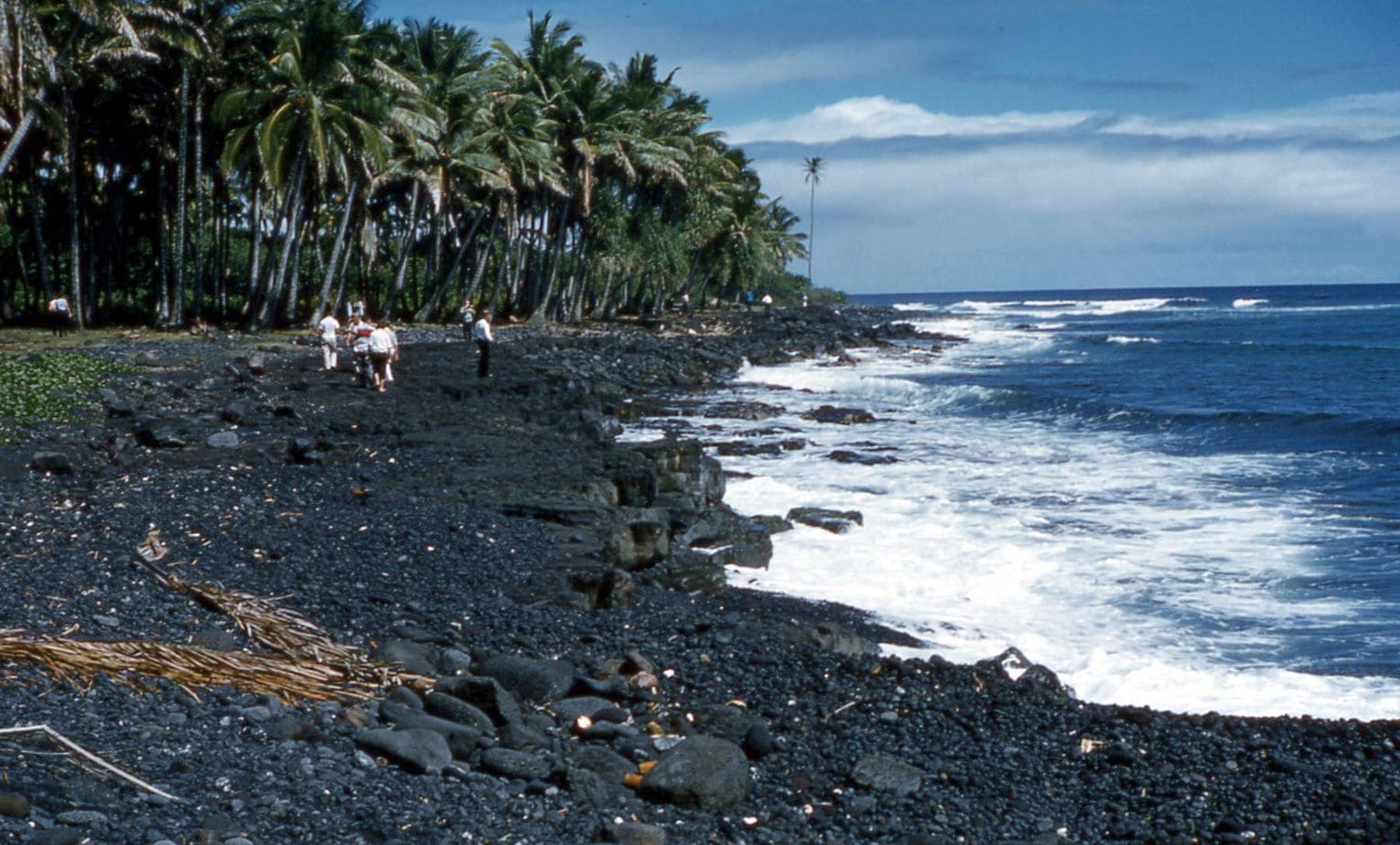 1.    Golfing
If you're in Big Island, you can journey to a golfing fantasy in the Mauna Kea Golf Course or Waikoloa Beach Resort's King Course. Anyone from a golf student to golf professional can enjoy a gorgeous gold experience here.
Fun fact: Hawaii has hosted the Sony Open in Hawaii golf tournament since 1965, the Tournament of Champions golf tournament since 1999, and the Lotte Championship golf tournament since 2012.
2.    Beach Hopping
If you have ever dreamt of swimming with dolphins or manta rays, the ocean adventures in Kona on Big Island are awaiting you. Do not forget that one of the best parts about being in Hawaii is exploring beaches and sightseeing on the way. You'll be mesmerized.
3.    Cultural Attractions
If you are in Hawaii, you must open your mind, body, and soul to the wisdom of Hawaiian cultural attractions. In the case of Big Island, the visual attractions you must go to are Hawai'i Volcanoes National Park, must learn about early Hawaii life at the Kaloko-Honokohau National Historical Park, and if possible, you can also visit the place for the annual Merrie Monarch Hula Festival.
4.    Luaus
According to definitions from Oxford languages, Luau is a Hawaiian party or feast, especially one accompanied by entertainment. But we'll just call them one of the best things to do in Hawaii. These feasts are one of the most attended activities on the Hawaiian Islands. Whatever island you are on, among the six islands mentioned here, you must attend at least one luau. You can choose which feast will match your group from a variety of options. There will be local foods, entertainment, and tropical cocktails. There will also be activities to learn Hawaiian arts and crafts like basket weaving and lei making.  Not to forget that you can also watch cultural presentations and listen to melodic sounds of drumming.
5.    Spa Packages
While some choose to lay on the beach, golf with friends, join a luau, visit cultural attractions, some people also choose to have a spa and massages in Paradise. You can book for spa packages at many places on the Hawaiian Islands. However, we recommend that you go for a spa experience that uses products that are made locally with tropical-infused ingredients.
6.    Helicopter Tours
If you are in Hawaii to celebrate a Honeymoon, a new romance, or your anniversary, helicopter tours are one of the most amazing ways to not only sightsee Hawaii but also be adventurous about it. When you are on the Big Island, you'll have a chance to tour active volcanoes. You'll be able to see red lava as it flows into the ocean and witness the natural majesty of volatile Hawaii firsthand while seeing the billowing steam vents.
7.    Local Farms
Visiting the local farms is one of the best things to do in Hawaii and one of the most fun things too. You can find amazing farm tours available on your specific destination island. On Big Island, you can visit the following:
Hawaii Vanilla Company
Kohala Grown Farm
Mountain Thunder Coffee Plantation
Amy B.H. Greenwell Farms
8.    Stage Shows
You can mix things up a little with stage shows. This way you can be entertained live and have some fun things to do in Hawaii. Kona Kozy's Magic, the Comedy Show at the Waikoloa Village, or an array of the fantastic Hawaiian luaus throughout the Big Island are great options to check out.
9.    Windsurfing
Windsurfing in Hawaii is a genre of its own. On the Big Island, if you are looking to try windsurfing, you can get in touch with Kona Boys or Kona Windsurfing.
Fun fact: Windsurfing as a sport only started in the mid-1960s, so it's pretty much a new sport.
10. Sightseeing
Sightseeing is one of the easiest and at the same time easily available activities. On the Big Island, you and your beloved or your group can explore Hawai'i Volcanoes National Park to learn more about Big Island's active volcanoes Hualalai and Mauna. Apart from that, you can also explore Hilo Town, Kona, and Akaka Falls.
Best Things To Do On Kauai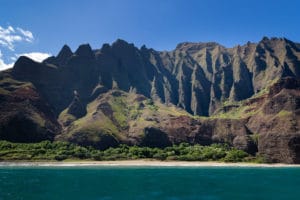 1.    Golfing
So regardless of which Hawaiian island you choose, you can have an amazing experience in golfing at some amazing locations. In Kauai, you can enjoy golfing at resorts like the Princeville Golf Club, Makai Golf Club at Princeville, Poipu Bay Golf Course, Kauai Lagoon Golf Club, and Puakea Golf Course.
2.    Sightseeing
If you are on the Island of Kauai, get ready to experience mystical sightseeing. On this island, you'll see the dramatic Na Pali Coastline, Polihale State Park, Hanalei and Poipu, Waimea Valley, Kokee State Park, the Kilauea Lighthouse, and more.
3.    Cultural Attractions
Visiting the magical Hawaiian Islands will make you observe and participate in complete respect for a culture. The Hawaiian culture, they say, must never be forgotten and never taken for granted. If you are on Kauai Island, do not forget to visit the Grove Farm Museum in Lihue and the Waioli Mission House in Hanalei.
4.    Hiking
If you're in Kauai, you also are at one of the most exciting hiking places in Hawaii. The Kalalau (Na Pali Coastline) Trail, the Sleeping Giant Trail, the Kukui Trail on the West side, and there are so many more places where you can have a gorgeous hiking experience.
Fun fact or maybe fictional fact: People have been saying that the Island of Kauai has more hiking trails alone than any of the individual states of the United States Mainland.
5.    Helicopter Tours
In Kauai, the Garden Isle, one can experience one of the most amazing helicopter tours. Here's what you can see from above:
Breathtaking Nepali Coastline
Beautiful topographical changes in Hawaii's scenery
Reef formations
Hidden waterfalls and so much more.
6.    Horseback Riding Tours
On Kauai, you can go for horseback riding tours at Silverhills Ranch on the North Shore. You can also check out the Silver Falls for freshwater dips and picnic, the Horseback riding and ATV combo tours and rides. These rides will be even better if they're through the interior of the Kamooka and Kalihiwai Ridges with an awesome view of the Makaleha Range.
7.    Local Farms
Like we mentioned earlier, each Hawaiian Island has something unique that it makes you experience at its local farms. Following are the local farms you can enjoy on Kauai Island:
Kauai Fresh Farms
Steel Grass Chocolate Farm
Kauai Grown Organic Farm
Blair Estate- Kauai Organic Coffee Farm
Kauai Kunana Dairy
You never know what cool activity you can find on Hawaii's local farms.
8.    Windsurfing
The Island of Kauai too has windsurfing locales that will happily send you on your way to your most fabulous windsurfing dreamland. Here, you can get in touch with Windsurf Kauai in Hanalei.
Best Things To Do On Maui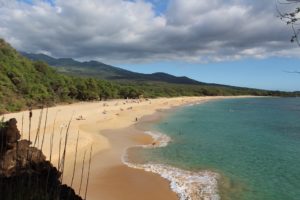 1.    Snorkeling
Snorkeling is one of the topmost gorgeous experiences one can have in Hawaii. Here, you can find several Hawaii snorkel tours and ocean activity companies on any of the Hawaiian islands mentioned in this write-up. All the best for an amazing experience seeing the playful Spinner Dolphins skipping along the ocean surface. You may also get lucky and see the great North Pacific Humpback Whales during their annual migration to Hawaiian waters.
2.    Whale Watching
Every winter season you can witness thousands of North Pacific Humpback Whales travel miles from the Alaskan Gulf to the Hawaiian Islands. The whale season in Hawaii runs from mid-fall to April every year. If you're fond of whale watching, the peak season in Hawaii is during the months of January, February, and March.
3.    Golfing
If you are exploring the Island of Maui in early January you can attend the PGA's Annual Hyundai Tournament of Champions at the Kapalua Resort. Even if it's not January, you can visit there anytime throughout the year and still have an A-one experience. If you happen to visit South Maui, you can refine your skills at David Leadbetter's Golf Academy. You can also spend long days on the greens at Wailea Golf Resort's Gold, Emerald, and Old Blue courses.
Fun fact: Hawaii has a golf community that ranges from public courses to the uber-private and elite golf locales. So wherever you get to visit, you'll surely lavish in the luxury of warm sunshine, privacy, 360-panoramic views, and pristine greens.
4.    Sightseeing
For sightseeing on Maui island, tour the Road to Hana. You can visit some of Hawaii's more untouched areas, visit a black and beach, swim in waterfalls, and also swim in the Seven Sacred Pools of Oheo Gulch.
5.    Beach Hopping
While beach hopping is a great activity, it's also one of the biggest reasons people choose to visit Hawaii in the first place. The Kaanapali beaches on Maui is where you should go if you are looking for an adult adventure with not only rock jumping but also stand up paddle adventures.
6.    Cultural Attractions
Even though the Hawaiian islands have undergone many changes from what the original inhabitants looked like through not only colonialism but also changes in government, the culture remains sacred through places like Feast at Lele for a luau and also an electric educational show.
7.    Surfing
To see the professional watermen and women take the stage, visit Hookipa Beach Park, Jaws, and Honolua Bay on the Island Maui. Any of the locales will give you an amazing surfing experience. Maui's infamous East and West side North Shores are the best places to explore surfing.
Fun fact: The first western written account of surfing in Hawaii was in 1779 by Lieutenant James King.
8.    Spa Packages
In Wailea, Maui, you can book a spa at Willow Stream Spa of the Fairmont Kea Lani. It is one of the best spa locations. So go ahead! Book a full spa day with body treatments, scrubs, facials, waxing, or even med-spa treatments.
9.    Hiking
To hike and backpack through one of the most geologically diverse areas in Hawaii up to the 10,023 feet high, dormant Mt. Haleakala Crater is the place in Maui.
10. Helicopter Tours
We have already established earlier in this write-up that if you love adventure, a helicopter tour is the answer. When you are on the Maui island, you can take a tour bus to Hana and a helicopter ride back.
11. Ziplining
Ziplining is not only one of the best things to do in Hawaii but also one of the most enjoyable family activities in Hawaii. The most credible and popular ziplining courses in Hawaii are on Maui, Kauai, and on the Big Island. On Maui, the beautifully scenic Mt. Haleakala areas are the places to be.
12. Sunset Cruises
Sunset cruises are available in many forms in Hawaii. They're the best when it comes to couples who have gone there to celebrate their honeymoon or anniversary. On Maui, you can go during the winter months, or even enjoy the cocktail dinner cruises throughout the year. In these sunset cruises, you can also enjoy gourmet food, delicious Mai Tai's, live music, and entertainment.
13. Farmers Markets
If you want to find a variety of rare and organic produce ranging from kale and Maui mandarins, lychees, dragonfruit, greens, and squashes, the Upcountry Farmers Market in Kula every morning at the Kulamalu Center is the best place to be. Here, you can also find baked goods, Maui-grown coffee, local eggs, passion fruit, coconuts, tropical plants and flowers, selection of amazing and exotic prepared foods, and butter.
14. Horseback Riding Tours
For horseback riding tours and lessons on Maui, you can check out Makena Stables in South Maui, the Ironwood Ranch in West Maui, the Mendez Ranch in Wailuku, the Thompson Ranch located in the Upcountry or the Piiholo Ranch.
15. Local Farms
Just like any other Hawaiian Island, Maui too has some beautiful local farms. Here's a list of some of the local farms you can visit:
Ali'i KulaLavender Farm
Ocean Vodka Organic Farm & Distillery
Ka'anapali Coffee Farm
Ono Organic Farms
Surfing Goat Dairy
Maui Tropical Plantation
Maui Dragonfruit Farm
16. Stage Shows
For stage shows on Maui, you and your group can look into the following places:
Burn'n Love Elvis Show
Plays at the Iao Theater
'Ulalena
The Feast At Lele Luau
Maui shows at the Maui Arts and Cultural Center
Book your tickets and become part of truly amazing live entertainment.
17. Windsurfing
On the island of Maui, you can get in touch with Action Sports Maui and Simmer Hawaii for windsurfing lessons as well as Maui windsurfing rentals. You'll certainly find beaches full of windsurfers, European accents, and even fluorescent swim trunks if you get lucky!
Best Things To Do On Molokai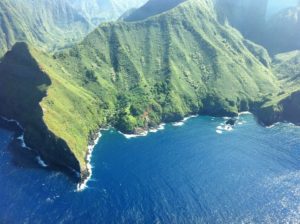 Sightseeing
When visiting Molokai, tour Kalaupapa by horseback, the Fishponds of Molokai, and the Halawa Valley.
Best Things To Do On Oahu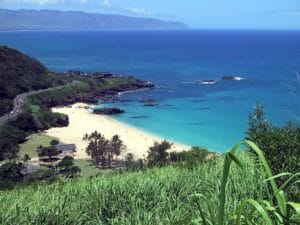 1.    Beach Hopping
If you are daydreaming about a lazy day basking under the glorious Hawaiian sunshine, Oahu is the right place to be. Kailua Beach or Hanauma Bay in Oahu are the best places to be when you are traveling with your children during the winter. You can calm down, swim, build sandcastles, do some light snorkeling, and have fun in the sun here. Be ready for the golden suntan along with super fun ocean adventures in Hawaii.
2.    Cultural Attractions
For a blend of Polynesian cultures, visit Oahu's Polynesian Cultural Center for shows, activities, and even presentations about Hawaiian culture.
3.    Surfing
Oahu's North and South Shores are the best places to explore surfing – 'the sport of kings' – as they used to call it in Hawaii.
4.    Spa Packages
As we mentioned earlier, each of the Hawaiian Islands has a lot of locations that offer spa treatments and packages. They are insanely beautiful. Even in Oahu you can book one and enjoy the palm trees and the calm sounds of rolling waves.
5.    Hiking
Hiking is not only one of the best things to do in Hawaii but also an athletic activity that you will enjoy and remember for the longest. One way to have amazing memories about hiking is to go for the hiking challenges with Stairway to Heaven, or you can go for medium ease with the Diamond Head Summit Trail or the Makapuu Lighthouse Trail.
6.    Helicopter Tours
All of the helicopter tours companies located throughout the Hawaiian Islands offer unique aerial experiences. When on Miau you can fly from the Valley Isle to Oahu on a day trip. We can understand if you are already imagining flying over hidden valleys, seeing Hawaii's coastlines and waterfalls with a bird's eye view. Breathtaking!
7.    Farmer Markets
At the Kailua Farmers Market every Thursday in the parking lot behind Macy's and Whole Foods, you can find the following:
A variety of local and organic produce
Fresh lemonade
Fresh lemonade
Ice creams
Hawaii coffee
Hawaii made condiments and packaged snacks
A variety of tasty prepared meals Mexican, Vegetarian, Indian, Local Hawaiian fare, Raw, Vegan, and many more.
8.    Horseback Riding Tours
Following are the places you can find horseback riding tours:
– The Kualoa Ranch,
– The Gunstock Ranch above Laie,
– or the Happy Trails on a 350-acre private ranch through the Waimea Valley on the North Shore
9.    Local Farms
On Oahu Island, here are the local farms that you can visit:
Kahuku Farms
Macadamia Nut Farm Outlet
Waialua Estate Coffee Farm
Kualoa Ranch
Dole Pineapple Plantation
10. Windsurfing
With the other amazing activities that are available on the Oahu Island, you can also have an amazing experience in windsurfing. Get in touch with Hawaiian Watersports or Honu Hawaii Activities and get ready for a blast.
11. Camping
If you're searching for an amazing place for family camping, you can visit O Kahana State Park. Here's what you can enjoy there:
Public facilities
Access to hiking trails in a beautiful unspoiled valley
You can also explore the lands from Puu Pauao to Kahana on Oahu's Windward side.
Best Things To Do On Lanai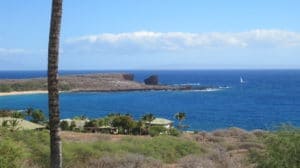 1.    Sightseeing
It's your choice to choose a guide for a sightseeing tour in Hawaii or go on your own; both ways an amazing experience is guaranteed. You'll not be disappointed on the Island of Lanai. Puu Pehe (Sweetheart Rock), Keahiakawelo (Garden of Gods), and Munro Trail are the best places for sightseeing on Lanai.
2.    Surfing
For experienced surfers in the Island Lanai, you can go to Lopa Beach. Luckily, in Hawaii surfing is an ocean activity that is available to be enjoyed by the masses throughout the world.
So, dear daydreamers!
We have tried to compile a list of the best things to do in Hawaii up to our best abilities here. However, this easy and elaborate list may not be the only list of the things you can do there. There are so many activities and we hope that you are able to enjoy most of them travelguide, so that you'll be close to experiencing Paradise and feel the most alive you'll ever feel.
All the best for your adventures in Hawaii!