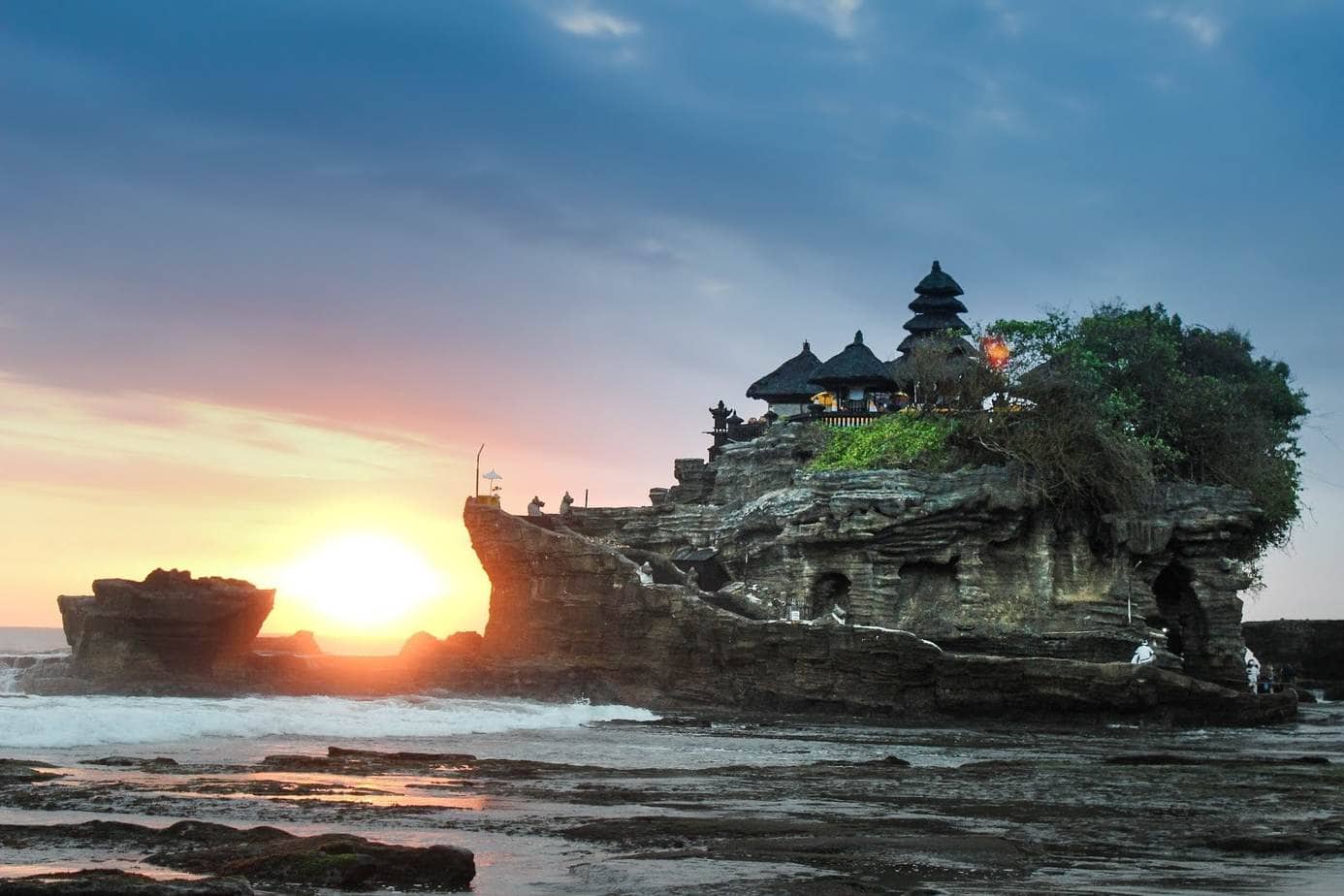 There are a lot of ways to enjoy a vacation, but if you don't really like the typical ones that include going to a choice of two beaches and one hotel for all your party, a cruise is an interesting alternative. It's an opportunity to visit a myriad of different places all in one trip and have a lot of fun while doing it, which is why a lot of people love it.
But the problem nowadays is that you have a lot of cruising destinations to choose from. They're all different, and you can get a unique experience from each, but which one should you go for? To make things easier, we've included some of the world's best cruising destinations for you to choose from, so let's take a look at them. 
Indonesia
If Indonesia isn't your first choice when it comes to a cruise, it should be. An Indonesia cruise will get you a unique experience through some of the country's 18,000 islands, giving you the opportunity to enjoy a variety of landscapes and cultural experiences.
Not only is Indonesia massive, but it also has an astonishing cultural diversity, with as many as 1,300 ethnic groups. You can enjoy age-old traditions and colonial-era relics that are incredibly well preserved and let you enjoy them to the fullest.
What are some of the destinations you can experience? Well, the most popular one is probably Bali, an island that gets you pretty much everything Indonesia has to offer. The island is an incredibly famous tourist destination, and there are plenty of reasons for that. Then, we have the Spice Islands, a place that is historically incredibly significant, and surprisingly well preserved nowadays for you to enjoy. Raja Ampat is another incredibly popular destination, with clear blue waters and a myriad of small islands that you can enjoy. What's nice is that you can experience living with some of the locals if you visit Raja Ampat, which isn't something you can experience anywhere else in the world.
Bahamas
A quick sail away from Florida, the Bahamas is an incredible place to cruise, just make sure you don't go during the peak of hurricane season. The beauty of cruising the Bahamas is the sheer ease of doing it – you don't have to overcomplicate things if you don't want to, and just about everything results in a relaxing atmosphere.
The beaches are long and sandy, and they create the perfect environment for you to grab a cocktail and a book, and enjoy relaxation when you're onshore. When you're not, you'll be able to experience crystal clear waters surrounding you everywhere, and a glimpse of the locals having fun, whether that's surfing, fishing, diving or snorkeling.
Overall, the Bahamas are one of those exotic destinations that you might think is unachievable, but it's actually pretty easy to get to, and pretty easy to make the most of.
Hawaii
Another one of those destinations that offer an incredible variety of things to do, Hawaii cruising will result in you visiting one of the world's best places when it comes to outdoor exploration. This group of islands comes with hundreds of beaches, as well as stunning forests and mountains that you can explore.
If you want to hit the beach, Oahu is your best destination. You can tan, you can surf, or you can snorkel if you want, there's something for everyone. A hike to Rainbow Falls on the Big Island will get you the opportunity to do what's known as forest bathing, a relaxing experience that you'll love. Or, you can even head to some of the volcanoes – you can pick between active ones, such as Kilauea, or if you'd rather stick to caution, Mauna Loa is a better bet. Due to the low silica content of the lava, there are no explosions, and the last eruption was back in 1984.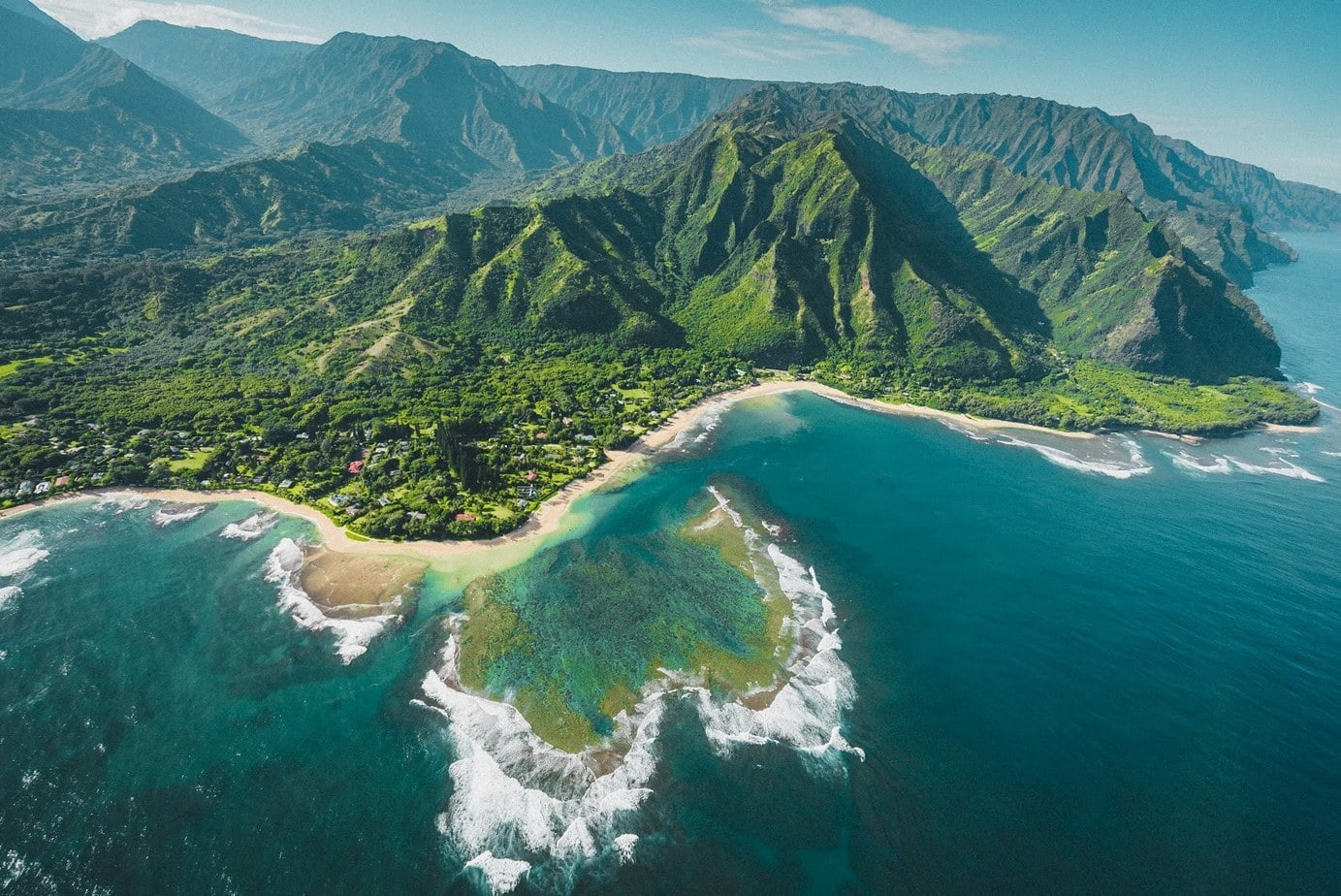 While we're talking about Hawaii, a trip to Oahu will also give you the opportunity to pay your respects to Pearl Harbor victims at the USS Arizona Memorial. Oh, and while Hawaii might remind you of a tropical cocktail with an umbrella in the glass, it's actually a lot better for coffee lovers – the state is the US's only permanent coffee producer. You can tour some massive plantations, whether that's ones that produce craft coffee, or the ones that focus on mass production.
But of course, Hawaii is most popular as being the go-to destination for adventurous types. This is the place that will allow you to surf, explore the forests in a 4×4 or go hiking on some of the world's most stunning trails. There's something for everyone, and you'll love it.
Greece
Even though for many, Greece isn't exactly close, it's still one of those destinations that's absolutely worth visiting, even if you're a bit further away. A lot of cruise lines depart from Barcelona, Venice, or even Rome, so you can see which one is closest to you and head on there.
Greece is a culturally rather significant place to visit, but for the explorer, the important thing is that you can enjoy some rather important monuments and structures. Visiting Athens, the oldest city in Europe, gets you the ability to see the Acropolis, as well as some of the Western world's most important archaeological finds and architecture. And on the opposite end, Athens also offers a combination of art, cuisine, culture and shopping in a modern setting.
Then, you have the island of Rhodes, an island that's just off the coast of Turkey. You can stand where the Colossus of Rhodes, a once Wonder of the World stood, and you can enjoy a fortified city that's just a delight to visit. And while we're talking islands, we just can't forget Mykonos. You'd recognize those whitewashed houses everywhere, especially when you see the blue-domed churches alongside them. Not only is Mykonos famous for having some of the world's most beautiful islands, but you'll also be able to enjoy some incredible nightlife.
Other islands you can enjoy include Santorini, for example, which is another one of those islands full of whitewashed houses over sea cliffs. It's also a strong competitor for one of the world's most widely photographed places, with a subtle charm and a sense of mystery that has spurred speculation that this just might be the location of the lost city of Atlantis. And last but not least, if you're a fan of exotic blue waters and hillside villages, Corfu is just perfect for you. Enjoy a relaxing coffee in an incredibly tranquil location, and move over to one of those sandy, secluded beaches that give you privacy and an incredibly relaxing experience.
The Nile River
A river cruise is slightly different than a regular ocean cruise, and a lot of people would say it's even better. And when it comes to a river cruise, few others can match the beauty of cruising the Nile River and exploring the timeline of the Egyptian civilization.
While there isn't too much in terms of modern things to visit, there's definitely no shortage of historically significant places you can head to. A prime example is the pyramids and the Sphinx, which is the only one of the Ancient Wonders of the World that's still standing. You can also visit the Luxor temple, as well as the Karnak Temple complex, and even head to the Necropolis of Thebes. This is the largest repository of pharaonic tombs in Egypt and is a stunning place to visit.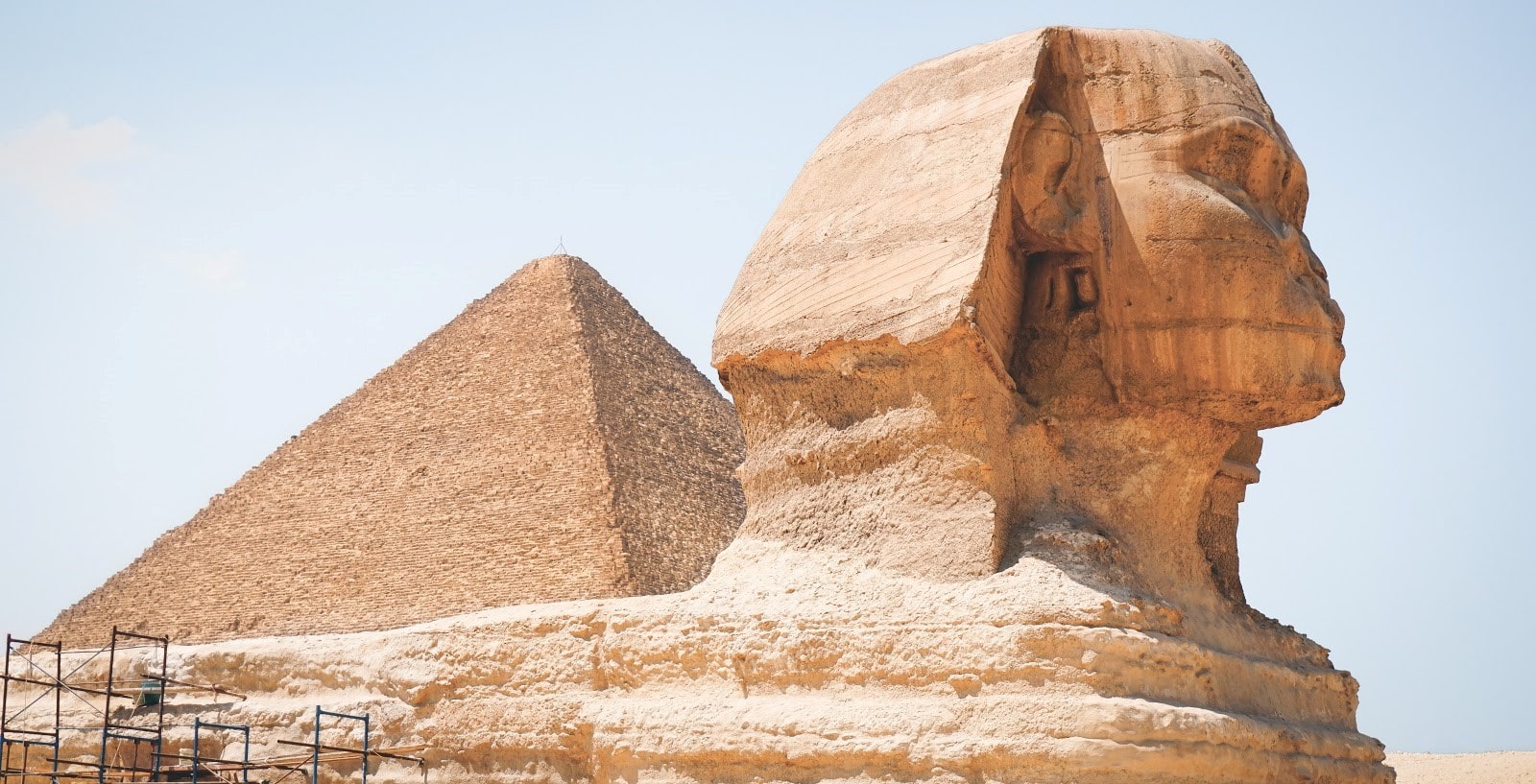 If you pick the right cruise provider, you might even get to experience access to the tomb of Nefertari, located in the Valley of the Queens, or the temple of Hatshepsut, which was Egypt's only female pharaoh. Needless to say, there is absolutely no shortage of things you can see here, and each of them is more beautiful than the previous one.
Mexico
We're wrapping things up with Mexico, a place that combines the ancient past with some of the world's most beautiful landscapes, and tastiest food. Mexico is home to pretty much everything there is to experience in terms of landscapes, from volcanoes, deserts, jungles and beaches, to bustling cities full of people.
Visiting the Mayan ruins at Tulum gives you an opportunity to experience historic sites that date back thousands of years, and there are also the Aztec roots at both Templo Mayor and Tenochtitlan. All stunning locations that you must visit if given the opportunity.
If you'd rather get in touch with nature, this is incredibly easy in Mexico. If you want to stay above ground, you can head on a rainforest safari that will get you the opportunity to enjoy everything from stunning landscapes to colorful wildlife like no other. On the other hand, you can check out some of the underground caverns which are just as stunning but take you below the ground.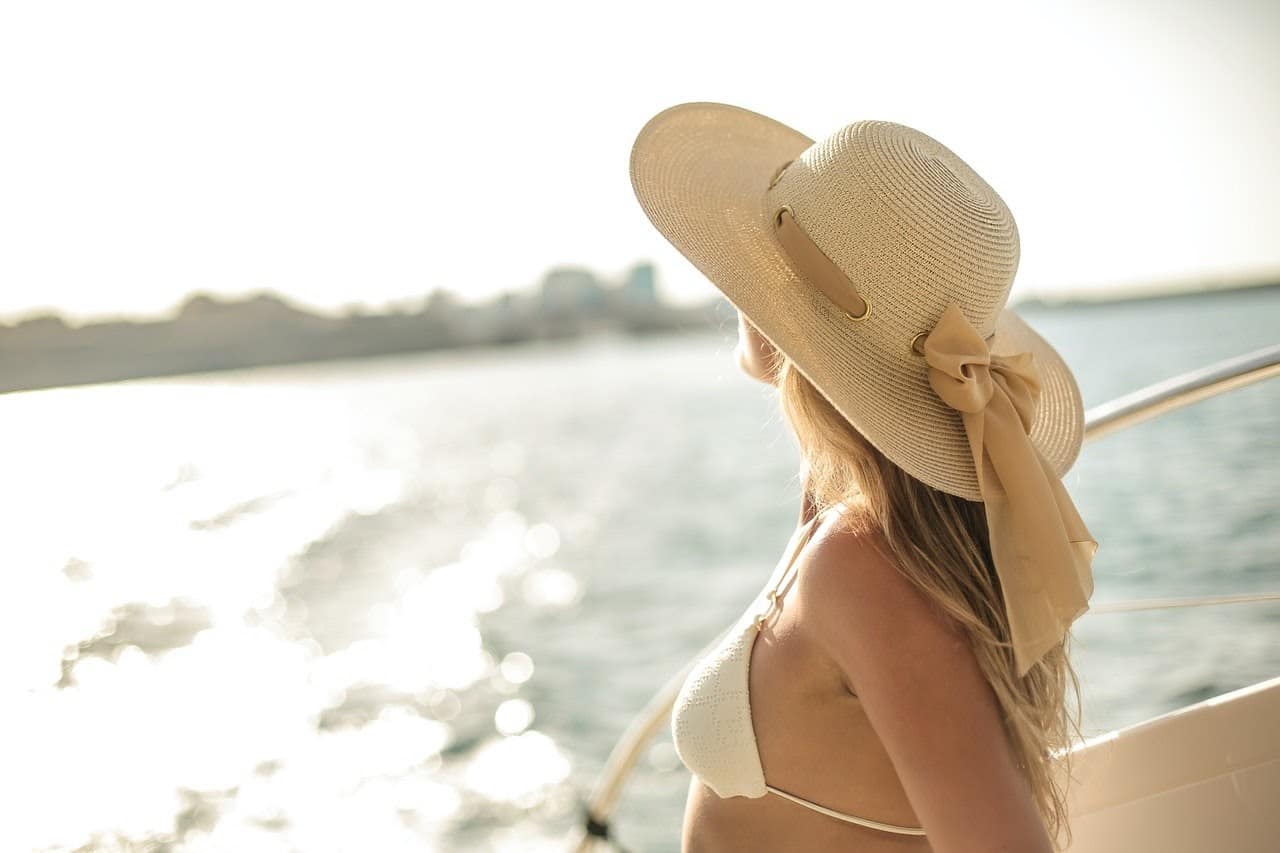 The waters in Mexico are extremely clear, which makes it the perfect destination for surfing, snorkeling, or diving. And when you're done, you can grab a cocktail and enjoy the soft sand on the beaches. Of course, you can't talk about Mexico and not mention the cuisine. The choice of regional food is incredibly good and packed with various flavors that give your taste buds a vacation of their own.
And last but not least, if you'd rather get among people and enjoy bars, restaurants, and stores, you can head to Cancun or Mexico City, places that are full of people all year round. You can get a taste of that local cuisine, as well as enjoy charming neighborhoods with flowers dripping from all the balconies.