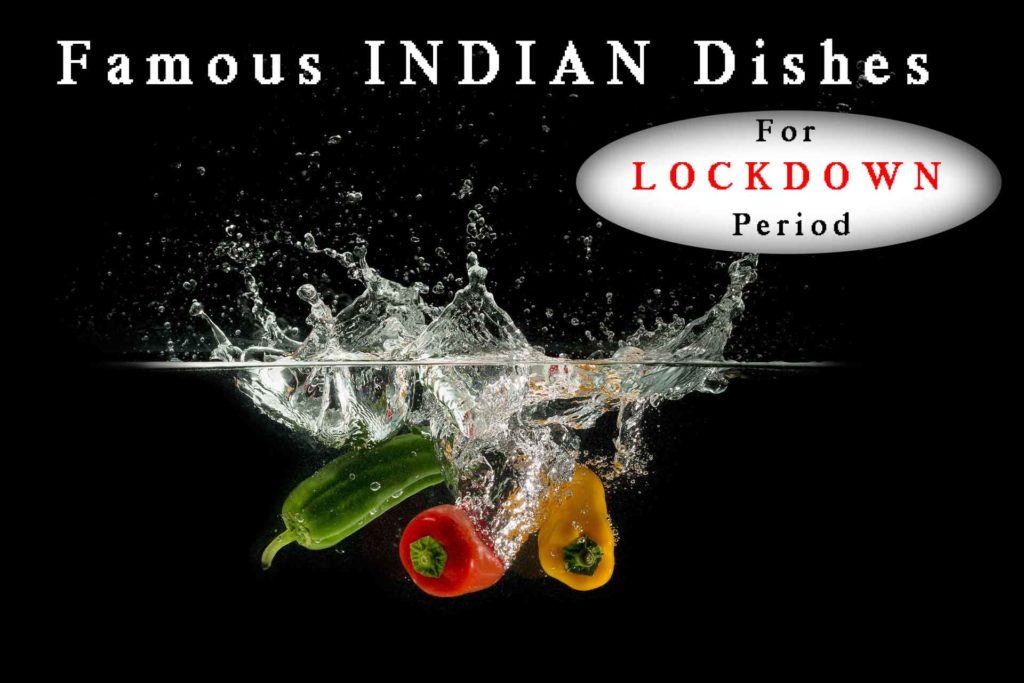 "If more of us valued food and cheer and song above hoarded gold, it would be a merrier world"- J.R.R Tolkien.
Estimated reading time: 13 minutes
17 Famous Indian Dishes – Has not sat at home been arid, lifeless, and unimaginably monotonous? Have you not, in the past few days thinking of just running away, and leaving your current life behind? Well, as soothing as that does sound unless you want to be another victim of the virus that has caused serious turmoil across the globe, and sitting at home is perhaps the maximum that you can do. While that is good news for some, for the rest, there is actually a lot that can be done while sitting at home. Connecting with yourself, with your hobbies and passion, exercising, or cooking are a few things you can easily do while you are at home. Cooking, for instance, although it seems difficult, with the current lockdown, there are actually a few dishes you can learn or cook at home without leaving your house, perhaps with all the stuff available in your house. Now, as parlous as some men entering the kitchen might be, it is definitely worth a try instead of sniveling about the monotony.
1. Try Mint Cucumber Raita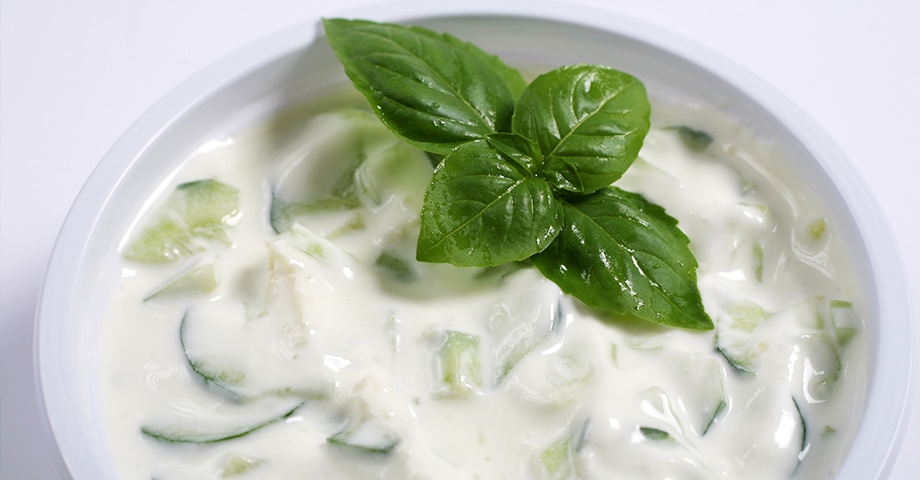 If you have never tried a hand at cooking and are also worried about another tragedy happening at home, the mint cucumber raita might just be the dish for you.
All you have to do is make a Raita using mint, cucumber, and yogurt. This dish is found with every Indian meal and is quite refreshing for those hot summer days.
2. How about preparing Dal Palak's Shorba/ lentil and Spinach soup?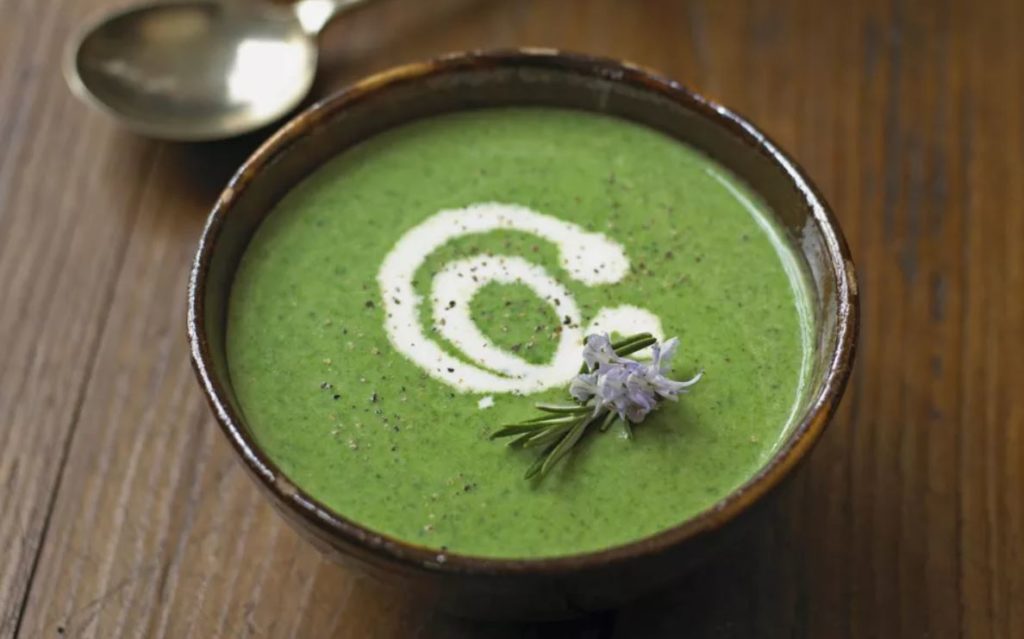 Cooking this soup should not take you more than forty-five minutes. It has to be prepared with spinach and lentils and can be eaten with bread.
Easy to cook, this dish could be really something you want to cook at home.
3. Overcome your chicken cravings with delicious Chicken Tikka Masala
If there is a chicken shop near you, or somewhere you get packed chicken, chicken tikka masala is perhaps another delicious dish one should definitely try at least once in their lifetime.
Getting yogurt, salt, and the spices in one bowl and whisking them together would be step one until they have blended together properly.
Then put the chicken pieces with the mixture and mix it until it is well-coated. Refrigerating it for one hour should be enough. Later pre-heat the broiler set on oven rack in top position and broil the chicken on the prepared rack until the top turns brown, flip and repeat.
When the sauce along with this is prepared, dip the chicken pieces into this sauce and enjoy!
4. Plain basmati rice, Fried rice, Pulav or Biryani as your lockdown to-do list
The basmati rice is the most popular Indian dish which is also easy to cook. At this time of a lockdown, essential products such as rice are widely available.
Basmati is fragrant and nutty-tasting rice which is grown in the Himalayas. When cooked, it becomes light and fluffy and the fragrance while eating is just splendid. This incredible dish can be eaten with curry too.
Taking it one step further, you can also try your culinary skills on Fried rice, Pulav, and Biryani, which are other delicious versions of the plain basmati rice. All you need is your favorite chopped veggies or chicken pieces to prepare these lip-smacking rice dishes.
5. Nothing can be better than a Homemade Naan during this lockdown
Sitting on your couch, wondering when the lockdown would be lifted, the foodies in there might be missing food from their regular restaurant which has been shut now. Perhaps a few dishes such as the Naan can be made at home.
The Indian Naan is popular for its soft nature and is traditionally made in tandoor.
All you need is flour, yeast sugar, olive oil, anise seeds, yogurt, and salt. Mix them well to turn into dough.
Knead it a few times and sprinkle some flour on it. Divide the dough into pieces, flatten up each piece and place it on a hot and dry skillet until the surface is full of air bubbles and black spots. Flip and repeat.
6. Easy to prepare Aloo Tikki without having to go out
Aaloo tikki can be thought of as delicious Indian potato fritters. It is made out of potatoes and several Indian spices formed into patties and then fried in oil.
Aaloo tikki can be easily found on streets and food markets, only they've been shut down now. So a dish such as Aaloo tikki is one of the best and easiest dishes to be learned at home during a lockdown.
7. When you have plenty of potatoes around you, why not try Samosas!
Samosas live in the heart of almost every Indian. The dish is so popular that one can find stalls of samosa vendors on every nook and corner of Indian streets.
These are appetizers made with flaky pastry enveloping potato pieces and vegetables; peas specifically and are folded into triangles, fried and served with chutneys.
8. For all the boring evenings of these days, Pakora bhaji can be a magic
This is another symbolic dish popular among other Indian dishes.
Vegetables are battered and deep-fried.
Onion is the simple but magic ingredient in this specific dish and is enjoyed with chutney.
There is nothing as delightful and satisfyingly soul-enriching as having pakora bhajis with chutney, sitting at home, on a rainy day. It would work best for these lockdown days as well!
9. Chana Dal; a superfood worth giving a try
You can prepare a chana dal for lunch or even dinner. It basically consists of split chickpeas stewed with spices like turmeric.
Dal also refers to similar other legumes such as peas, kidney beans, and lentils.
10. Aloo Gobi; make it how you like it
Perhaps potatoes are extensively available as essential items during a lockdown and can be therefore put to use in numerous ways. Cooking Aaloo gobi being one such way.
Made with potatoes and cauliflower that are cooked in garlic, turmeric, and ginger and other spices.
Since it isn't served as a stew or in a sauce, aloo gobi is a bit spicier and drier and tastes best with raita and chapatti.
11. Apple Chutney; eat it the way you like- simple, easy, and quick
The main ingredients used in this scrumptious dish are apple, spices, vinegar, and sweetener.
Chutney is a traditional Indian recipe made usually with veggies, coconuts, spices, nuts, and herbs.
Chutneys have a miscellaneous nature as every part of India serves its own special and specific type of chutney.
12. Chole; the only dish that can be paired with a number of others
Chole is one of the most popular dishes of India, served at almost all Indian restaurants. But why not bring a restaurant to your home. Cooking chole is easy as well as less tiring and kids tend to love the dish.
Chickpeas are cooked in delicious and spicy gravy and served with either bhatura, kulcha, rice, naan, and the list is endless.
When this Chole is served with a bhatura, it tastes incredible. Chola bhatura is served at many dhabas and almost every restaurant. So why not turn your home into a dhaba this time for your family!
13. Naankhatai; the perfect all-time snack to munch on
The crispiness, light look, and cookie-like features make Naankhatai extremely popular in India.
Nankhatais are made with flour, ghee, cardamom powder, and sugar. These are traditional Indian shortbread cookies, made with all-purpose flour, sugar, ghee, and semolina as well
These cookies are famous because they are prepared at home only. So nankhatai can be placed somewhere on your "to-do list".
14. Jalebi; the everyone's favorite
Jalebis can be prepared within a half-hour. Jalebi is the most popular dessert in India.
Jalebis are crispy, juicy, and delicious and are served almost at every Indian wedding. Although attending a wedding to eat jalebis today seems like building a castle in the air, preparing Jalebis at home is not.
All you need is flour, turmeric, soda, sugar lemon juice and cardamom powder, ghee, and so on and through numerous ingredients are required, preparing this dish will not take more than 230 minutes.
15. Pav bhaji; certainly, the best thing to make with all that you have
Pav bhaji is a typical Indian dish with the perfect and delicious blend of mixed veggies cooked along with butter and spices which is served along with soft butter-tasted buns.
Pav is a traditional Indian bread and bhaji is mashed vegetables cooked with spice powder. Cooking pav bhaji is quite easy during a time such as a lockdown.
16. Shrikhand; let not the lockdown lock up your sweet tooth
Shrikhand is yet another exotic dish of Indian origin. This is a sweet dish made using hung curd and powdered sugar and is specially eaten with puri.
Three basic and most important ingredients are necessary for preparing shrikhand.
Powdered sugar 2. Fresh plain yogurt 3. Any flavoring of your choice.
Shrikhand, therefore, can be prepared along with puris. This actually becomes a treat, especially during summer.
17. Idli sambar; when just dal is all that you have, make something exotic
This dish is a popular south Indian breakfast and is very healthy too.
Basic veggies used in this dish are carrots, beans and shallots, and toor dal.
All you need to do is cooking the dal along with veggies and sambar powder in it. This should not take more than thirty-five minutes.
For idlis, you need fermented rice and lentil batter, which is steam-cooked on an idli stand
This dish is already popularly eaten during lunch and can be cooked at home with easy steps and minimum time.
If you enjoyed this post visit our main page at https://ExploreTraveler.com for more of our exciting content.
Conclusion
With what has been going around us and the precarious lockdown that has been established, there seems to be one good result of it, perhaps an opportunity for us to consider our lives and our health. So it is good to start with healthy cooking!
If you looking for any other food check out our food travel guide. And, one thing is for sure, you don't always have to go out to enjoy your favorite dish! Home it is; these days!
 P.S: Do wash your hands before preparing any of these dishes.