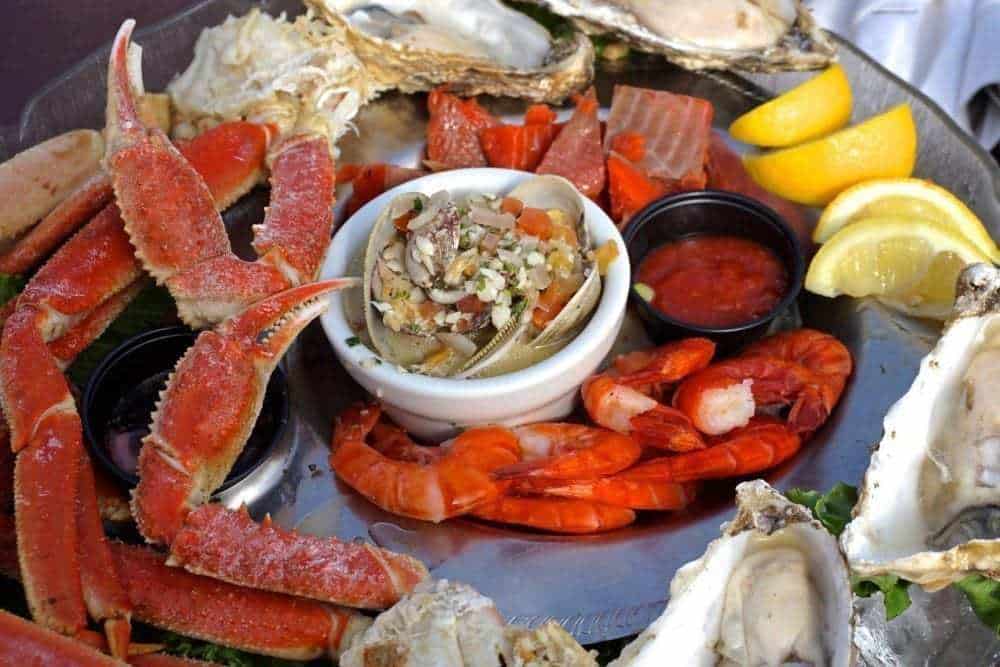 Alaskan King Crab And Salmon
All the towns that dot the Pacific Ocean have one thing in common, they love seafood. Alaska is known worldwide for its spectacular seafood. As you leave Anchorage, Alaska, and begin to travel the Inside Passage you are treated to many local Alaskan delicacies. Alaskan King Crab and wild-caught Alaskan Salmon are amazing! They almost melt in your mouth. Crab Legs are often referred to as the "King of Alaskan Seafood."
Fresh Alaskan Salmon is cooked in every conceivable way. You will find it baked, grilled, fried, and steamed. Salmon chowder is scrumptious. There is nothing like a bowl of chowder on a cold winter day. But of all the ways that Salmon is cooked, the most popular is the Salmon Bakes. No matter if you are on a cruise ship, or just need to get out after a long winter, nothing tops the Salmon Bakes.
Alaskan King Crab is fished during the fall of the year off the coast of Alaska and the Aleutian Islands. The harvest is shipped throughout the world. Alaskan King Crab is also known as Red King Crab plus it has several other names known by different Alaskan Tribes.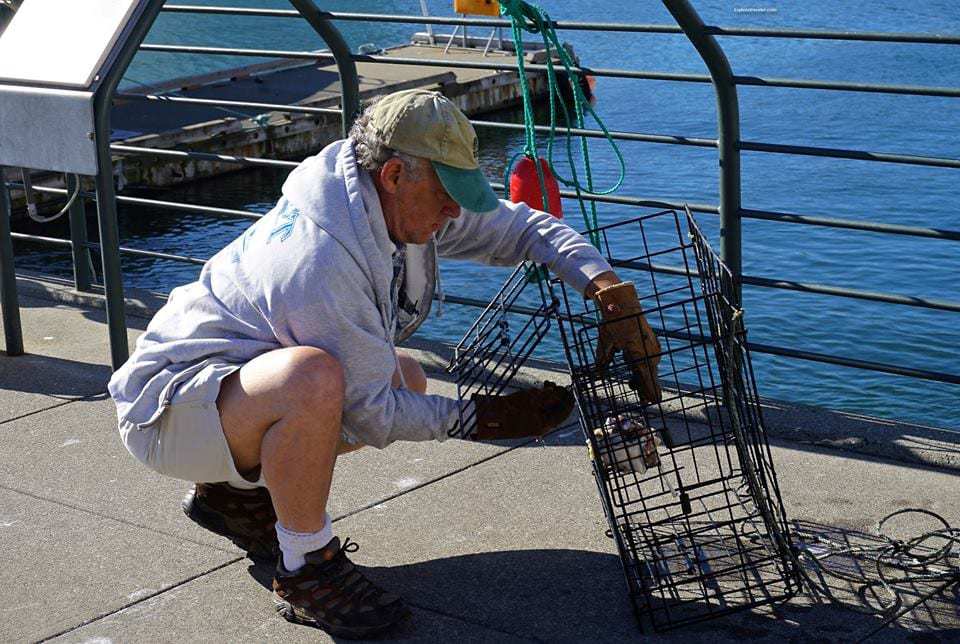 Delicious Dungeness Crab In Bellingham, Washington
Dungeness crabs are very large, extremely meaty, and delicious to eat. This area of Washington has some of the best Dungeness Crab around. With two major seasons, winter and summer, you can generally find it served in most local restaurants. While most often it is served as a main dish, Crab Louie Salads are also a local favorite. Like all coastal communities, fish is served in every conceivable way.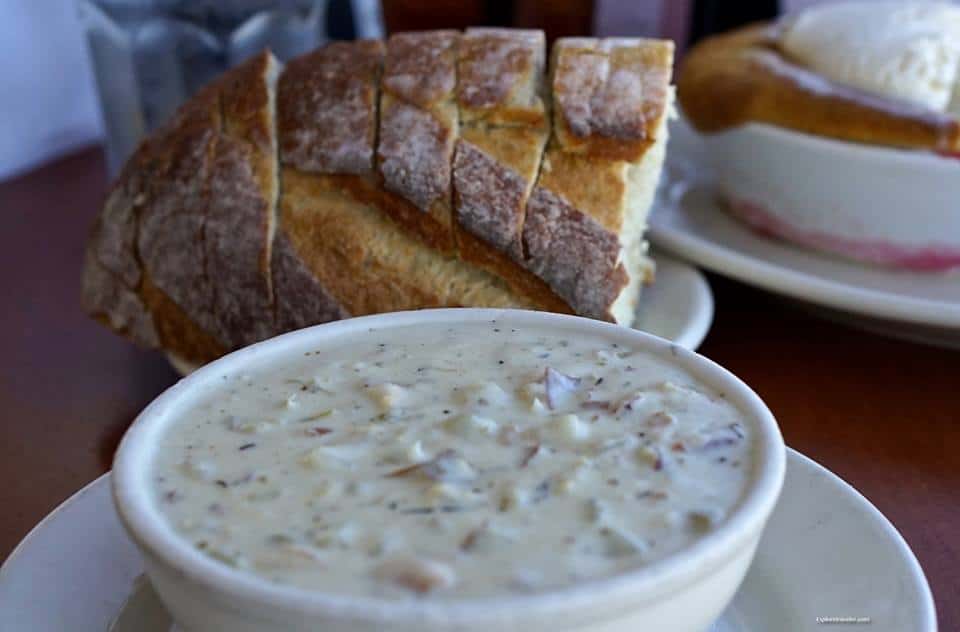 Clam Chowder And Sour Dough Bread A Pacific Northwest Favorite
Clam Chowder is one of the most recognized chowders found in the Pacific Northwest. Almost every town has a traditional recipe and each family has its own heirloom recipe that has been passed down from generation to generation. There is nothing like going to one of the local chowder houses on a cold rainy Northwest day for a bowl of chowder.
Though Clam Chowder is perhaps the best-loved of the chowders, one can not forget some of the others like Potato Chowder, Corn Chowder, or Salmon Chowder. In the Pacific Northwest, there is a chowder for everyone. Chowder is almost always served with Sourdough Bread. Nothing tops keeping a fresh starter in the kitchen. Most restaurants always have Sourdough Bread on the menu.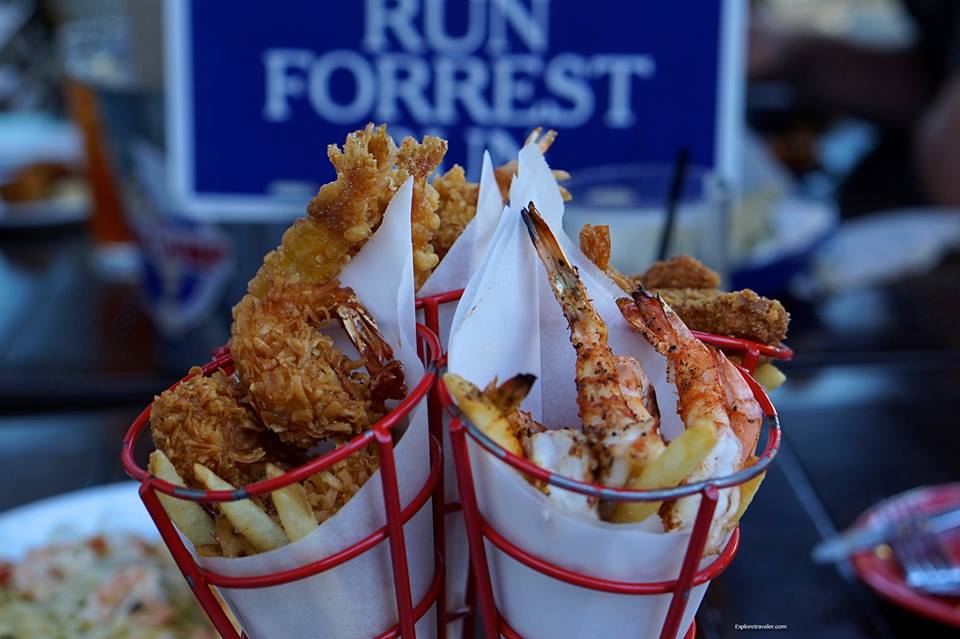 Bubba Gump Shrimp Company In Monterey, California
Forrest Gump, a character in a 1994 comedy, was not the smartest, but you could not help but love him.  A favorite quote from the movie was:  My momma always said, "Life was like a box of chocolates. You never know what you're gonna get."  This turned out to be so true. Bubba Gump Shrimp Company is an American seafood chain of restaurants that were inspired by the film.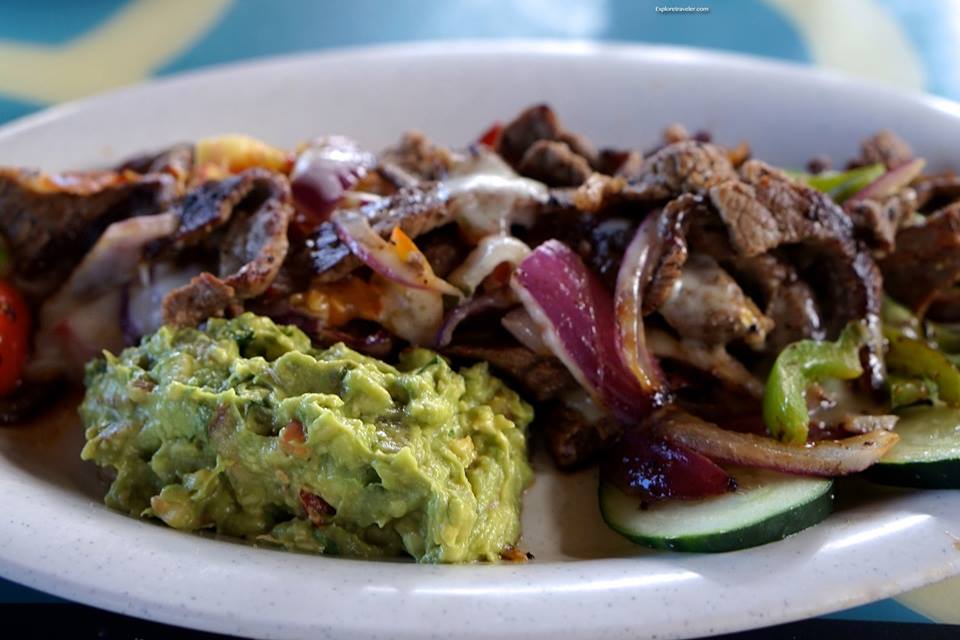 Crab Cakes On Southern California Beach
Can it get any better than Crab Cakes on the beach? Delicious and usually served with sauteed vegetables, they are the perfect fare for lunch or dinner. However, if you would prefer to have Crab Cake Egg Benedict you will find it all over the city. This delightful quiche is a Southern California treasure. There is no better way to start the day.
Mid-day, as you tire from combing the famous Southern California Beaches, why not catch a bite of lunch and taste another favorite, the Crab Louie Salad. It's a mouthwatering lunchen treat.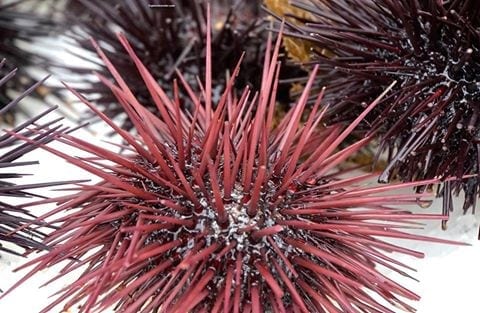 Sweet Creamy Sea Urchin Delicacy At The San Diego Pier
One of the mysteries of the sea is these gorgeous Sea Urchins. Eat them fresh in the little seafood shacks on the pier or have them served as a creamy main dish in one of the major waterfront restaurants. People come to San Diego from all over the world just to eat Sea Urchin. The Sea Urchin is another one of the delicacies of the sea.
Discover the beaches and towns along the Western Pacific
The Pacific Ocean with its towns, cities, and beaches is the perfect American getaway. Savor the many treasures of the sea. You will eat well while you discover the beach. You will find beaches with agates, shells, and huge rocks. You may see rainy days or days filled with sunshine. No matter what the beach, or the weather, you will see many treasures on the menu.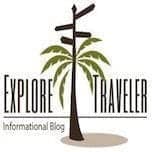 Originally published on steemit.com at:
https://steemit.com/travel/@exploretraveler/seafood-treasures-from-the-western-pacific