It's A Small World Holiday Magic At Disneyland California USA
The world is getting smaller and the magic is in the air. There is never a bad time to spend a day or two immersed in the enchantment of Disneyland California. Your day will be full of fantastic adventure, extraordinary explorations, and wonderful fun in the world of make believe.
Roger Rabbit's Car Toon Spin ride
Roger Rabbit is just one of the guests of Mickey's Toontown in Disney California. No one has been around Disney more than Micky. Join the fun and excitement while you discover all the different adventures in Toontown.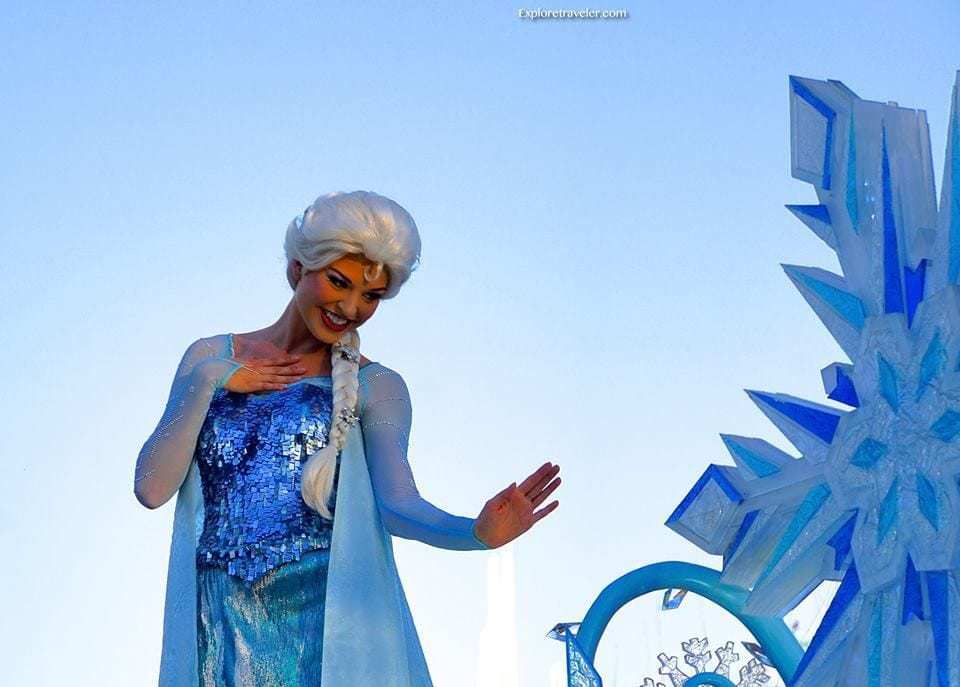 "Let It Go" Frozen at  Disneyland California
Frozen is a favorite among little girls and you can't help but marvel with delight in the "Let It Go" exhibit. Discover the world of Frozen in a whole new way. Every little girl loves a touch of magic in her day.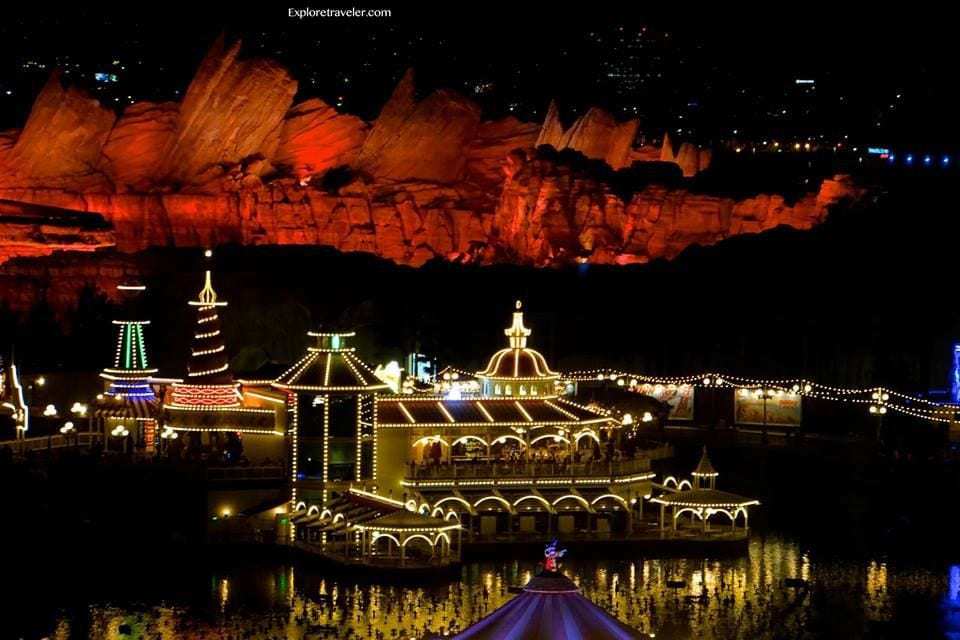 Night magic at Disney's Paradise Pier in California
You might consider allowing a little time for a night of magic while at Disneyland California USA.  Think romance as you stroll hand and hand through the night exhibits and sit with your special friend on the dock at Paradise Pier.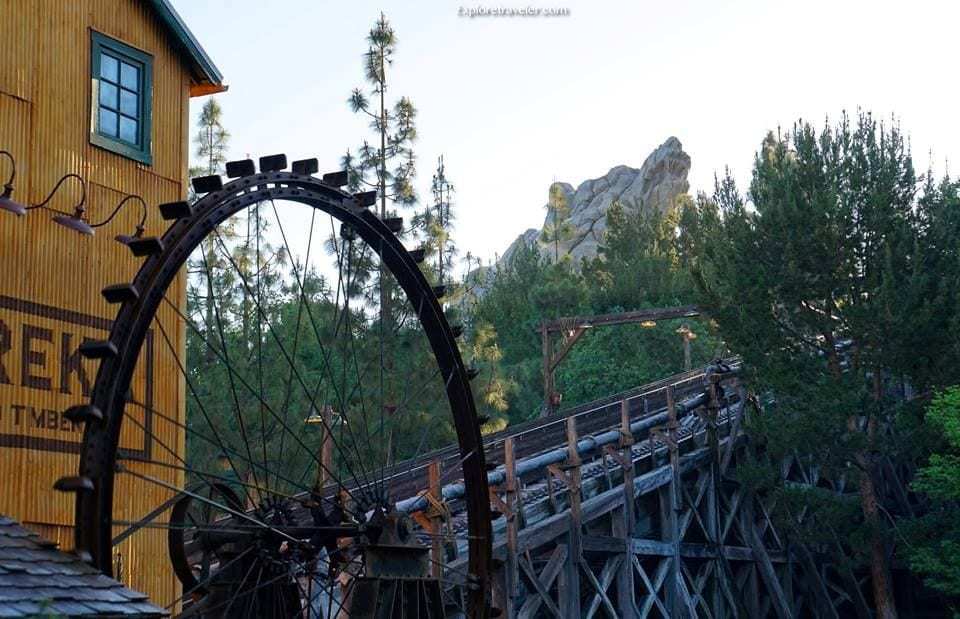 Grizzly River Run at  Disney California Adventure Park 
Grizzly River Run is a white water river adventure for the whole family. Your adrenalin will rush as you get the trill ride of a life time. This is a white water adventure like no other.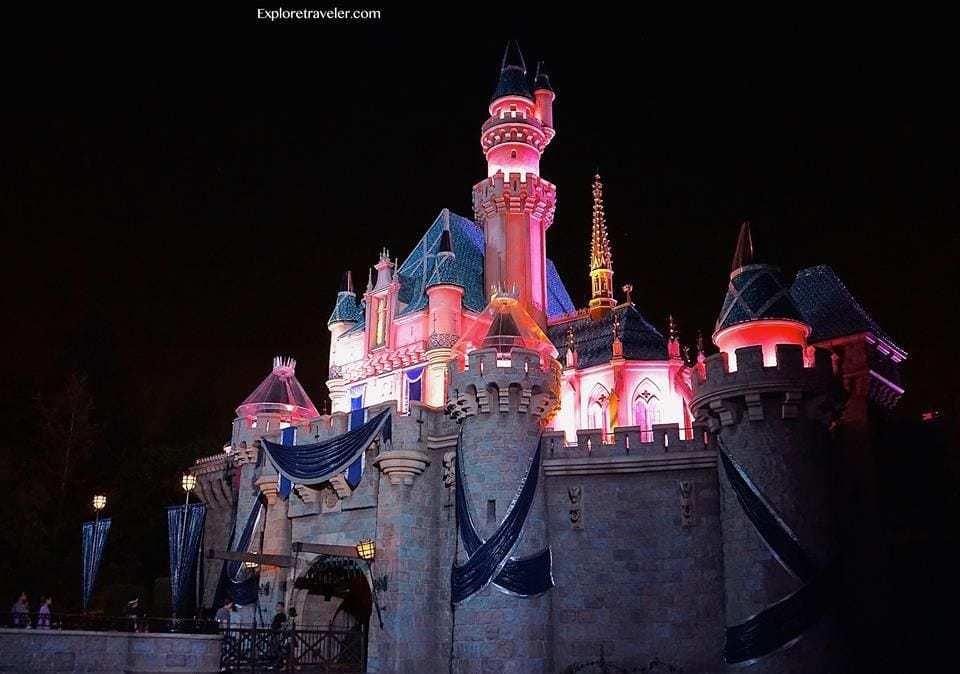 Magical Sleeping Beauty Castle 
Any little girl's dream begins in the Sleeping Beauty Castle.  The colors of the castle at night are mind-blogging. A daytime tour of the castle is amazing, but at night the colors seem to come alive.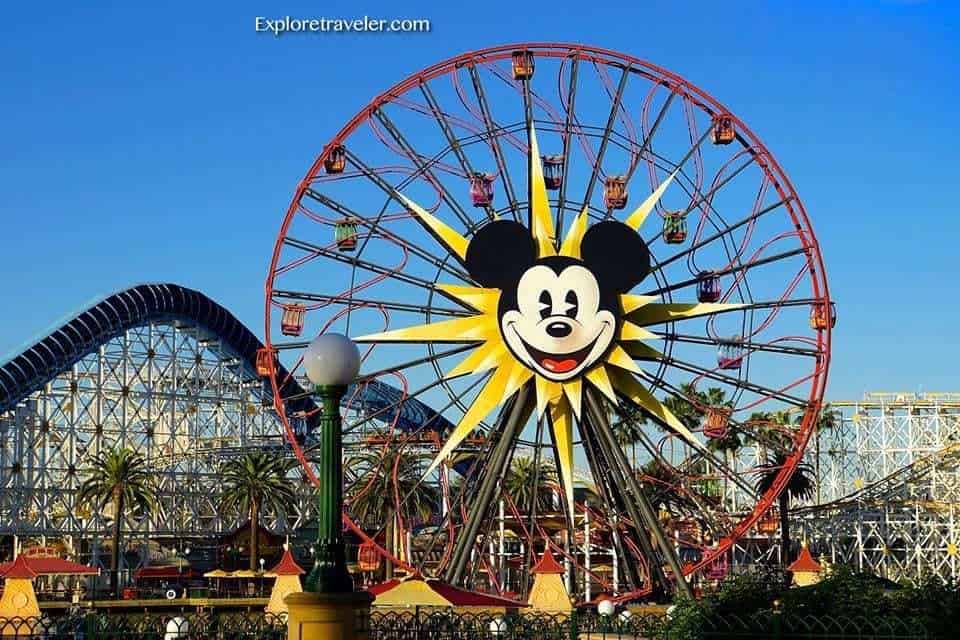 Mickey's Fun Wheel at Disney California Adventure Park 
With two fun theme parks to choose from, it is double the fun in California. Join in the fun with all the many rides and Michey's Fun Wheel is just the beginning.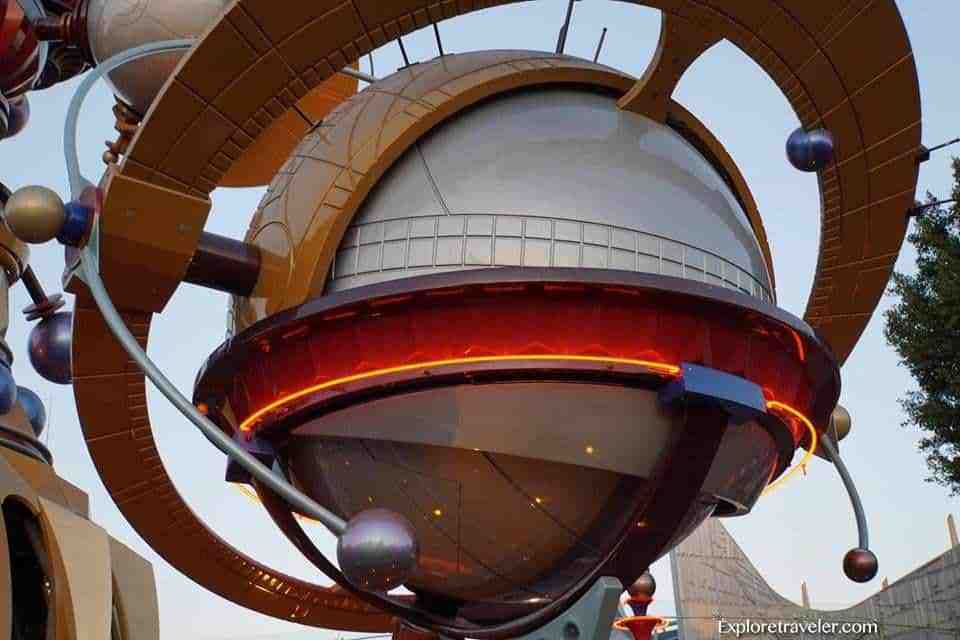 Checking Out The Future In Disney's Tomorrowland
Did you wonder what tomorrow will look like? What direction will the future take? If you are curious about tomorrow then this is the exhibit for you.  Explore tomorrow in Disney's Tomorrowland.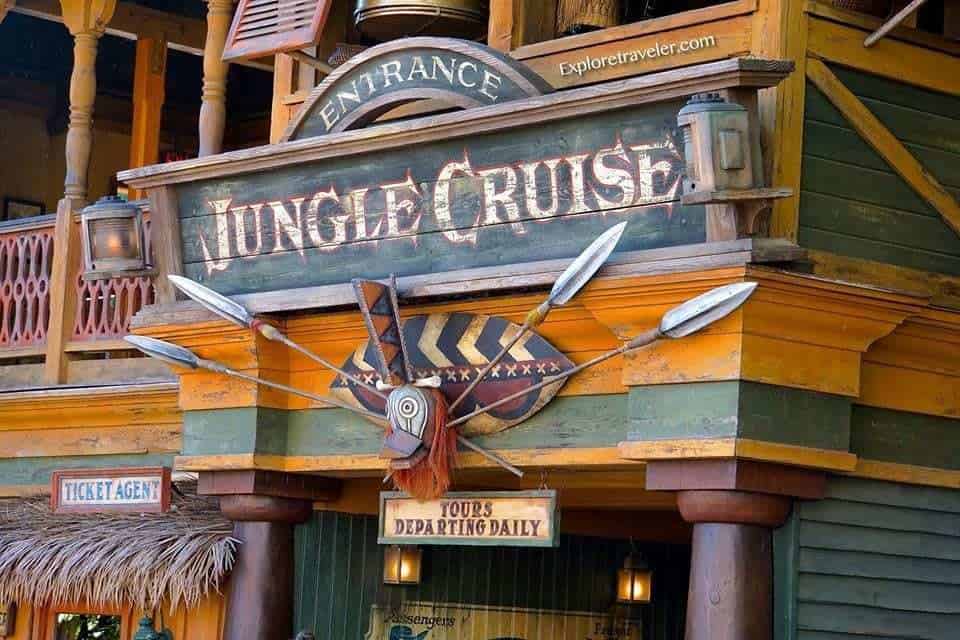 The Original Jungle Cruise At Disneyland California
Do you remember the Original Jungle Cruise? It opened in 1955 at Disneyland in California and is still a park favorite.
This is just a cross section of all the many experiences waiting for you at Disneyland California. Why not explore both theme parks waiting for you at Disney in California? Check out the website for possible specials and book you adventure today.

Other Articles By Exploretraveler On Disneyland California:
https://exploretraveler.com/exploring-magic-disneyland-railroad/
https://exploretraveler.com/mark-twains-riverboat-adventure-disneyland-california/
https://exploretraveler.com/the-season-of-the-force-at-disneyland-usa/
https://exploretraveler.com/frozen-adventure-at-disneyland-california/
https://exploretraveler.com/disneyland-magic-at-paradise-pier/
https://exploretraveler.com/jungle-cruise-at-disneyland/
https://exploretraveler.com/paradise-pier-disneyland-adventure/

Twitter Page, ExploreTraveler
Facebook Page, ExploreTraveler
"Helping bring the world together one friend at a time. So travel
and discover that the world is full of wonderful people." – ExploreTraveler
We have a travel tip audio book that you can purchase at Audible –> Here
 Happy Travels,
 ExploreTraveler.com
  © 2017 ExploreTraveler. All Rights Reserved